---
A charity adventure is a great way to get active while raising money for a good cause, but most people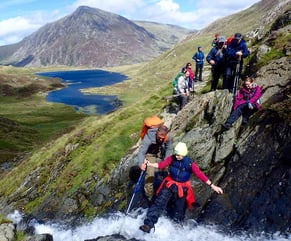 do need to do some training to prepare for fundraising events.
You will need to have your strength and cardiovascular fitness at the right level, so trek training is something that you should do to prepare for fundraising challenges on two feet.
---
Set a Training Schedule
If you want to improve your fitness for fundraising events, you will need to set a training schedule so that your fitness noticeably improves before the big event. Make sure to include a range of different exercises to build strength, such as resistance training as well as training for your type of challenge. For instance, if you know you'll be trekking over rocky ground try and include some of this in your training – and likewise if you're taking on a marathon walk through a town – make sure you take on some road/pavement walking in your training.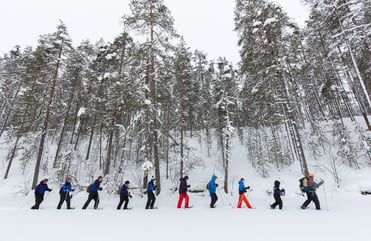 Make Sure to Include Cardio Training
If you are hiking or covering many miles
each day on a multi-day challenge, it is absolutely essential to include cardio training in your workout. Aim for at least three or four days a week of cardio exercises, and if you dislike running, try other cardio exercises such as HIIT (High intensity interval training) workouts or using a stepping machine and your local gym.
Keep Pushing Yourself
As you work out, you will notice that the workouts become easier, but this is an opportunity to push yourself even further so that you are in peak physical form for your charity adventure trip. Remember if you are physically prepared this will aid your mental preparation and mean you enjoy your challenge all the more.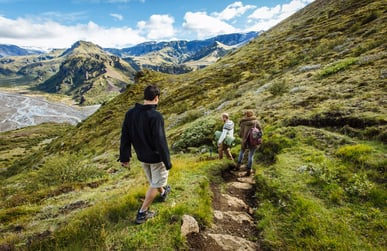 Related: Everest Mountaineer and Challenge Leader Jo Bradshaw on Challenge perseverance
Packing Your Trekking Kit for Adventure Trips
Charity events can be a lot of fun, but they can quickly become unpleasant if you don't pack and wear the right things.
Waterproofs
Consider the destination/location of your challenge. You will need to pack waterproof clothing, the essentials are a waterproof jacket and waterproof trousers. Make sure your jacket has taped seams to ensure water doesn't seep through and ensure your trousers have a good length zip (from ankle to knee) so you can remove them over your trekking boots.
Also be sure to check your jacket comes with draw strings on your hood and waistband to prevent rain from getting in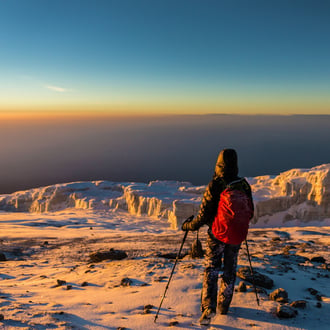 A Proper Backpack
You will need a backpack that is comfortable to wear for a long time. Many people choose to get comfortable backpacks with wide straps, lots of individual compartments and a stomach strap to help distribute the weight, and we recommend you do the same if the event lasts more than one day.
Hiking Boots
Take time to find the right footwear for your challenge. Consider the duration of your trip, location, intensity and the terrain. When you are trying on boots, make sure you are wearing woollen socks, of the thickness you'll be wearing for the challenge and look out for length (toe wiggle room), width and importantly heel grip.
Ensure your boots have a waterproof lining – a good outdoor wear specialist such as Cotswold Outdoor will be able to advise you.
Lastly, always buy your own pair – never be tempted to borrow a friends as everyone's feet are different!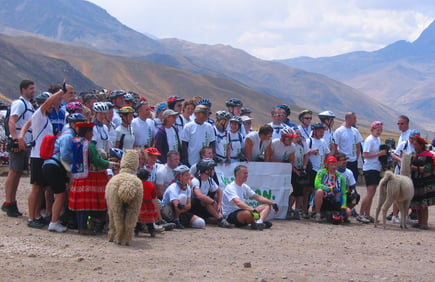 Water and Food
A bottle of water is an essential item, and if you are travelling for more than a day, you will need to be able to carry up to 3 litres of water with you. You should also bring high-energy snacks such as granola bars, fruit and even jelly beans for a quick energy hit!
Get involved in our Charity Challenges
One of the most popular fundraising events that you can do is the Snowdon by Night challenge at the Snowdonia National Park in North Wales. The trek is scenic and rugged, and it is very challenging at certain parts. However, the views more than make up for the tough parts.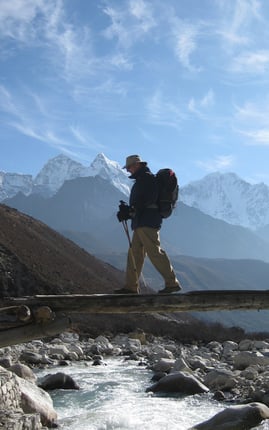 If you are feeling even more adventurous and are looking to travel further afield why not look into our Great Wall of China Challenge. We offer a very varied trek which passes through woodland and terraced farmland, following the contours of the beautiful hills and mountains in remote areas of north Beijing. This challenge is physically demanding and offers fabulous scenery and a fascinating insight into a rich culture and history.
Or if you fancy a challenge more extreme still, we offer a Mount Kilimanjaro Trek where you will climb the highest freestanding mountain in the world. Kilimanjaro is the highest mountain on the African continent at 5896m with its snow-capped summit rising high above the dusty African plains. Our trek takes the Machame route which allows for gradual acclimatisation to the altitude and an excellent chance of reaching the summit.
---
So what are you waiting for! Find your next adenture and get training!
---