Take a deep breath of the fresh mountain air, gaze upon a backdrop of jagged peaks and get ready to spot a grizzly bear paw print or two as you head into the Canadian Rocky Mountains...
WILDLIFE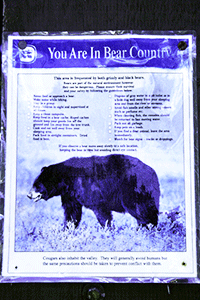 There are three species of bear in Canada, two of which occur in the Rocky Mountains; the brown bear (or grizzly) and black bear (which are often brown!) as well as wolves, coyotes, lynxes and cougars. You would be very lucky to see any of these, though keep your eyes open for footprints or other evidence.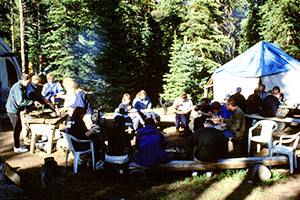 FOOD
There's a wide variety of food on offer, with plenty of international flavours, to more distinctly Canadian treats. Poutine – French fries covered in gravy and cheese curds – is recognised as the official national dish, and originated from Quebec in the 50s.
GEOLOGY
The Canadian Rockies range spans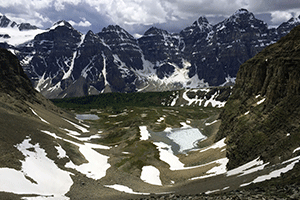 almost 1500km and forms the vast watershed of the Continental Divide, separating rivers flowing to the Pacific, Arctic and Atlantic Oceans. Their creation took 100 million years, from the collision of the North American and Pacific continental plates about 200 million years ago.
WEATHER
Summer is warm throughout the country. In the mountains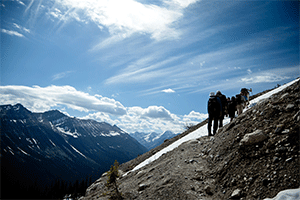 temperatures are usually cooler especially towards the start of autumn, and early mornings and late evenings can be quite chilly. It can snow on higher ground as late as June, and lakes can still be frozen.
The best time to travel is in July or September.
WHAT TO READ
Travel guides:
Fiction / Autobiography:
Want to go there? Explore it on foot!