Want to know more about our Costa Rica Coast to Coast Rain forest Trek? It's the go-to destination at the moment, so when our very own Kim (DA HQ IT Manager by day) decided to take on this adventure herself, we couldn't wait to ask her what it was like to swap the UK winter for the heat and humidity of the Costa Rican jungle...
So what to look out for in this blog?
Kim's personal trip highlights (of which there were many!)

The reason it is classified as a TOUGH challenge (grade three)

Kim's five top tips (for you to be able to make the most of the challenge)

Why she recommends it and who it will suit (to find out if this challenge is for you!)
What were the highlights of the Coast to Coast Rainforest Trek?

It's really hard to pick on any one highlight – the whole challenge is amazing. The country and diverse scenery are spectacular, the local people are all so friendly and trekking through tropical rainforest is truly unbelievable. However, I think the real highlight was the sense of comradeship which the challenge group developed over the days (and nights) of shared experiences of highs and lows of the trip!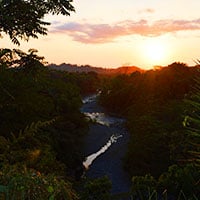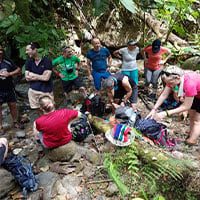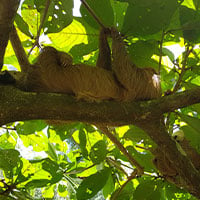 What makes it tough?
This challenge definitely earns its TOUGH grading in every sense. Distances are long and arduous and even while you can train for the distances, the steep hills make this a real challenge. It's hard enough going up, but the downs can sometimes be worse! The tracks are often just loose stone and rubble and it's very easy to slip up, but the crew were great in sharing their advice through daily briefings.

On top of this it is virtually impossible to predict just how energy sapping the heat and humidity will affect you. Remember to keep drinking – water and rehydration is key to this challenge!
5 top tips for the Coast to Coast Rainforest Trek?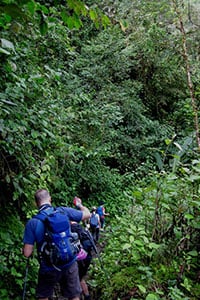 1. Training, training and training – the hills are nothing like the ones we have here so be ready to be challenged! They're steep, stony with rough terrain and totally unforgiving in the heat of the sun. Do not underestimate how fit you need to be to fully enjoy this marvellous country and challenge.
Related: Trek Training: 5 Ways to avoid blisters
2. Be prepared to 'rough it' accommodation-wise - we slept anywhere from people's verandas and a rustic dormitory (4 to 6 in a room), to idyllic tented camps. We even spent a night in a genuine cowshed (which the bull wasn't very happy about being evicted from). In the majority of places there is no electricity so head torches are an essential, with toilet blocks often some distance from your sleeping area, getting up in the night means having to watch out for frogs, toads and even snakes. Oh, by the way, no electricity also means you also have to get used to cold showers!




3. Enjoy the experience and be ready to try anything – you may never get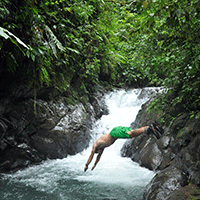 the chance to do it again! It's not every day that you get to swim in a plunge pool in the middle of a rainforest, dipping under the waterfall to cool off from the morning's walk or float on your back down the Rio Pacuare, so be prepared for the unexpected. If you can take a costume do, but even if you forget you can still take a dip – your clothes will soon dry off once you start walking again.
4. If possible, try to learn a little basic Spanish - the Costa Rican people and crew really appreciate it and you will feel so much more 'in-tune' with them and the country.
5. Creepy crawlies, bugs, spiders and snakes are all part of the
adventure - it may be hard to believe but they are likely to be more scared of you than you are of them! There's no need to panic if you are lucky enough to see them, however do remember, you are in a tropical rainforest and even the most inconspicuous ones may hide a nasty defence system – do not try to touch them!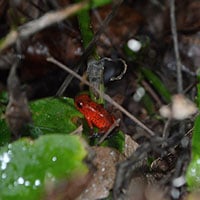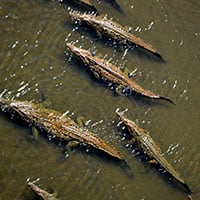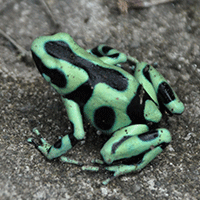 Why would you recommend it and who will it suit?
This trek will suit anyone with an adventurous spirit and a determination to achieve. It's an experience of a life-time, and something you do not want to miss out on!
Check out our Arenal Volcano extension to be able to make your Costa Rica experience that bit longer.
---
Does this leave you wanting to find out more? Click here for more details or get in touch today!
---