---
An interview with HOLLY EVANS, EVENT FUNDRAISER at SUE RYDER
Sue Ryder held an incredible fundraising challenge to Nepal in 2014, raising an amazing £150,000. So, we decided to talk to Holly, Event Fundraiser, to find out what your fundraising means and how it makes a real difference by providing amazing hospice and neurological care for those who are facing a life-changing illness. They also have a very exciting, up and coming trek in Bhutan. (yes you can still book a place!) which will contribute to their charity even further as Holly explains below:
---
What does fundraising enable Sue Ryder to achieve?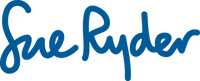 Sue Ryder provides incredible hospice and neurological care for people facing a life-changing diagnosis. Incredible supporters help us to provide that incredible care and ensure that we can be a safety net for our patients and their loved ones at the most difficult time of their lives.
How did you come to choose to offer multi-day fundraising challenges as part of your fundraising portfolio?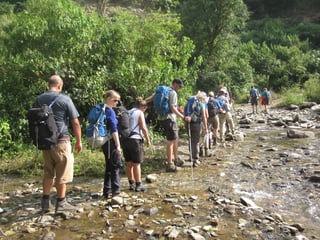 Our supporters have been taking on longer adventurous challenges for many years. The opportunity to challenge themselves and to take on a bucket-list adventure is important to our supporters, who are often fundraising in memory of a loved one. Because of them we often hold a range of incredible longer events to help our supporters to fundraise while they take on a once-in-a-lifetime challenge.
You've run a challenge to climb Trek Nepal in 2014 – what was the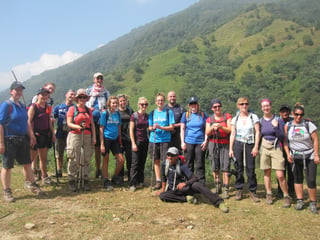 high point of this trip for your supporters that took part?

Our Trek Nepal was very successful and our supporters have very fond memories of this incredible challenge. They were able to bond as a group as they took on the Himalayas and pushed themselves beyond what they thought they were capable of. The stunning views and the camaraderie made this a real highlight.
How much fundraising did you generate on this challenge and what did it go towards?
Our incredible supporters raised over £150,000 on our two Nepal treks in 2014. This allowed Sue Ryder to provide 9,375 hours of incredible care, taking time to understand the small things that help our patients live the fullest life they can.
You're running an exciting new challenge to Trek Bhutan in October this year, why has Sue Ryder chosen this challenge?
We held a public poll to help us choose our 2017 challenge. With the Bhutan trek versus a potential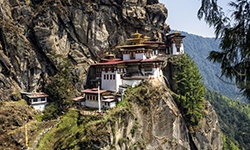 Grand Canyon trek, Bhutan was the clear winner. Many of our supporters are adventurous and looking for something exotic. They may have taken on other challenges with us in the past and are now looking for something new, or this may be their first charity challenge and they are looking for an opportunity to prove to themselves that they can do anything. This is a great challenge and one we are really excited to offer.
What are you aiming to raise through this challenge and what will it enable Sue Ryder to do?
We are aiming to raise £100,000 from our Bhutan Trek in October 2017. This incredible amount could pay for three nurses for a year!
What is it like to be a part of the Sue Ryder fundraising community and what can your supporters expect in the lead up to the challenge?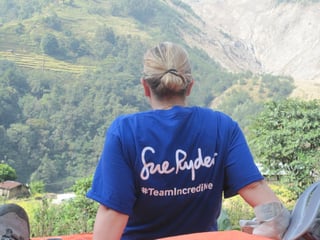 The Sue Ryder team are approachable, friendly and dedicated. We are here to support all members of Team Incredible as they take on the experience of a lifetime.
We will provide fundraising, training and event advice to ensure you feel ready to reach out from your comfort zone and achieve something incredible. You will be part of a team of wonderful, supportive fundraisers who are all taking on a challenge to make a big difference.
---
Lastly, why should people join you on this challenge?
We think people facing the most difficult time of their lives should be able to make the most of each day they have left. Team Incredible are a group of true heroes who help us make that happen. You can join the team and know that each of those steps through the stunning scenery of Bhutan is helping us to provide incredible care at the most difficult time.



---