I've been holiday hunting over the last couple of weeks and found myself with tab after tab open on my browser; comparing details, inclusions and most importantly price. Before you ask, no, sadly I haven't got anything booked yet… What can I say!? I'm too indecisive!
It's made me realise that finding the right challenge, at the right price can often be the most stressful part. So, I wanted to break this down from a DA perspective. Whether you're looking for your first bucket list trip like trekking the Great Wall of China, or climbing Kilimanjaro, or simply looking to explore Asia on two wheels, hopefully, it'll help you to make a smart decision a lot quicker than I have.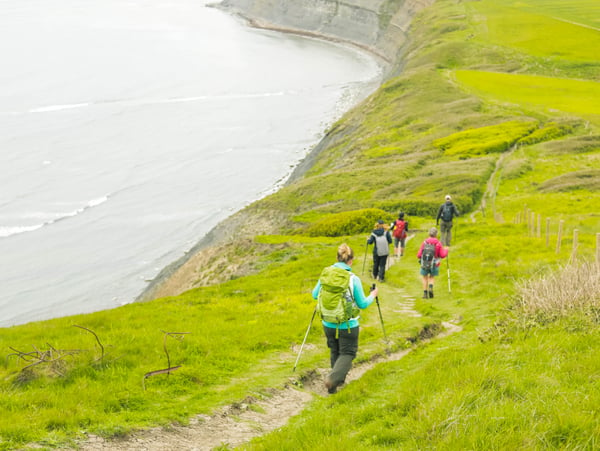 We're under no illusion that when you're looking to purchase your place on the challenge of a lifetime, you do your research - and as you now know, I do the same! What's the best time to trek the Inca Trail? How much does it cost to cycle to Victoria Falls? How much support do I need to cycle LEJOG? The internet is a fantastic tool when it comes to shopping, especially for high consideration items like adventure travel. There's so much information that needs considering and comparing; product, price, reputation, brand... It can all be a bit mind-boggling!
Discover Adventure aren't the only ones out there offering these incredible trips to amazing places, and there can be, what looks like, a clear price difference.

The Discover Adventure Promise
We work in a market where the pricing can be incredibly confusing, sometimes misleading and marred with hidden costs. We always have, and always will pride ourselves on our transparency when it comes to cold hard cash.
Our pricing could be confusing too. With three options to pick from and fundraising targets to consider, there is a lot to try and understand. We encourage you to test yourself on one of our treks or cycles but don't want understanding our pricing to be another element of the challenge experience. So, whether you are choosing to get involved in a fundraising trek or cycle, or sign up for a personal challenge, we've made things a little easier to digest. We have broken it down as best we can over on our pricing explained page and one of the team will always be happy to chat things through with you over the phone.
It's important to say that when you're booking on a Bespoke trip, the pricing might seem a little more confusing. You might book directly with the charity, or directly with us, and we know that this can make for some more questions around "who gets what?" - What you're paying for vs what is fundraising. We work hard with all of our charities to ensure that our transparent pricing ethos is supported by them too, and we will continue to do so. As ever, if you have any questions, the team are always happy to help where they can or put you in touch with the right person at our partner charities.
We work like this because we want you to feel confident in us when you choose who to travel with. Our product will speak for itself when you take your first step on a trek, or pedal that first rotation on a cycling challenge, and we're confident you'll come back again – in fact, 85% of our customers are repeat customers. But before you get there, you have to stump up the cash.
We've been doing this for 25 years and have done our homework. DA was never in it for the big bucks, and we're still a small at heart company that has grown steadily over the years. We have never pushed for aggressive growth or to dominate the market - it's just not "us". We respect our customers and the partnerships that we have with our charities.
It is hard to compare trips, and prices, fairly. In this blog, I hope to give you some pointers on what to look out for to ensure you're comparing like for like... which is not as easy to find as you might think!
TRANSPARENT pricing
Our advertised price will always match the final price you have to pay; we hate the idea that you could ever have to dip into your wallet again to cover unexpected extras. There have been a few rare circumstances, out of our control, where we have incurred extra costs from currency or market shifts, and we have done all we can to absorb these ourselves, to negate or minimise what we have had to pass on to our participants.
"But what about Brexit?" I hear you say. Well, as sick to death as we all are of the 'B-Word' we're doing all we can to monitor the situation closely. Of course we don't want Brexit to impact us as a business, but more importantly, we really don't want it to impact your enjoyment of a life-changing trip. I'm not exaggerating when I say that we have Plans A, B, C, D… and so on, in place. As soon as we know more, we will share this information with you. Especially if this has any of those unexpected costs we talked about. In the meantime, you can keep an eye on this page for any Brexit updates.
With other providers, you may find hidden extras for airline taxes or fuel supplement, despite being assured that you've already paid the "full commitment" or "total price". These costs are often charged separately and may only be mentioned in the small print or further into the buying process.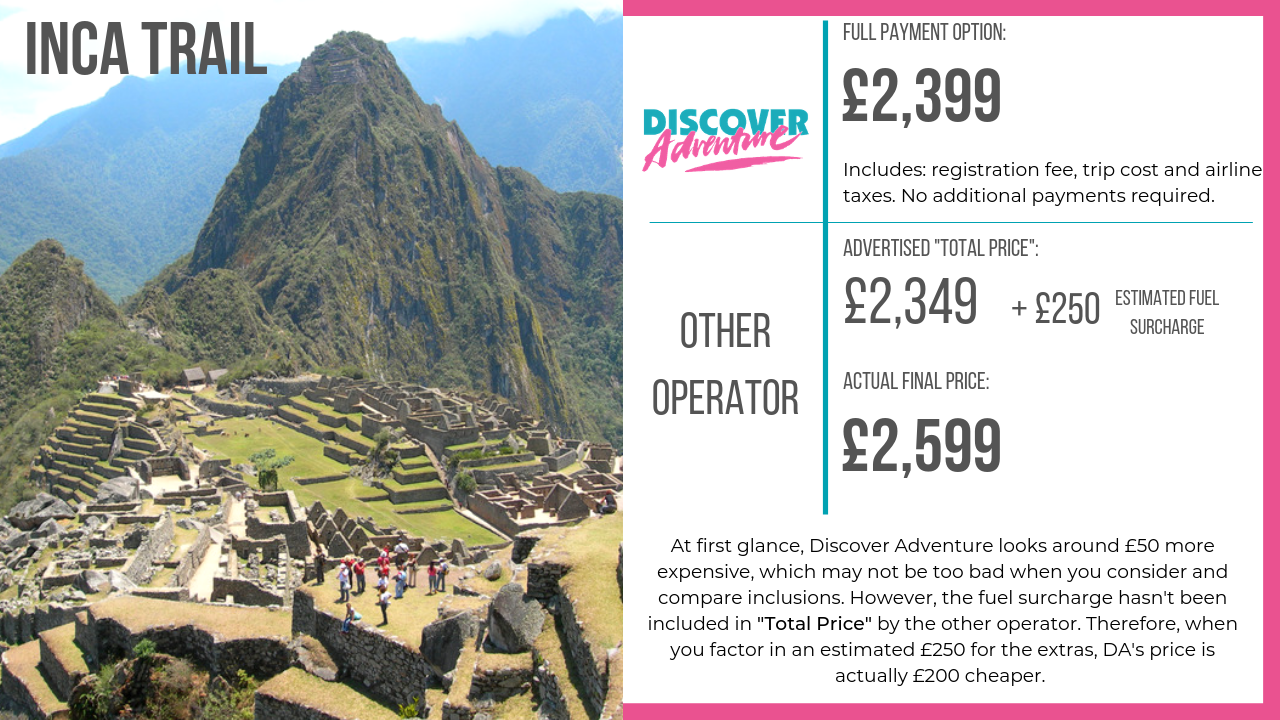 Challenge Comparison: LIKE FOR LIKE
A simple place to start is to look at the inclusions or exclusions on a trip. We cost to include UK crew on our trips; this means that you get a leader who will join you from the UK, and more often than not a UK Doctor, as well as a local English speaking leader too. Where this isn't possible, we will inform you from the start. Some other operators only include local leaders, who will meet you in country.
It could be argued that it's pure vanity to send our UK crew on every trip, but over the years we have mastered the art of what a "DA Challenge" looks like, runs like, feels like etc. and our UK crew are key to this consistency. We've been working with most of our local crew and operators for decades and trust them implicitly. Their style, knowledge and way of doing things are also critical, and invaluable, to the Discover Adventure Dynamic.
We make our exclusions very clear before you even book with us as we think it's important that you know what else you might need to cover while on the trip. For us, this might be the odd lunch or dinner here and there, or a tip for your wonderful local crew. You can always give us a shout if you want to triple check anything before you book. It might not be that obvious when booking with other companies, and in some cases, you might not find out until after you've booked – never ideal if you're already on a budget!
You could also look at the length of the trip.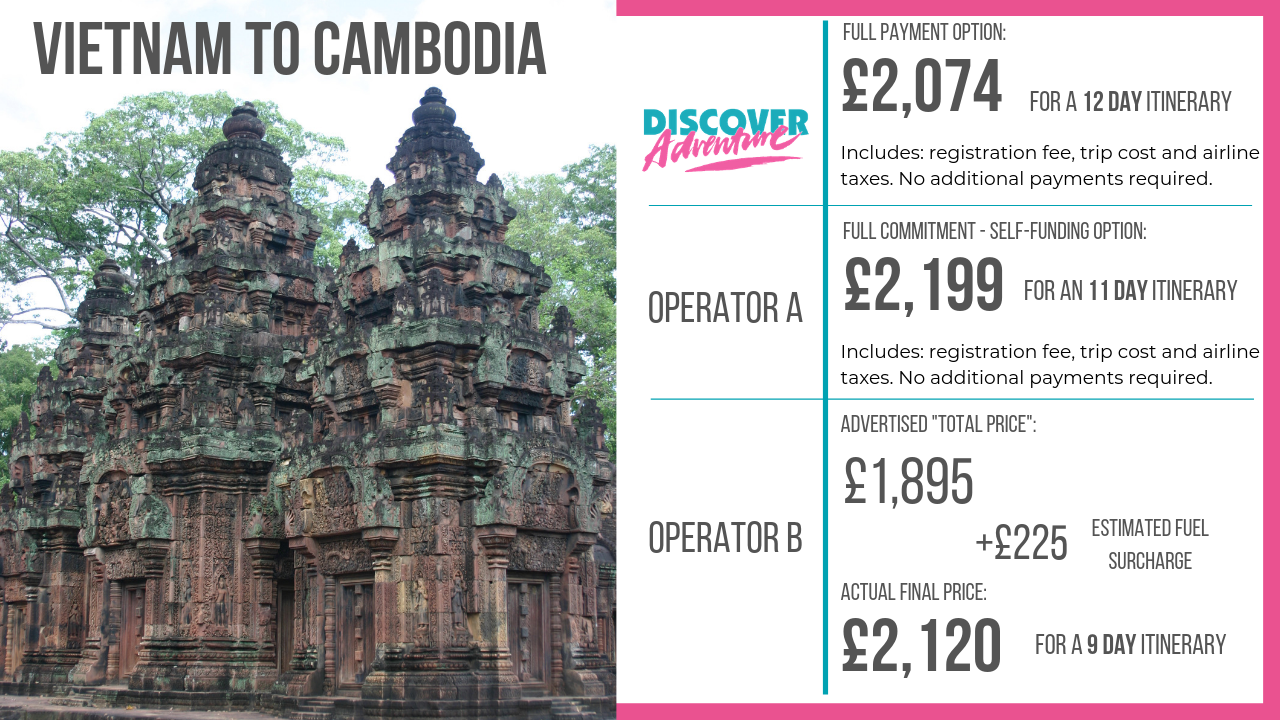 The image above shows the differences in costs. At first glance, Operator B looks to be the cheapest; however, they haven't included the fuel surcharge in their advertised final price, and this is for a 9-day itinerary. DA comes out £46 - £125 cheaper, with an extra day or three, compared to the two operators.
Pricing is based on minimum numbers on a trip, and this information can be tricky to find. It also varies between operators, even for what is seemingly an identical trip. It's up to you what sort of group size you're after, but we state our minimum numbers clearly on our website and will always be happy to tell you our maximum numbers too. This information can be harder to find with other operators so don't be afraid to ask if this helps you make your decision.
Remember, a trip will be cheaper if more people are going, and some operators will charge a small group supplement if they don't reach their minimum numbers – another extra cost! Read the small print to find out if this might impact you. We endeavour to avoid a small group supplement and on the rare occasion that running the trip would be impossible without it, we have called our adventurers as far in advance as possible and had a long chat about it before deciding to send another invoice.
DISCOUNTS
It's rare that you'll see a Discover Adventure discount and that's because we truly believe that we're offering you the best price we can already. We price fairly to ensure you are getting value for money but not at the expense of everything that goes into, or benefits from, our trips; the local communities we work with, local tour operators, our crew etc. We stick to the rules of sustainable tourism, after all!
Discounts can also confuse and occasionally take away from the fundraising for all of the amazing charities and causes we work with. Discover Adventure want to do all they can to ensure, when you choose to fundraise, that the maximum amount possible goes to your chosen cause. If it's close to your heart, it's close to ours.
There have been occasions where we've reviewed and amended our prices to keep in line with what the market is doing and when they have dropped, we haven't disguised this as a discount or a sale as we think that this can be deceptive.
We offer a discount via our loyalty scheme to say a massive "thank you" when you return for your next adventure.
We believe in offering a reasonable price for an excellent product, all year round!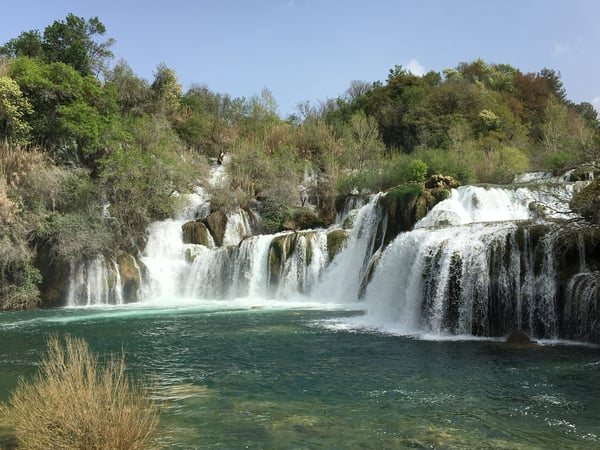 I hope that this blog helps you to make the best decision for you when it comes to your next adventure and of course, I hope that you choose to put your trust in DA.
As for me, I'm off to go and do yet more research and attempt to decide on my next holiday. Wish me luck!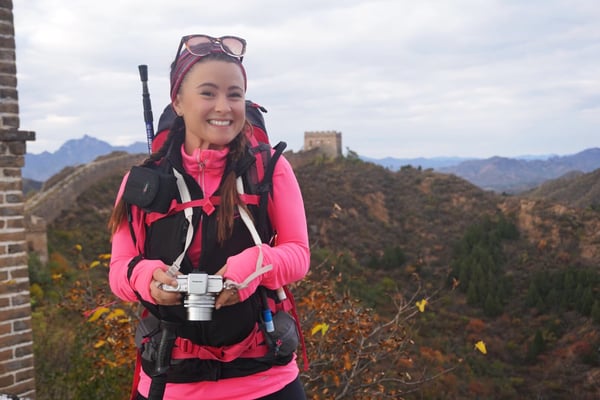 Want to read more from Jess? Check out some of her other blogs below...