2017 marked the year that Open Challenge Coordinators Sarah and Matt took on the London to Paris cycle as members of the DA crew.

We cut their whirlwind experiences down to give you a glimpse behind the scenes of this iconic ride.
They were working at the same time but on two different routes, catching up with each other at a crew celebration in Paris. Here's what they thought...
Tell us a little about the challenges you were a part of?
Sarah:
I was on our Open trip. We had around 35 participants to look after and I had the best crew ever to work alongside!
Matt:
I was lucky to be a part of a 120-130 strong Alzheimer's Bespoke Trip. We were both there in July on our popular Tour De France dates.
Highlights?
Sarah:
It sounds cheesy, but being part of the "journey" that some of the participants went on. The people that rocked up to the hotel in Dartford were not the same people that held their heads high at the Eiffel Tower. For some of them, this was the hardest thing they'd ever done in their lives, and it made them realise how strong they were and what they were capable of! They raised over £20,000 for charities that meant a lot to them, and so I was glad that I was able to be a part of that with them!
Matt:
Cruising around the beautiful sleepy countryside of Northern France was a real highlight. As crew it was fairly rewarding to put our participants needs above the needs of our own; making sure everyone was fed properly and managing okay every mile of the way. It was also a privilege to get to know our participants and their close to home reasons for being there.
Bad bits?
Sarah:
The early mornings! Anyone who knows me knows that I'm not a morning person… 4 am should only ever be seen at the end of a night, not the start of a day! The crew are up earlier than the participants and often the last ones standing at the end of a day.
Matt:
Having to get going again after making the ferry crossing on day 1 and I didn't even have to cycle! Day 1 is a really long day and as crew you're getting into the swing of the routine and coping with the stress of ensuring things are running on time for the ferry crossing - I might have managed a little nap on the ferry too!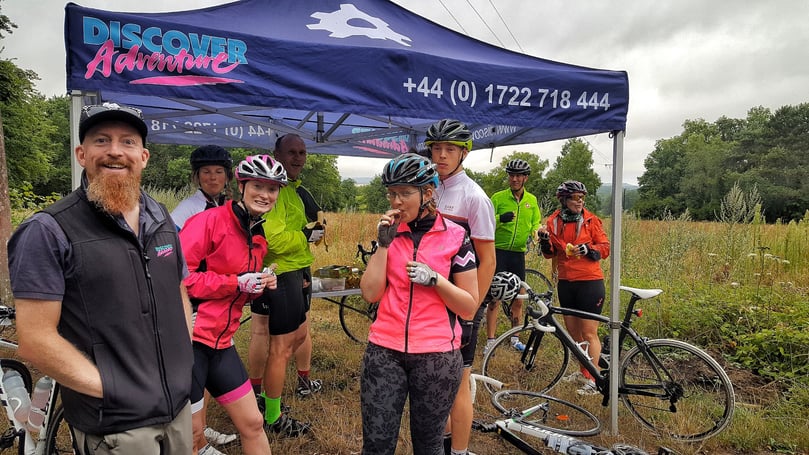 What really surprised you?
Sarah:
The resilience of the participants. People fell off their bikes, there were tears, tantrums, panic attacks, but every single one of those people rode around the Arc du Triomphe (which is no mean feat!) and up to the Eiffel Tower with a big smile on their face.
Matt:
The ability of the group and crew to keep each other going despite a variety of physical/ personal obstacles. It also struck me how much of a slick operation we run, I am part of all the very detailed planning that happens in the office but seeing it all come together in person was amazing! Everything is under control and the crew know exactly whats going on, it's not a facade!
What did you take away from the trip?
Sarah:
Apart from how to use a staple gun (essential when attaching our famous orange arrows to wooden poles!), I learned that although DA participants are ages 15 to 71, they all have one thing in common: Their determination, can do attitude and general zest for life. They were a group of very different personalities but all gelled really well and helped each other through!
Matt:
It is not a race or a route march. It is about experiencing a journey together and learning about each participant's personal reason for being there.
I also learned that the group really bond and want each other to complete the challenge as much as they want to complete it themselves, if not more. They learn about everyone's reasons for being there and those stories drive them on as much as their own!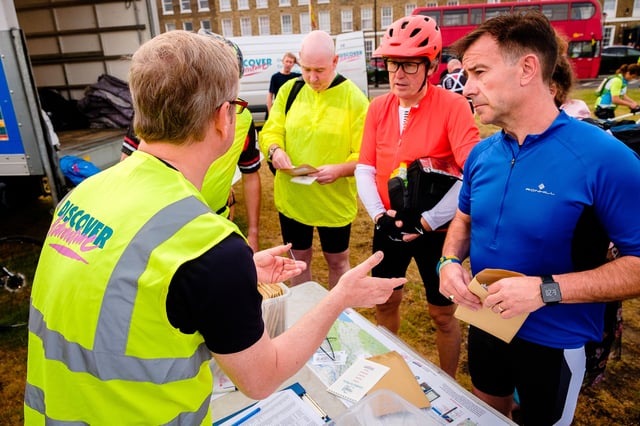 What are your 3 'must-have' items as crew?
Sarah:
Caffeine (to cope with early starts), beer (to make it a late night finish), and the ability to cope with anything that is thrown at you!
Matt:
For the participants; bike, helmet and cycling shorts. Joking aside, as crew I'd say; water, encouragement and a sense of humour!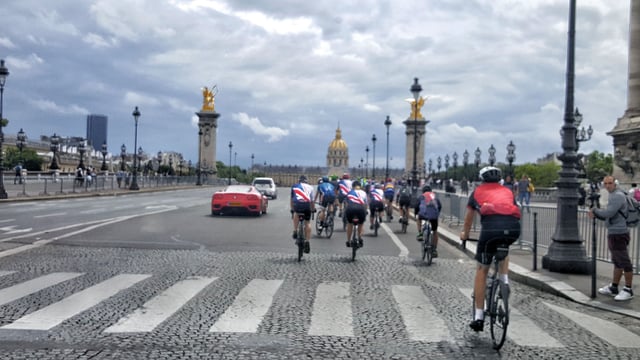 Sum it up in 3 words for us...
Sarah:
Inspiring, hilarious and tiring!
Matt:
Scenic, Supportive, Slipstream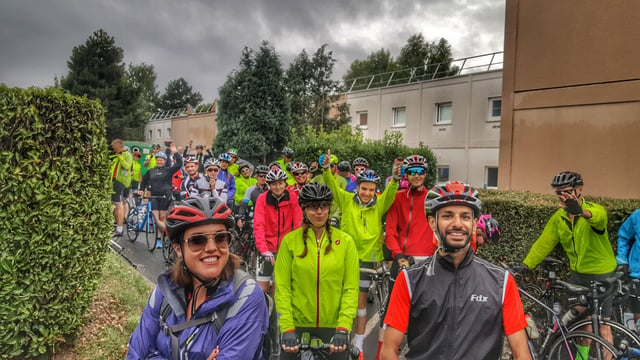 Closing comments?
Matt:
It was a really full-on week but in the best way! It's completely different to what I do day to day in the office and it was great to be a part of that side of our business.
Sarah:
It was eye-opening. I speak to our participants everyday and although we get on brilliantly, they are a name on an email or on the end of a phone. I got to meet them, learn more about their stories and individual reasons for taking on our challenges. It really reinforced to me why we do what we do at DA.
Plus, my Discover Adventure family grew a few members as I made some really great friends in the crew and it was so nice to see the DA magic happening in person, outside of the office!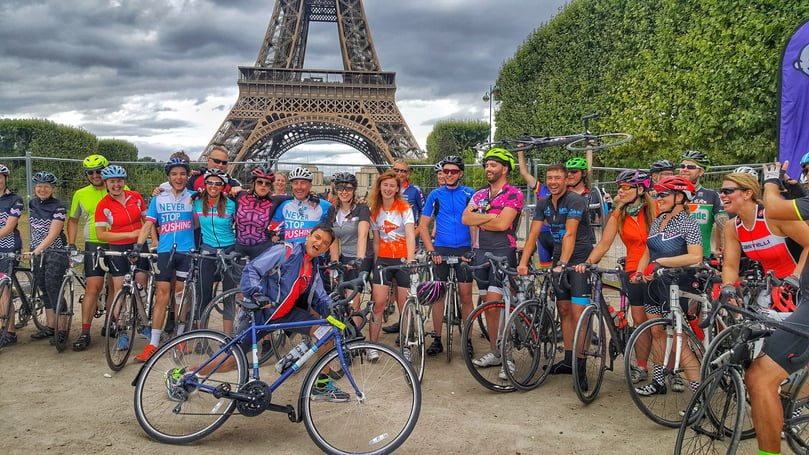 What are you waiting for? Join us for your own London to Paris adventure!