We caught up with one of our 2017 adventurers to hear all about her Land's End to John O'Groats challenge. Read our interview with Anna-Rose Charleton below; we're sure it'll bring a smile to your face and inspire you to get out there and do something to test your limits!


"Not to be overly dramatic but it was really quite perspective changing, easily one of the best things I've done in my life!"
Tell us a little about yourself...
My name is Anna-Rose Charleton, I'm from Dublin, Ireland but I'm a fairly recent university graduate (one year out!) and I currently live in London and work 3 jobs (of varying levels of enjoyment) plus freelance work while spending all of my free time trying to realise my dream of becoming a writer/performer. I am a pretty decent gym goer but before LEJOG I really hadn't cycled at all.
Why did you sign-up to Land's End to John O'Groats (LEJOG)?
My decision to cycle LEJOG was sparked by a few things - firstly it's something I've wanted to achieve and dreamed of achieving for a few years. I remember sitting on the train from Glasgow to Edinburgh in 2014, telling my sister all about how someday I was going to cycle to "St. John of Goats" until a nice Scottish lady opposite gently corrected me to "John O'Groats".
The main catalyst for actually putting my money where my mouth is and booking it was the realisation that now that I'm finished uni and out of the education system my life no longer has an easy natural progression with built-in achievement stages. I have always, academically, been very good at getting myself prizes and good grades, and this past year has been a serious shock to the system. Last May I was feeling the need to achieve something, so took the plunge and signed up.
Did you fundraise for charity?
I fundraised for Acquired Brain Injuries Ireland, a charity I do a lot of work for. I have been fundraising for them for a long time, as my cousin Karl has a brain injury which, incidentally, and tragically, he got from a cycling accident.
LEJOG was a fairly small part of a much larger fundraising project so the final figures are still uncertain, but it was pretty substantial.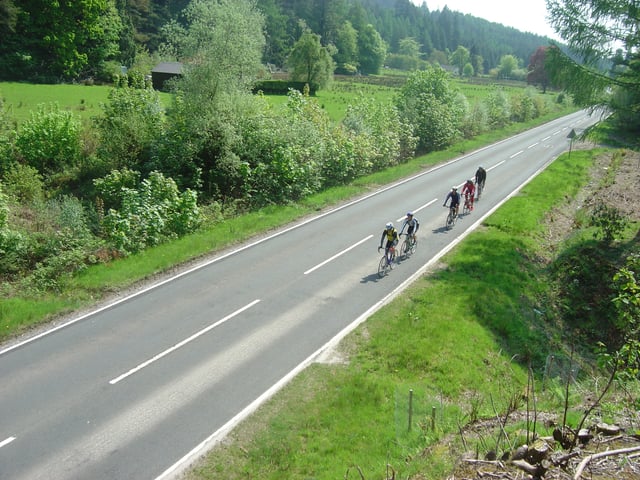 "I can unequivocally state that with out discover Adventure's amazing support I would never, ever had made it to John O'groats!"
You took on the challenge on your own, how did you find this?
Very scary and intimidating at first. I'm not shy and have never struggled to make friends, but because I'm not a particularly strong cyclist it made me more reserved than usual and it was tricky at the start for me to find a 'squad' to cycle with on a day-to-day basis. It took until day 3 for me to find my crew - we called ourselves the 'Group of Death' because we all had great talents for causing havoc. The Death Squad guys were utterly invaluable to me along the way and I wouldn't have made it without them. I don't know how different the challenge would have been with a friend along but in retrospect I'm glad to have been extra forced out of my comfort zone.
What was your 'best bit'?
If I had to pick just one (there were loads!) the highlight I always give is crossing the Severn Bridge into Wales. It was drizzling rain but the sun was also shining really brightly and there was a rainbow over the sea… This was the end of day 3 and it was the first of my many happy tears of the trip. It also made the first two (ridiculously tough) days feel worth it.
And the 'worst BIT'?
For me the whole of the first day - Land's End to Liskeard - was a total and complete nightmare. I actually crashed into a stationary car 10 miles out from Lands End and broke my hand, which aside from being horrifically painful was a massive knock to my already shaky biking confidence. However, I didn't know my hand was broken until I got home. I swore blind for the remaining 970-odd miles that I was totally fine and took pains to hide how much agony I was in because I was very determined to finish the challenge. All the Discover Adventure guys were constantly asking about my hand and if it was OK but every single time I denied anything was wrong - so absolutely no responsibility for my silliness can fall on them! I just brushed it off, got back up and kept cycling.
Further highlights of that day include my bike being totalled in the crash (DA gave me a temp to cycle on, luckily), getting horribly lost and adding about 10 miles onto the distance travelled, the chain coming off the temp bike, and getting a puncture. But I made it to Liskeard somehow, so all's well that ends well!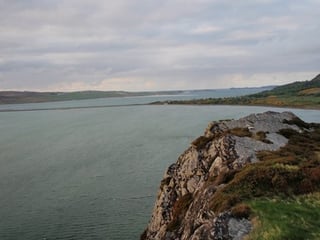 How did you get on training for the challenge?
I've long been into going to the gym and exercising, but previous to this summer I hadn't cycled a bike since I was a child really. I got my bike pretty much exactly a month before setting off for LEJOG, and cycled it every day that month before going. The longest distance I think I did was a pretty respectable sixty-odd miles. I wouldn't recommend this training plan at all - the proof is in the pudding of my broken hand! But cycling is really psychological, plus I had good(ish) base fitness to see me through. Adrenaline and pig-headedness plus DA's amazing support and encouragement were what ultimately got me to John O'Groats.
what helped you through the tough bits?
I had lots and lots of 'hitting the wall' moments during my LEJOG challenge, and I found the most useful cycling technique is to turn your brain off by counting your pedal strokes in 8's. This is very effective on tough hills. Also, take the day one rest stop at a time. If you're in Devon and start thinking about the hundreds and hundreds of miles between you and John O'Groats, you won't finish.
Another thing I strongly believe in is crying it out. If you're having a bad day don't bottle it up, let it out! That will make the stress go away ten times faster. I'm definitely a bottler in 'real life' but when you're tired and sore from cycling for a week straight, all 'normal' behaviours go out the window. It was a good life lesson for me incidentally! Finally, keep your friends and family updated on your progress - well-timed messages of support can buoy you up an incredible amount.
WHAT is one thing you couldn't have completed the challenge without?
I couldn't have done it without Trevor, Dave and Keith - the LEJOG Death Squad. They were all unquestionably stronger cyclists than me, but we all had our quirks. We joked that if the four of us were on a tandem bike, I would crash it, Trevor would get it lost, Dave would fall off it and Keith would puncture every wheel. If you sign up to the challenge alone, as I did, make sure to find yourself some mates to cycle with. I got lucky with the 'Death Squad' lads taking me into their midst, but the rest of the group were equally sound. Whatever speed you cycle at there'll be at least one other person who can cycle with you and lighten the load. I can't even express what a colossal difference it makes.
All four of the Discover Adventure guys seriously deserve a mention too - Andy gave me his own feel-good thermal jacket to wear when I was cold in Scotland (the lining said 'showers pass' on it), Matt fixed my broken bike and got me frozen peas when I was crying over my broken hand (he had no idea it was broken because I insisted nothing was wrong, but he still looked after me!), Lahcen was waiting with a hug, a chocolate bar and a dad joke at every rest stop. But special mention has to go to Ed for his particular brand of tough love. When he picked me up on day two to 'bump' me to the third water stop, I was absolutely over the whole thing and never wanted to see a bicycle again as long as I lived. I was sitting wailing like a baby in the van, and he very simply and kindly told me to "get yourself together". It was such a wake up call, I can't even really say why. But I'll never forget it as long as I live. Crying it out is all very well and good, but once you're done crying you need to just get yourself together.
I also laughed a lot, sang, danced and rapped a lot, was probably incredibly annoying sometimes and hopefully a bit of fun to have around sometimes, and had overall an amazing, life-changing and very cathartic experience.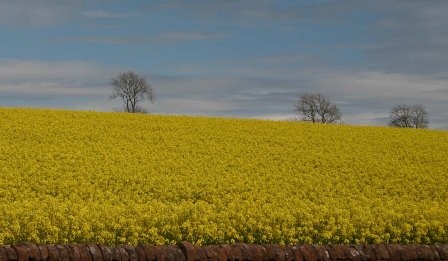 Anna-rose's top tips for the challenge:
Practice cycling on busy roads with cars and lorries driving on them as much as possible. Confidence is really key and the more near-misses you have BEFORE starting the challenge itself the more eager you will be to avoid them, therefore the more careful and ultimately safe you will be. Broken-handed cycling is no picnic, trust me.

WEAR PADDED BIKE SHORTS. Again, I'm showing my terrifying inexperience here, but I didn't wear any for the first two days and, goodness me, I paid for it - they are worth their weight in gold.

Don't be afraid to do the challenge your own way, at your own speed, and don't be afraid of things going wrong. I was a fish out of water the first two days and was going along so slowly and so badly I had to get in the van to catch the group up 3 times, so 'missed' about 25 miles of cycling overall. At first this really got me down. But 25 out of almost 1,000? Really nobody cares when you get home, no one will even ask you. Not your charity, not your Mum, no one. Also if you're way at the back of the pack, but you still finished, you did it in 11 and a half days. One guy on our challenge had wings for legs and finished something like 9 hours overall ahead of the second-fastest rider. But he still did it in 11 and a half days, just like me. Go easy on yourself. You're really brave to even be doing this. Be slow, get lost, laugh with your cycling buddies, get punctures and crash into cars (maybe not that last one actually). Struggles and things going wrong are all part of the journey.
What's next?
I have lots of cycling in the diary, as I've written an hour-long, one-woman show about my LEJOG experiences and I'm going to be embracing the cycling lifestyle and cycling to venues all round the UK to perform in, as my bike is the key prop I'll be using in the show. Hopefully I'll inspire more people to have a go at what I did and entertain them in the process. I'm very excited to be performing my own work again after quite a long dry spell and I look forward to meeting lots of new people and making new friends, plus hopefully advancing my career in some way - you never know! Telling my LEJOG story is something I will never get bored of - it really is my best achievement to date and the one I am most proud of, because no one (including me!) thought I would finish, and I did. I didn't start spectacularly, or finish spectacularly, but the point is I started, and I finished, and if I cycle LEJOG, I can do anything.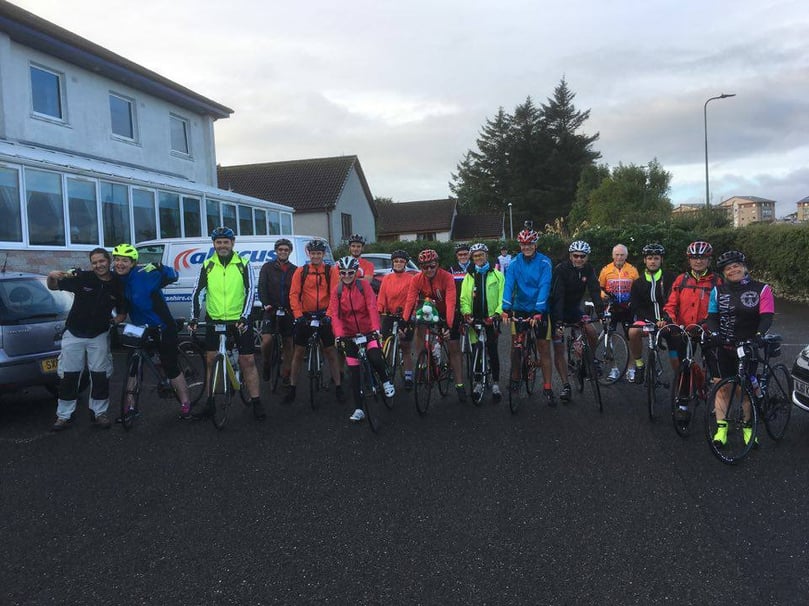 We've got plenty of opportunities for you to take on this epic cycling challenge this year. Click the link below to find out more.