Many adventurers sign up to a Discover Adventure challenge every year. We decided to speak to one of our gutsy fellow-travellers ahead of their adventure to see how they're doing!
Meet Laura Abbott!
Laura is embarking on the Saharan Mini Adventure Trek this year and she has been busy fundraising and training for her challenge to ensure she gets the most out of her adventure. We sat down with Laura to see what inspired her to choose this challenge in the first place!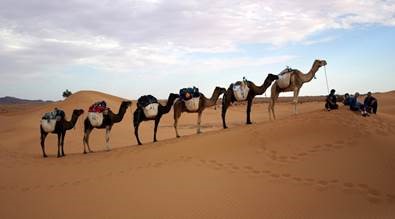 "I wanted to pick a challenge that would make me work hard and that would be completely out of my comfort zone! I had narrowed down a few different challenges but decided on the Sahara Trek as it's only 5 days which would be perfect for my first big challenge like this!"
Often, we find participants are apprehensive about signing up to a challenge. We recommend signing up to a shorter challenge if it is one of your first adventures, so the event doesn't seem so intimidating. Our Saharan Mini Adventure Trek is a challenging route that takes training and preparation, however, the shorter length of the trip makes it a nice entry into our choice of challenges that doesn't seem too daunting. It can also be squeezed in around busy schedules and limited holiday allowances, whisking you away for an amazing adventure over a long weekend.
Training for your challenge
So, Laura, what training have you done in preparation for your challenge since you signed up?
"I'm not the fittest so as soon as I signed up to the challenge last year I got myself a personal trainer who I meet up with twice a week and work on building up my fitness levels".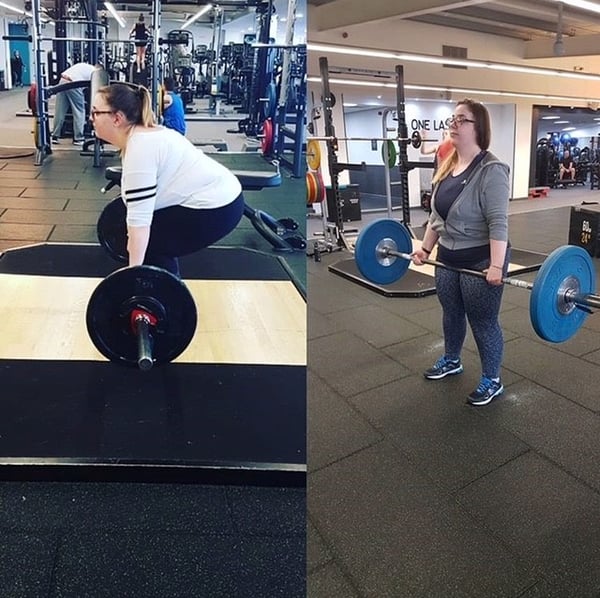 "As part of my training I've also been going for walks in different environments to get used to different surfaces - walking on beaches, hiking walks and I've gradually been adding more miles onto each walk".
Training for our events involves integrating an increased amount of exercise into your lifestyle and improving your fitness levels. This is so that you can focus on enjoying your experience, it also reduces the chances of injury and potential struggles along the way. Many participants find that by the time their adventure comes around, they have seen huge improvements in their life in terms of fitness and health, a great added bonus to your challenge experience!
Laura suspects that her biggest struggle will be the heat, "as it's quite difficult to train in preparation for the hot weather and I'm not sure what to expect!" Although she "can't wait to see all the amazing locations" and is "looking forward to meeting everyone doing the trek and getting to know them all".
Laura has signed up on her own so will be meeting her fellow trekkers on the first day of her adventure. The beauty of joining a challenge is that the very nature of the trip really pulls everyone together as a team, we find people often coming away with lifelong friends. Sharing their once-in-a-lifetime experiences, as well as being there for all the highs and lows that happen along the way, means you become close quickly and have a great support network throughout your adventure.
Fundraising for your charity
Laura has reached her minimum fundraising target but wants to keep raising more, having completed a variety of fundraising events so far, including bake sales and packaging home-made fudge.
"Some went well and some didn't but you don't know until you try!"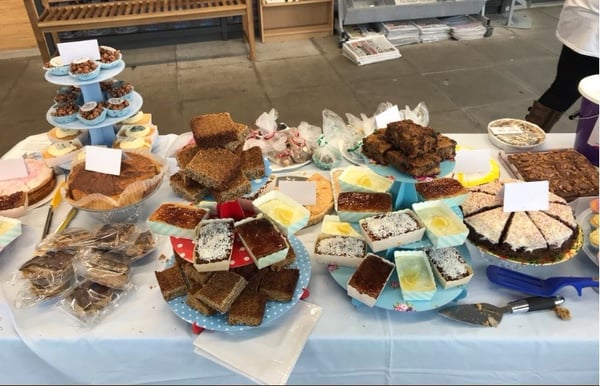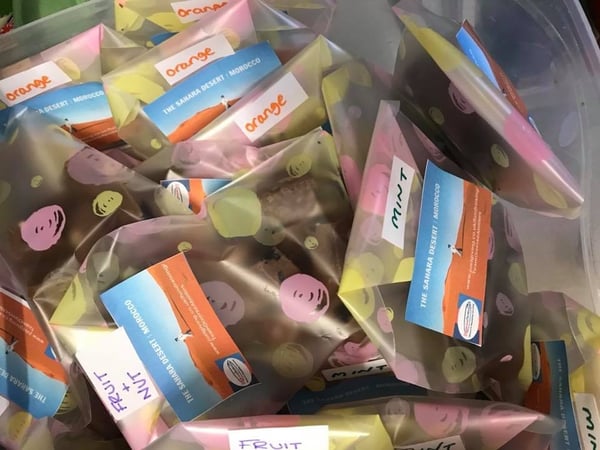 Laura came up with a genius idea to boost her fundraising total. We will let her tell you all about it!
"My latest fundraiser is an online competition with the prize of 2 tickets to Bestival! I've been trying to think of different ideas and saw an advert for Bestival so thought I'd email them and ask if they help local charities. I wasn't really expecting a reply because they probably get quite a few but to my surprise they emailed me back kindly offering me 2 tickets to give away! I've set the competition up as a pay to enter, with all the money going directly onto my JustGiving Page."
If you fancy taking part in Laura's competition and being in with a chance to win 2 tickets to Bestival, see how you can donate to Diverse Abilities and enter the competition at the end of this post.
The charity Laura is fundraising for is Diverse Abilities, Laura worked for Diverse Abilities for 8 years as a support worker, caring for disabled children and adults and ensuring their lives are as comfortable and happy as possible. She says she has seen "how important funding is and where the money goes, the charity relies on donations so wanted to help by raising as much money as possible". Such a great reason to be trekking the Sahara!
So, Laura, what advice have you got for people thinking about signing up for an adventure?
"Do it! There are so many different ways to begin fundraising - simple things like bake sales can get you off to a good start and also friends and family will always be willing to support you!"
If you feel tempted to trek the Sahara, check out how you can sign up here
Our Saharan Mini Adventure trek runs in May and October-November time, leaving you plenty of time to start training. What are you waiting for?
Want to be in with the chance to win two Bestival tickets?
You can enter by texting FEST81 £2 to 70070 (costs 1 standard text) Or visit www.justgiving.com/fundraising/TeamDiverseAbilities
Send proof of your donation to andylauratrek@gmail.com and your entry will be submitted.
Competition Entry Details: T&C Apply, All money raised will be donated to Diverse Abilities. Competition closes at 9am, 22/06/2018. Winner's details will be sent to the Bestival admin team who will email two Bestival tickets. No limit to the amount of entries to this competition.
You can donate to Laura's fundraising efforts here: