The Inca Trail to Machu Picchu is world-renown and has pride of place on many a bucket list. Don't be fooled by the magnificent beauty of this place, this is a tough trek with altitude to contend with. However, this will be a truly incredible experience that is sure to stay with you for a long time. What's more, trekking over five days allows precious time for acclimatisation and the chance to truly take in your surroundings.
Are you itching to get on the Inca Trail, through lush cloud forest to the demanding Dead Woman's Pass [4200m], following the undulating pathway until we reach the famous Sun Gate and arrive at Machu Picchu? Then make sure you carry on reading to find out the all important info on how to secure your place on this epic trekking trail!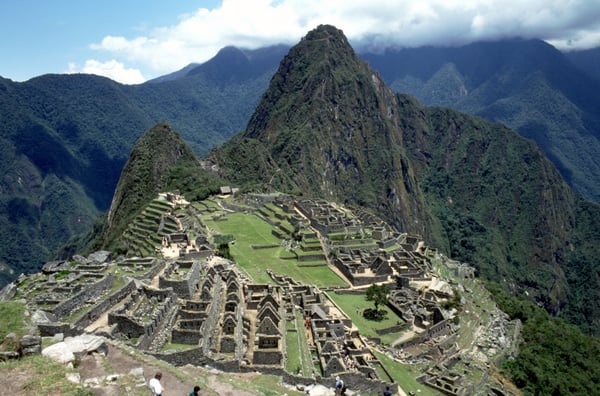 Why do you need permits for the Inca Trail?
Permits to the Inca Trail are the gold dust of Peru, and here's why.
The Inca Trail's iconic status has attracted millions to set foot along the path between Cusco and Machu Picchu. As a result, the need to protect the traditional unpaved trail from eroding has significantly increased. One way of achieving this is to limit the number of trekkers who descend on its path each year.
Setting foot on the Inca Trail is a privilege that is strictly monitored by the Peruvian Government, and there's a good reason for it!
The Peruvian Government and UNESCO put in place a system that allows no more than 500 permits to be granted per day. And without a permit, one thing's for sure - you won't be making your way to Machu Picchu via the Inca Trail. With the permit allowance capped at 500, and considering that a great proportion of these will be allocated to cooks, porters and guides who are essential to the appreciation of the ancient Inca city, there is an almighty rush for the limited permits as soon as they are released.
Permits are only allowed to be bought by officially licensed companies, like us, rather than by individuals. So, booking with Discover Adventure can ensure you get the golden ticket that takes you on the path to Machu Picchu!
The dry season is between April and October, making April a prime month to visit this magical setting which is exactly why you'll want a place on our Inca Trail to Machu Picchu challenge aptly taking place in April.
It is also worth noting, in order to purchase your pass for you we will need your: full name, full passport details, date of birth and nationality at the time of booking (passport details can be provided once the booking has been made). If you change passport before travelling it will be necessary to provide a copy of both passports in advance of travelling and to carry a copy of your previous passport with you. This process is to prevent tour operators buying permits in bulk and means that each permit is only valid for a certain lucky individual. The question is, will that be YOU?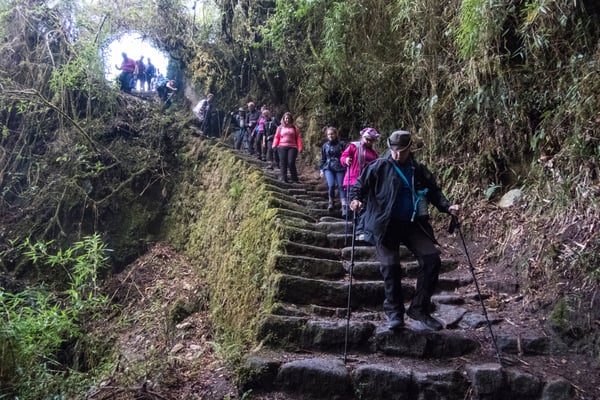 Book early to secure your Inca Trail permit
So you now know the why, here's the how!
Permits for the following year are released on 1st October of this year, and they are expected to sell out very quickly, especially in the most popular months such as April. If you are dreaming about visiting this awesome destination and ticking something off the bucket list, it would be ideal to book NOW before we purchase permits. Last year, April permits sold out in record time!
Discover Adventure are keen for our fellow adventurers to have the best experiences of the beautiful places that we trek. In order to make sure we secure your permit, we need to know you are ready for our adventure!
As the permit release is just around the corner, we are gearing up to grab our permits for the following year as soon, as they are released, to avoid any disappointment.
So, put your hands up and your name down to get a spot on our Inca Trail to Machu Picchu trekking challenge!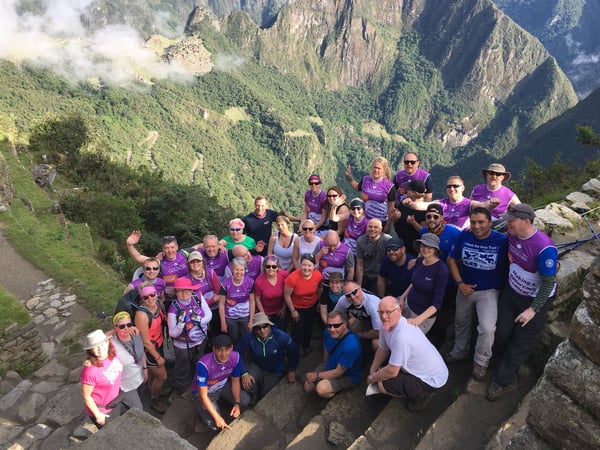 Sign me up to
the Inca Trail to Machu Picchu Challenge!
If this experience has been on your bucket list for a while and you're ready to take the plunge, head over to our challenge page to find out more about this incredible adventure and how you can sign up NOW!
Any questions? Just give us a call, and one of the team can put your mind at ease.