Dreaming of warmer climates?
Due to recent weather conditions our offices are inaccessible by car, therefore there are minimal staff manning the office. We do appreciate the irony! It's not often we get scuppered by the weather but the roads to the office are not safe enough to drive on. Some of the team have battled some serious snow to walk in and keep up the adventure. In the meantime, if you're longing for adventure in a warmer climate, have a look at these amazing trips!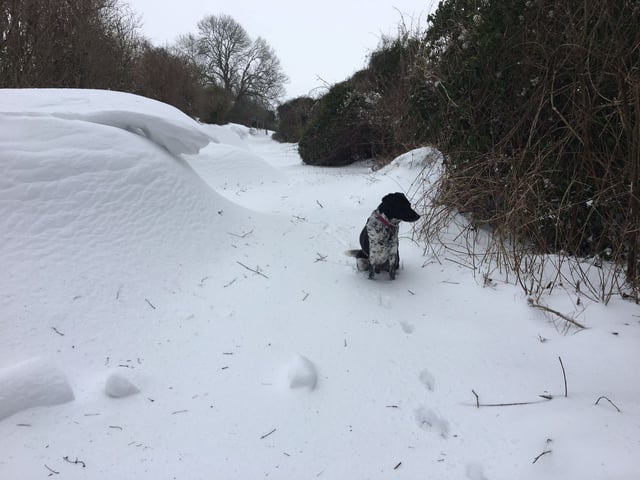 Please do stay safe and warm in the snow and ice and only adventure outside if you are properly prepared!
In the meantime, if you're longing for adventure in a warmer climate, have a look at these amazing trips;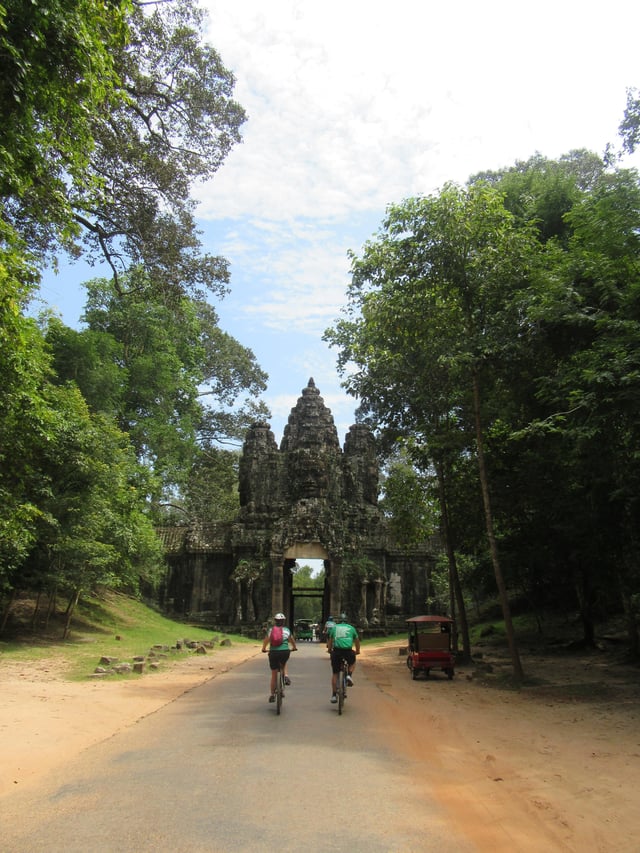 Cycle through beautiful rural landscapes dotted with ruins of ancient civilisations and small towns where Buddhist temples nestle amongst graceful French colonial buildings and ramshackle houses.
Our challenge takes us from Vietnamese Saigon, now Ho Chi Minh City, through the rice-paddies and waterways of the beautiful Mekong Delta into Cambodia. We pedal on through this friendly country towards one of the most impressive sights in Southeast Asia, the Royal Temples of Angkor Wat. The fascinating insight into the region's cultures, ancient and modern, are a real highlight of the trip.
Borneo is known for its vast tracts of ancient rainforest and high biodiversity, harbouri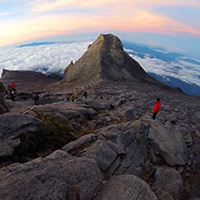 ng many endangered animals including the orang-utan. Malaysian Sabah occupies the north-eastern corner of Borneo, and is a land of mountains, dense jungle, rushing rivers and friendly traditional villages.
Our challenging trek takes us through the lush rainforest of the Crocker Range before tackling the highest mountain in Malaysia and Borneo – the spectacular and demanding Mount Kinabalu (4095m). Combining varied and demanding trekking with rewarding cultural discoveries and spectacular natural beauty, this is truly a trip to remember!
The American South-West is renowned for its National Parks, offering colourful desert, spectacular rock formations, deep canyons – and unforgettable adventure! The Grand Canyon is an undisputed highlight; at 277 miles long, 18 miles wide and up to one mile deep, this Natural Wonder of the World is a sight on many wish-lists.
We spend two days in the Grand Canyon before moving on to Zion National Park, less well-known than its famous neighbour, but packed with breath-taking and challenging landscapes for trekkers. We finish with a celebration in energetic Las Vegas, which couldn't contrast more with the natural beauty we have been immersed in!