The Three Peaks Challenge is growing with popularity each year.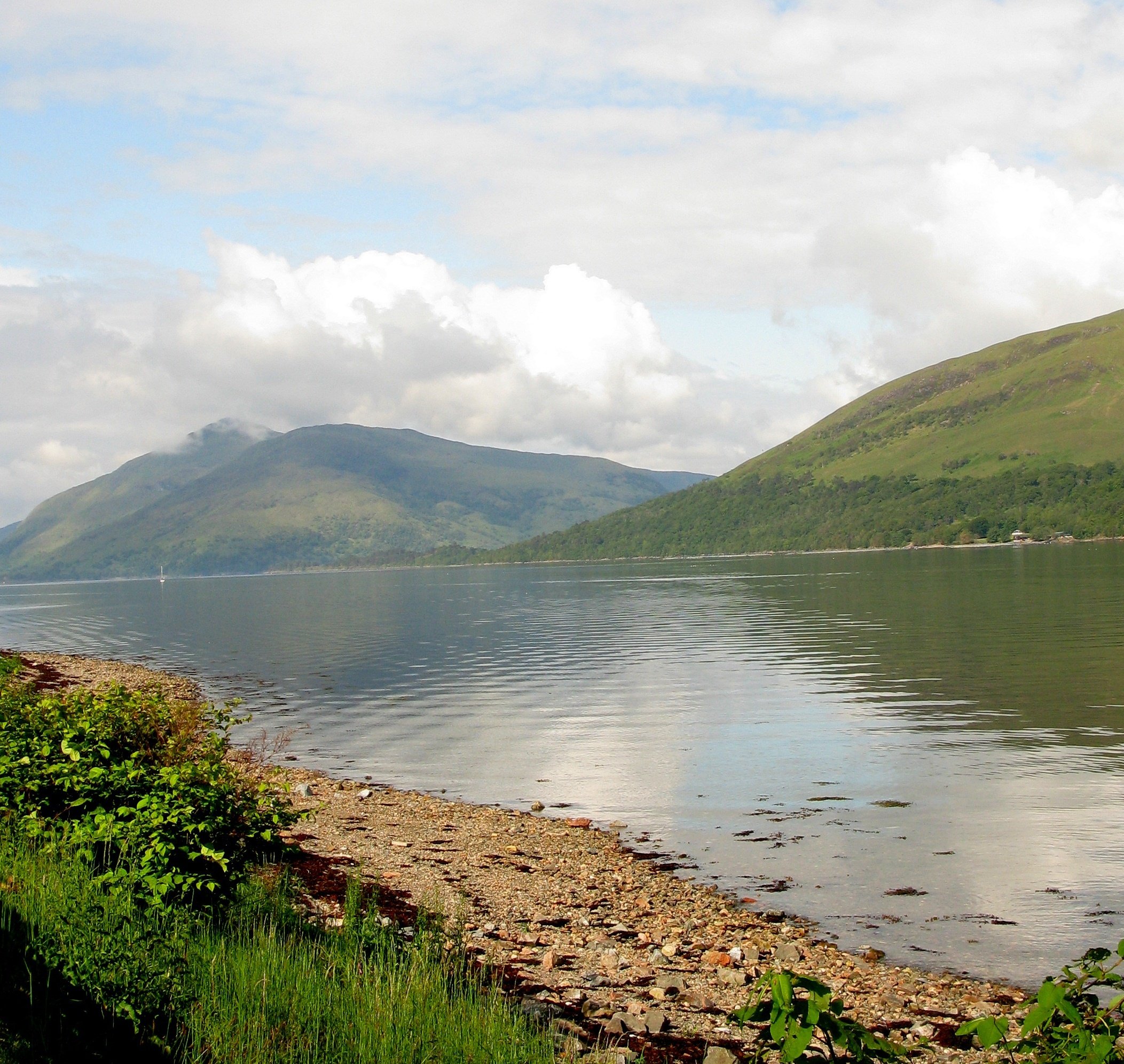 Annually thousands of fundraisers descend on the Scafell Pike, Snowdon and Ben Nevis to soak in the magnificent scenery and with the hope of completing all three in under 24 hours. However, behind this seemingly uncontroversial event, there a number of negative impacts which are bringing these stunning regions close to their breaking point.
---
The Three Peaks Challenge consist of teams climbing the highest mountains within each of the nations of Britain; Ben Nevis (Scotland), Scafell Pike (England) and Snowdon (Wales). This challenge is usually undertaken within 24 hours, with walkers climbing each peak in turn, being driven from the foot of each mountain and then to the next. The total distance walked is estimated at 42 kilometres, with a total ascent of 9,800 feet.
Despite the fact that it has steadily become an increasingly popular fundraising event, we at Discover Adventure have consistently avoided running the challenge, even though we are frequently requested to do so by participants and charities alike.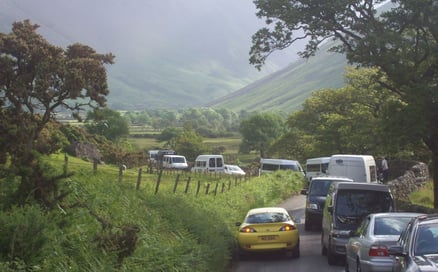 The reason that we have avoided running such a challenge is due to its impact on the local environment and communities. With its rising popularity, these have been put under increasing pressure, especially during the summer months. We have long since recognised these negative impacts, along with National Parks, Local Authorities, landowners and residents. The discouragement from these parties has led to stronger management regimes, and subsequently the Institute of Fundraising has encouraged charities to consider alternative and more environmentally sustainable locations for fundraising events and challenges.
The Negative Impacts
No money goes back to the communities
As most teams taking on the National Three Peaks Challenge aim to complete it in 24 hours, they do not spend any time, and therefore any money, within the local areas. People don't spend money in cafés and shops, and travel operators typically use fewer local services. There is therefore little positive economic impact for local residents.
Very disruptive to local residents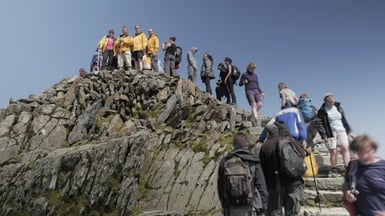 At peak times hundreds of people can descend on the areas over the weekend, which add up to almost 6000 annually! Due to the 24 hour nature of the event, teams arrive at Scafell Pike in the middle of the night which is extremely disruptive and anti-social for local residents. Additionally, due to the fact that most people who undertake the challenge are usually not experienced or knowledgeable about the route, this has in the past put huge pressure on local rescue services.
Environmental degradation
From May to October there are groups undertaking the challenge every weekend. This has massive environmental impacts to all the areas involved, especially to the paths and surrounding scenery. 200 people using the path in one hour does ten times the damage, in terms of path erosion, than 200 people using it over a week! This makes it incredibly environmentally unsustainable and exploitative. As well as issues surrounding litter pollution, Wasdale has no access to mains water or a sewage system, and only has one public loo. And it is not surprising that people will go to the loo, even if one is not available…
Discover Adventure responsible travel policy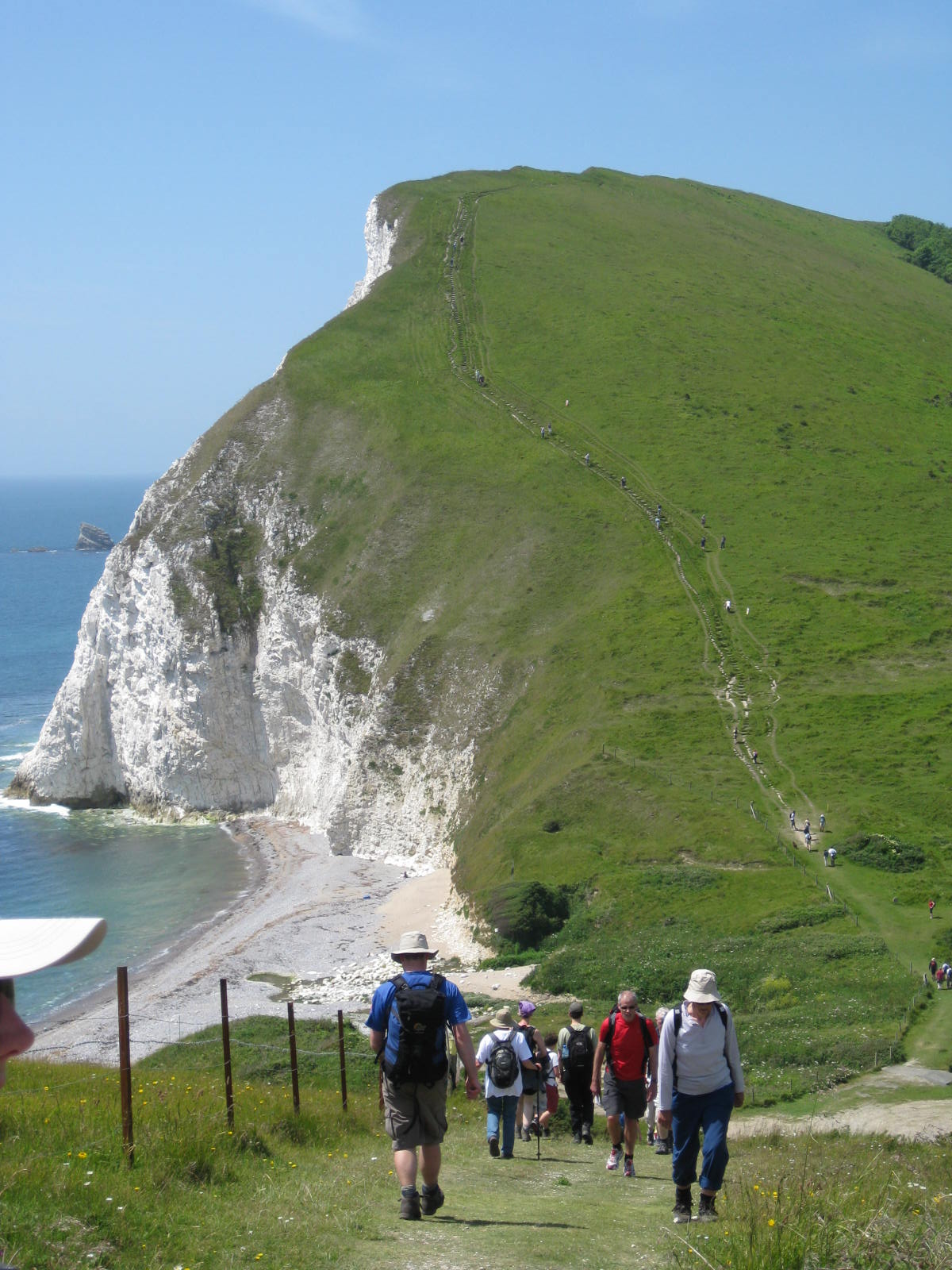 Although plenty of our competitors do offer the National Three Peaks Challenge, at Discover Adventure we passionately believe in our ethos of sustainable and responsible travel in everywhere that we work. Long before 'Responsible Tourism' became the travel industry's buzz word, we designed and ran our trips to ensure they made minimum impacts on the environment and a highly positive impact on the local communities we pass through. We believe that this philosophy should not change at home, and we aim to discourage any activity which may conflict with this. However, the ways that these negative impacts can be minimised, to make these practices more sustainable, can include ensuring that food is locally sourced wherever possible or making a donation to local mountain rescue services or National Parks, to contribute to the rebuilding of paths and other infrastructure.
Looking for an alternative?
These spectacular landscapes have inspired people for generations, and are true natural assets to the British Isles, which mean it is of the utmost importance that we respect the environment and the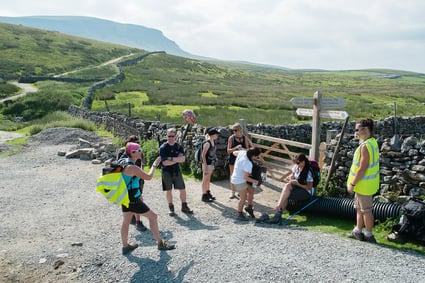 people that reside there. We want them to stay as they are for the enjoyment of generations to come.
We strongly welcome the Institute of Fundraising encouraging alternatives, and we remain committed to running sustainable and responsible UK based trekking challenges that will not weigh on your conscience! Our UK weekend treks allow for money to be put back into the local economy, through the use catering services, accommodation and other amenities, along with a staggered flow of people which result in a lower impact on the environment. It also gives you the opportunity and time to really soak in and enjoy the beauty of these places! Our Snowdon by Night trip is spread over two days, allowing for the use of local services which again positively impact the local community.
---
Check out some of our incredible challenges that truly showcase our beautiful island!

---