Happy New Year! Adventure awaits... we're here to tempt you with some amazing trips!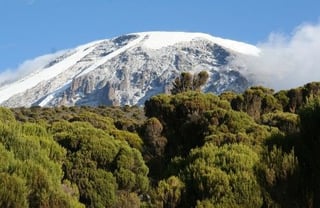 Africa's contribution to the Seven Summits is high on many people's bucket list. Climbing Kilimanjaro is an amazing experience and a massive achievement, in 2017 we helped over 100 adventurers summit The Roof of Africa.
Perhaps you're stuck with plans for New Year's Eve this year and every year you promise yourself you'll find something really amazing to do.
Why don't you plan ahead and try something a little different and very special for the following year? See in the first sunrise of the year from the highest free-standing mountain in the world?
"Awesome, amazing, tough – perfect! This was an amazing trek to the roof of Africa. Tough walking at altitude and very testing, but a life memory and a brilliant personal achievement." - Chris
One of the staple cycling challenges in Europe, could this one make your challenge bucket list? If you're on the lookout for something achievable, challenging and very, very fun, this could be it!

Excitingly, our July Open Challenge will see you in Paris the day before the professionals of the Tour de France and you could be lucky enough to see the tour enter the city.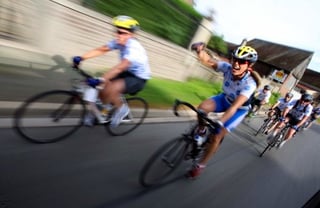 For this one, all we ask is a commitment to training and a positive can-do attitude!
Lot's of people carefully plan their trips to China to see the spectacle of the Cherry Blossom trees in bloom.
Fortunately, our April Great Wall Trek (a bucket list item in itself) gives you this opportunity! From the wall, you'll see blossom trees that look like clouds.
One of the New Seven Wonders of the World, 2017 saw us take 200 trekkers along the Great Wall. Why don't you join us in 2018 and tick two items off your bucket list in one go!
"You haven't seen the Great Wall of China until you've done this trek. Every single person on my trip got their expectations of the Great Wall satisfied, and more! Photos really don't do it justice, it completely blew my mind!" - Harry (Our very own Charity Account Manager)

Another of the New Seven Wonders of the World: Machu Picchu will not disappoint. It really is as beautiful as you imagined. In the same respect as the Great Wall of China, pictures do not do this ancient citadel justice. It will leave you speechless!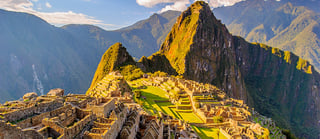 All permits for our April departure have now sold out and we are weeks away before the permits for September and October are gone as well. So if you want to add this magnificent trip to your Adventure List you will need to book before we purchase our permits in the first week of January.
What are you waiting for? Build your Bucket List today and we'll be back on the 2nd January ready to answer any questions you might have.
All that's left for us is to wish all our clients and participants a very Merry Christmas and a Happy (and adventurous) New Year!