Our Kilimanjaro trekkers set out on 23rd of September for the roof of Africa and we thought - why not go with them! We have clips at key stages of their trip to capture the moment and their amazing progress through their experience.



Short of actually being there, our experienced trek leader Jo called us at key points on the route to give us an update on how the group were progressing and what it feels like to reach the top.
Listen in to the audio blogs below from the Mount Kilimanjaro trek if you want an insight into what to expect if you took on the challenge or if you just want to relieve that exhilarating experience!
---
Update 1: 25/09/2016, Machame Camp, 10:08hrs
The group are primed and raring to go. Currently at 1800m and ready to head on up to 3000m...
Update 2: 27/09/2016, Barranco Camp, 20:00hrs
The group are moving from Barranco camp to Shira camp today, which includes climbing the Barranco Wall - a nerve-racking day but often one of the best days of the trek and the weather is looking good!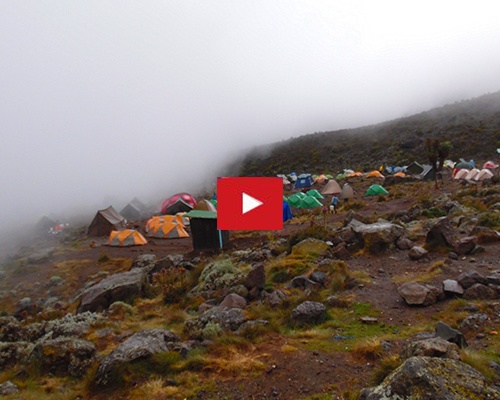 Update 3: 29/09/2016, Uhuru Peak - the summit of Mount Kilimanjaro (5895m), 09:38hrs
They've made it to the summit! Jo is feeling proud that all the group have made it and they are feeling strong and proud!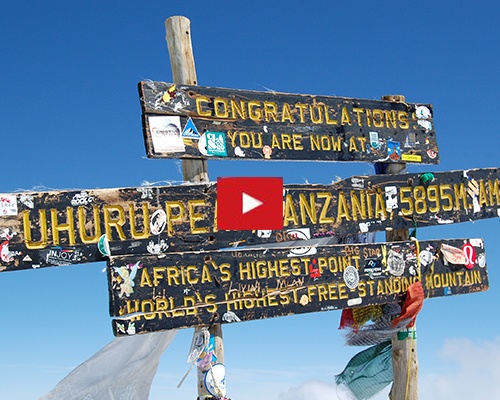 ---
Congratulations to all the September 2016 challengers! Amazing effort.
If you think you can do it, find out more about climbing Kilimanjaro as a fundraising challenge here:
---