Feeling in a rut and craving a walk on the wild side? It's tempting to hop on the next flight out of here. But if you can't get much time off your busy schedule and you need a challenge NOW, why not choose something a little closer to home and a lot kinder to your wallet? There are lots of UK-based challenges to choose from that are designed to get your adrenaline pumping.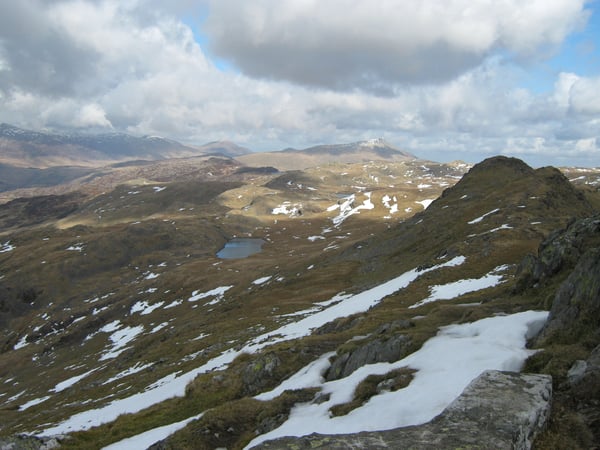 We've laid out a few of our invigorating challenges for you to get to know. Who knows, it may be the perfect adventure for your weekend away!
Our UK Challenges
Discover Adventure offer lots of exciting challenges for the budding adventurer, keen cyclist or shifty trekker. Take in the wonders of the world on your doorstep, from tackling the Yorkshire 100 k trek, taking on Ben Nevis by Night or following the coastal path on the Jurassic Coast Weekend.
Have a look at our choice of challenges and find one that inspires you. One thing's for sure, you don't have to travel to the ends of the Earth for adventure.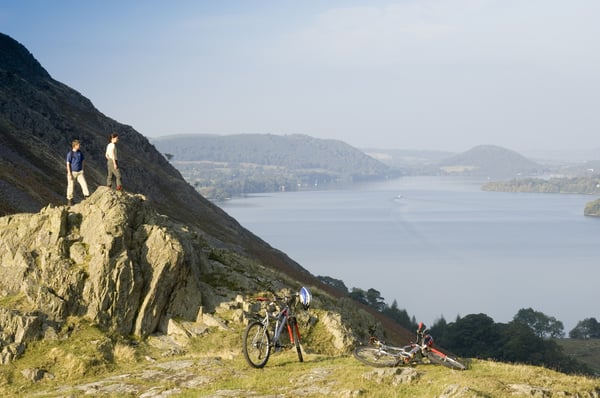 Marathon Walk London
Our Marathon Walk is a 26.2-mile trek around our lively capital, and one of our most popular charity challenges to date. You can choose to do the half-marathon or the full Monty, for your urban adventure.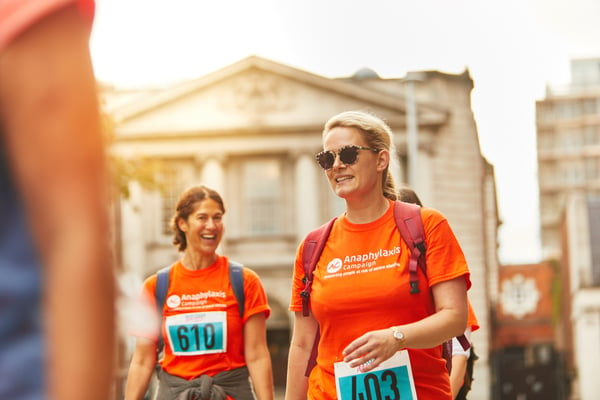 Taking place in September, participants kick-start their challenge in bustling Borough Market venturing along the Thames and across the Tower Bridge. Look out for famous city landmarks including the London Eye, Buckingham Palace, the Houses of Parliament and Trafalgar Square, making this a real tourist checklist but also getting the opportunity to see London from a different perspective.
You'll spot hidden gems en route around the city that you may never have seen before, and all the while, supported by our experienced and friendly DA leaders and your fantastic fellow trekkers.
Regent's Park is where the route splits, with half-marathon trekkers plodding on to Leicester Square and full-marathon trekkers continuing on towards Portobello Road and around the grand Hyde Park. We meander to and throw across the Thames taking in the landmark wonders of London and reach the last leg of the Marathon Walk when we start along the Strand. Passing St Paul's Cathedral and the Millennium Bridge to name a few, we return to Borough Market as our finish line after 26.2 miles of exploring.
Marathon Walk London 2018
This year's Marathon Walk London takes on an exciting theme - picking up on 26 film sets that are in and around the city for participants to revel at. A film set for each mile of the walk, you may well recognise backdrops from films including Harry Potter, Bridget Jones's Diary and Love Actually. As well as some adrenaline-pumping action sets from the likes of James Bond and The Italian Job. Sure to keep you motivated, you'll be even more captivated by the streets of London.
There are still spaces on our Marathon Walk this year if you want to get involved, head to our challenge page to sign up.
Cornish Coastal Challenge
Head to the seaside for a Cornish adventure that will feel a little further from home. The gorgeous blue seas will remain in your eye line for most of your trek, as you venture across the Cornish coastal path, following the ups and downs of the rugged cliff-line and rolling grassy fields. The clifftop path itself sees dramatic incline and declines that really test your calf muscles, but we'll bet you won't mind too much when you face views of striking headland jutting out to the Atlantic, sweeping idyllic bays and sandy coves.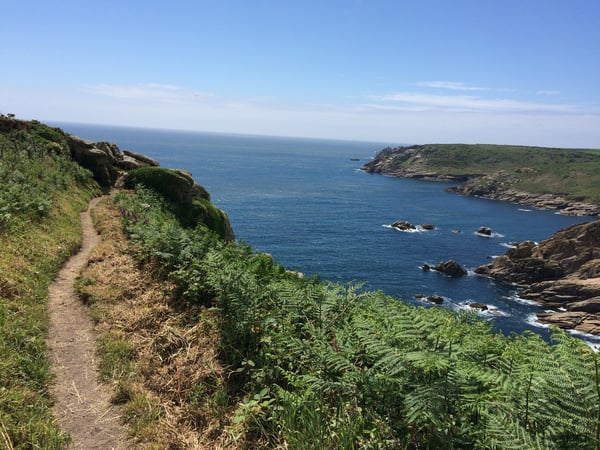 Look out for hidden coves and old authentic fishing villages, that add even more character to this rustic route of Cornwall. We stop for a break at Bedruthan Steps, a widely known viewpoint taking in spectacular slate stacks offshore, and stride on to Watergate Bay via clifftop paths with panoramic views for miles.
The second day of walking racks up around 15 km in distance, setting off from the picturesque Holywell Bay, south of Newquay. We roam across Perranporth beach, a hot spot for surfers for its sapphire seas and sheer size. The continuous presence of beach throughout your walk will help motivate each step as you have the sea breeze coursing over your face and the unique smells of coastline, whilst passing friendly locals and beach-goers on your Cornish adventure. Finishing our challenge in St Agnes Head, a truly beautiful scene to complete your walk.
Any Poldark fans? You'll be bowled over by the somewhat familiar Holywell Bay and Poldark's Nampara Cove, amongst other key filming locations for your favourite show. You'll be thinking of the iconic clifftop horse-riding scenes as you wander the Cornish coastlines with a purpose.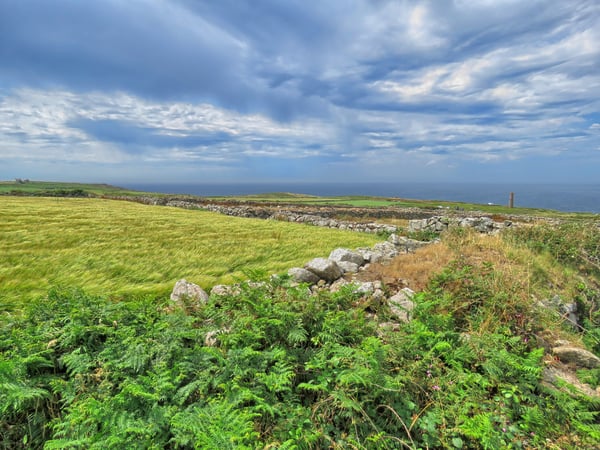 Come away from your weekend feeling refreshed by Cornish sea air and having had a good stretch of the legs. Don't forget to grab a tasty Cornish pasty before leaving!
Itching to get to the Cornish coastline? Don't sweat it, you can join our September trek. If that is too soon for you to get in gear, sign up for 2019.
Land's End to John O'Groats Cycle
If you're going to stay in the UK, why not see the whole of it? Ride the entire length of the country, when you sign up to the Land's End to John O'Groats Cycle! Otherwise known as 'LE-JOG' to those who have conquered it.
Pedal roughly 1000 miles across our beloved country, over a 13-day tour that takes you from the very bottom corner of the UK by the Cornish coastline to the head of the country, a quaint village in Scotland.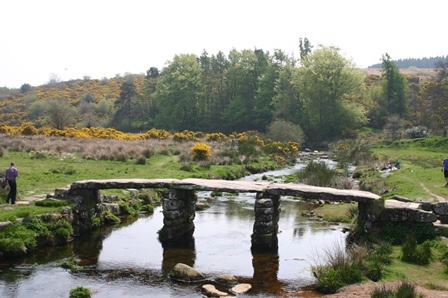 It really does earn its place on the cyclist's bucket list, riding up to 100 miles a day over the course of the tour. You'll be blown away by the beauty of English countryside, whilst enduring many inclines over the rolling hills of Devon and climbing towards the isolated yet charming village of Two Bridges. Winding up to a notably steep climb to Dartmoor, which many say is the most challenging section of the ride. Weather permitting, once you conquer the climb, you are immersed in glorious views as far as the eye can see.
Revel in the Somerset farmlands and the peaceful rural landscapes of Cheddar. Sweeping around Bristol, we cross the spectacular Severn Bridge to reach Wales. From the ancient city of Exeter to pedalling down magnificent roads through the emerald green forests of Wye Valley, each day of cycling explores new and exciting towns, terrains and breath-taking views that are sure to motivate you to keep your foot on the pedal.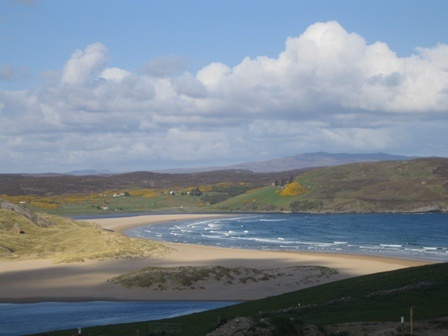 From red sandstone buildings in Wye to medieval black and white timbered structures in Shrewsbury, our route continues up north with a combination of urban and rural environments that make for refreshingly varied views the entire way. Day 6 is our last day of cycling in England, nearing the border to Scotland. From pretty Lancaster, we make our way through Kendal - where you may want to stop for an energy-boosting Kendal mint cake. The sensational hills of the Lake District protrude out to your left, treating us to gorgeous views as we head towards Shap Fell and hoping to distract us from the most notable climb of the cycle since Dartmoor.
Once in Scotland, we pass the famous Gretna Green, Scotland's version of Vegas for runaway weddings, and through endearing towns and villages dotted along the Scottish landscapes. Look out for views of the water to the isles of Arran and Bute, picture perfectly still and serene seas with bold mounds of land in the distance. We take the ferry to Dunoon, to continue our cycle through the thick forest and sandy shores of Loch Eck.
The long days on the saddle is rewarded by moments of magic, world-renowned oyster-beds of Loch Fyne and the fairy-tale towers from the castle in Inveraray.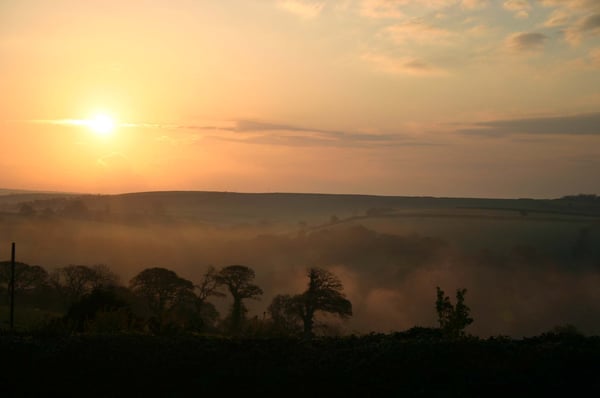 Cycle on with Highland views of Castle Kilchurn ruins, desolate beaches and if you're lucky, Ben Nevis and the neighbouring peaks. Look out for Nessy as we come to the foot of Loch Ness, and you can spot seals as we pass the Cromarty Firth.
This cycle may be the length of one country, yet the diverse and extraordinary scenery that you will come across en route will blow you away and make the challenges along the way all worth it.
The landscape is slightly bleaker as we near the finish line, with peaty moorland and dark rivers, however, keep your eyes peeled for red deer, osprey and even the elusive golden eagle. The land here is very much untouched, making it a haven for wildlife to flourish and an idyllic route to pedal through. We detour on to Dunnet Head to reach Scotland's most northerly point and tick another achievement off the bucket list, before pedalling the remaining miles to the ever-so-welcoming finish line at John O'Groats. There is time to celebrate and let your hair down, after a mammoth cycle and an incredible achievement.
You'll probably come away from the experience feeling euphoric and a little sore, but we're sure you'll be satisfied with the unforgettable memories you will have made.
If you're eager to get your wheels in motion, sign up for our August LE-JOG cycle. Need more time to train? Then book on to our 2019 cycle and give yourself time to prepare.
Preparing for your challenge
You'll need a good level of fitness for our UK-based challenges and as always with all of our fantastic challenges, we recommend undertaking sufficient training and dedicating time to prepare before the big day. This ensures you'll get the most out of your experience and are less likely to be hit with an injury.
You want your experience to be unforgettable for all the right reasons!
We send out handy checklists and challenge information ahead of your big day to help you prepare as much as possible.
With ample training and all the right preparation, your challenge will be a demanding yet rewarding experience, that will leave you wondering what adventure to tackle next!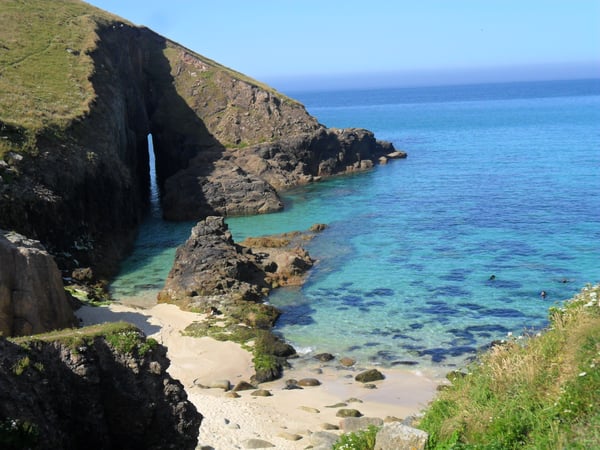 Count me in
If you fancy taking a ride on the wild side and signing up to one of our exciting UK-based adventures, you can check out our choice of challenges here!