Are you ready to embark on an unforgettable adventure? Look no further than Asia, a continent brimming with captivating history, vibrant cultures, and breathtaking landscapes. Join us as we delve into the wonders of Asia and unveil why it should be your next destination for an extraordinary journey.
With its vast size, diverse landscapes, and rich cultural heritage, Asia is a continent that beckons to adventurers, culture enthusiasts, and nature lovers alike. Uncover its secrets, trek through breathtaking scenery, immerse yourself in ancient traditions, and indulge in the flavours of the region. Let Asia captivate your heart and soul as you embark on a journey of a lifetime.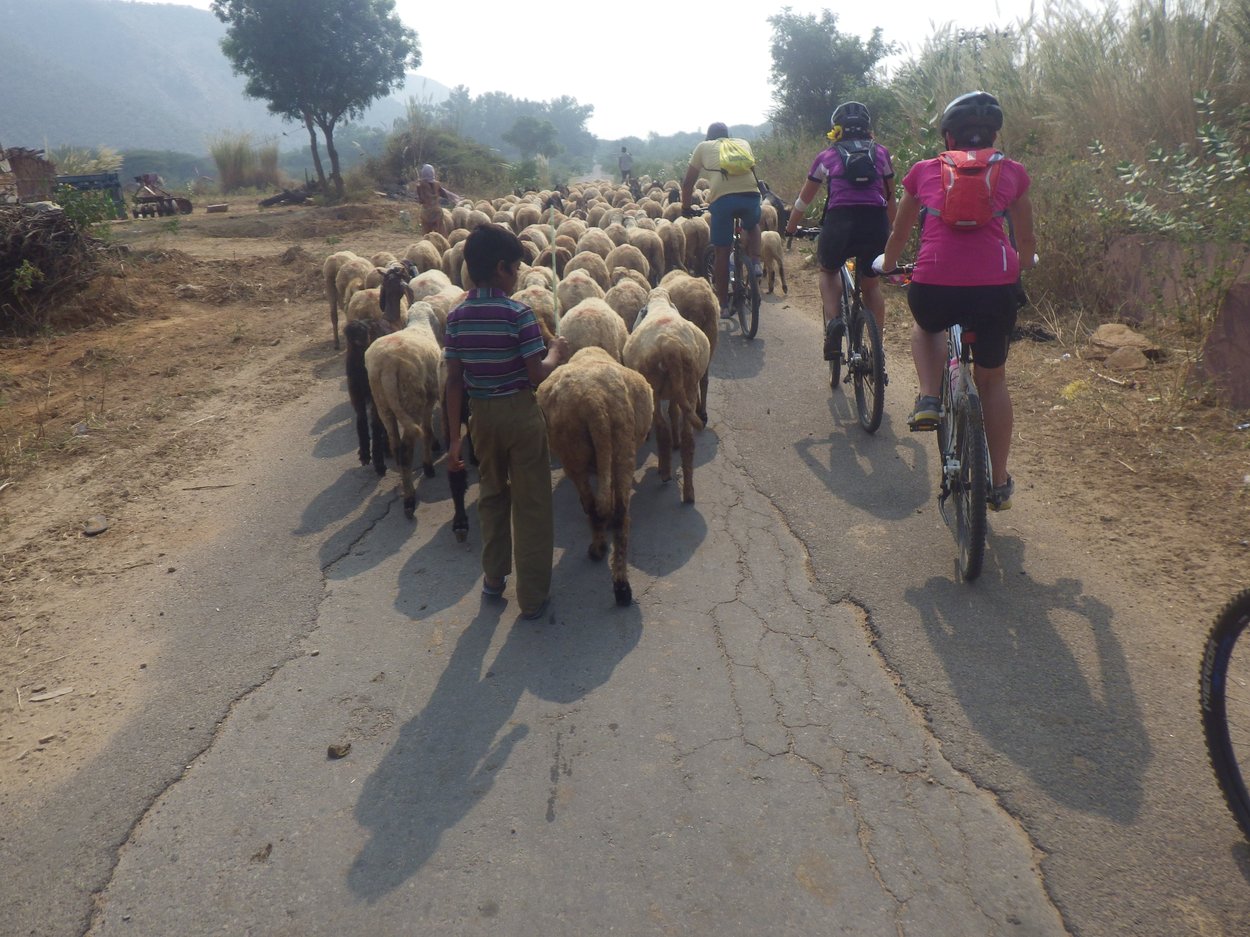 Cycle Rajasthan
Diversity that Enthralls: Asia's Rich Tapestry of Cultures and Traditions
Asia's cultures and traditions are incredibly diverse and fascinating. With over 48 countries and countless languages, the continent is a melting pot of ancient customs and modern innovations. Visit Angkor Wat in Cambodia, one of the world's largest religious monuments, or the Dalai Lama's abode in McLeod Ganj to witness the peaceful coexistence of Buddhism and Hinduism - Whatever your beliefs or interests, Asia offers a spiritual journey that will leave you enlightened and inspired. Find solace in the tranquil beauty of Bhutan's sacred kingdom, trekking through serene landscapes while immersing yourself in Bhutanese Buddhist traditions. Every country in Asia has its own unique history and cultural traditions, and immersing yourself in them will reveal the extraordinary stories that have shaped their civilizations.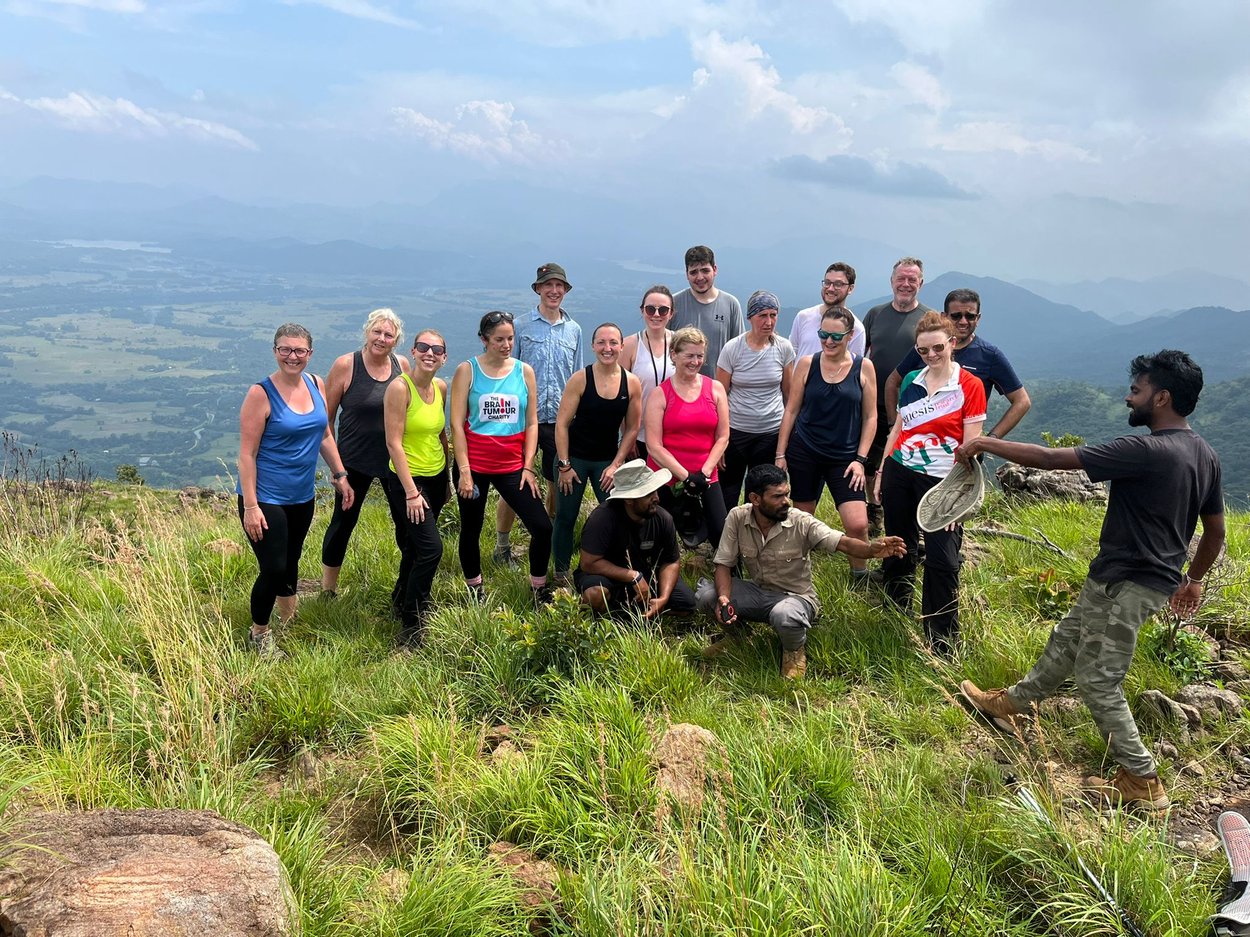 TRIP SPOTLIGHT: TREK SRI LANKA
Discover the unparalleled diversity of Sri Lanka, aptly named the Island of Serendipity, located in the heart of the Indian Ocean. Our remarkable trek takes us through the mesmerizing Central Highlands, a UNESCO World Heritage Site celebrated for its remarkable biodiversity. Follow off-the-beaten-path trails, delve into the tapestry of plantations and untamed forests that adorn the steep, emerald-green slopes, and witness the beauty of tumbling waterfalls. Within the Highlands lies the legendary Knuckles Mountain Range, aptly named for its resemblance to a clenched fist. Our journey reaches its peak at the awe-inspiring Knuckles Peak, standing tall at 1900m, where panoramic vistas will leave you in awe of nature's grandeur.
As you traverse this wondrous landscape, encounter isolated communities of local farmers and tea planters, offering a glimpse into their authentic everyday lives. While fellow trekkers may be scarce, mischievous monkeys and majestic eagles will accompany you along the way, creating unforgettable encounters that will stay etched in your memories.
Explore two of the most iconic wonders in a land adorned with UNESCO World Heritage Sites. Ascend the ancient rock fortress of Sigiriya, step back in time to a realm of awe-inspiring architecture, and take in the commanding panoramic views that stretch as far as the eye can see. The journey concludes at the tranquil Temple of the Tooth in Kandy, where the sacred relic holds profound spiritual significance. These extraordinary cultural encounters add depth and richness to your trekking adventure, revealing the essence of Sri Lanka's historical and spiritual heritage.
Prepare to be captivated by the warmth and friendliness of the Sri Lankan people, who welcome you with open arms to their slice of paradise. From the verdant rice paddies to the golden tropical beaches, Sri Lanka's allure is irresistible. Join us on this extraordinary trek and allow yourself to be immersed in the natural wonders, rich wildlife, and fascinating culture that make Sri Lanka an unforgettable destination. Once you experience the magic of this remarkable island, you'll understand why bidding farewell is the hardest part of the journey.
Explore Sri Lanka on two wheels: Cycle Sri Lanka.
Nature's Masterpieces: Jaw-Dropping Landscapes and Pristine Beauty
Get ready to be amazed by Asia's stunning natural wonders. From the majestic snow-capped peaks of the Himalayas to the lush tea plantations of Kerala, the continent boasts an incredible variety of landscapes. Roam through dense forests, cross crystal-clear mountain rivers, and witness breathtaking sunrises over Everest Base Camp. Nature lovers will discover endless adventure and serenity in Asia's diverse and abundant ecosystems.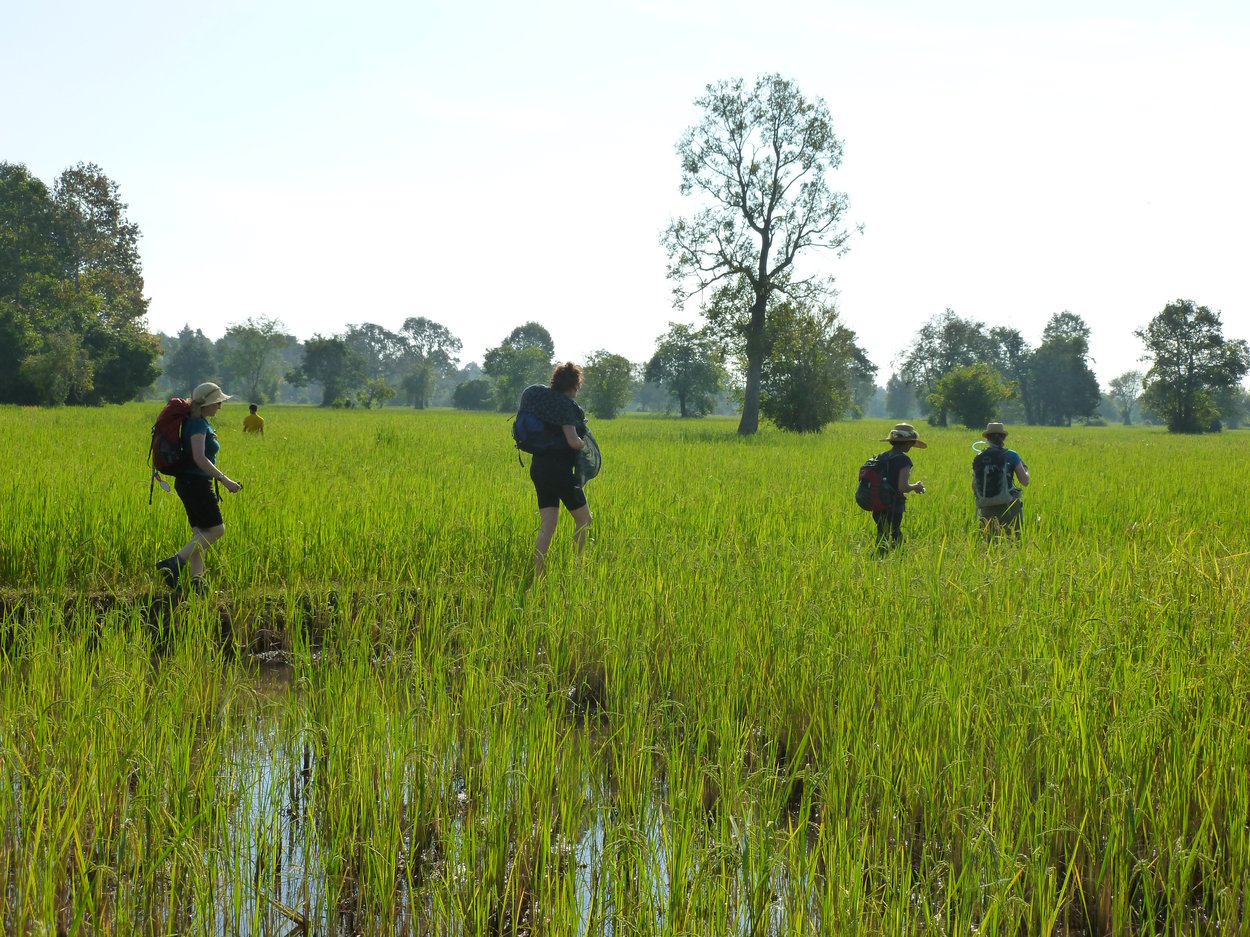 TRIP SPOTLIGHT: TREK TO ANGKOR WAT
Discover the enchanting land of Cambodia, nestled in the heart of old Indochina. This small country is steeped in history and adorned with vibrant landscapes, captivating us with emerald-green rice paddies, lush jungles adorned with temples and ruins, and quaint villages where stilted houses dot the countryside. Amidst this captivating tapestry, we witness the peaceful coexistence of Buddhist temples and French-style buildings in charming small towns.
Our exhilarating trek takes us off the well-trodden paths, unveiling the secrets of sacred Phnom Kulen. Rising majestically as the highest point for miles at 487m, this region holds not only a rich historical heritage but also breathtaking landscapes and a warm, welcoming culture. We immerse ourselves in the heart of Cambodia's rural life, spending nights in village homestays that offer a truly authentic glimpse into the local way of life. Through meaningful interactions, we forge connections and create lasting memories that go beyond the beaten tourist trails.
Prepare to embrace the challenges of the hot and dusty terrain, knowing that your efforts will be richly rewarded at the pinnacle of our journey. The grand finale awaits at Angkor Wat, one of South-East Asia's most iconic and awe-inspiring sights. Steeped in ancient mysteries and architectural marvels, this UNESCO World Heritage Site will leave us in awe of its intricate beauty and profound historical significance. As we explore its hallowed grounds, a sense of wonder and reverence washes over us, making every step of the challenging trek well worth it.
Prefer a pedal-powered adventure? Check out our Ho Chi Minh to Angkor Wat Cycle.
Culinary Delights: A Gastronomic Adventure Awaits
Asia's culinary scene is a treasure trove of flavours waiting to be discovered. Asia offers a food lover's paradise. Indulge in India's rich and spicy curries or the fragrant and delicate dishes of Vietnam. Every dish tells a story, and every bite is a revelation. Embark on a culinary exploration that will delight your senses and introduce you to the incredible flavours of the continent. Asia's gastronomy is a journey that will take you to new heights of culinary discovery.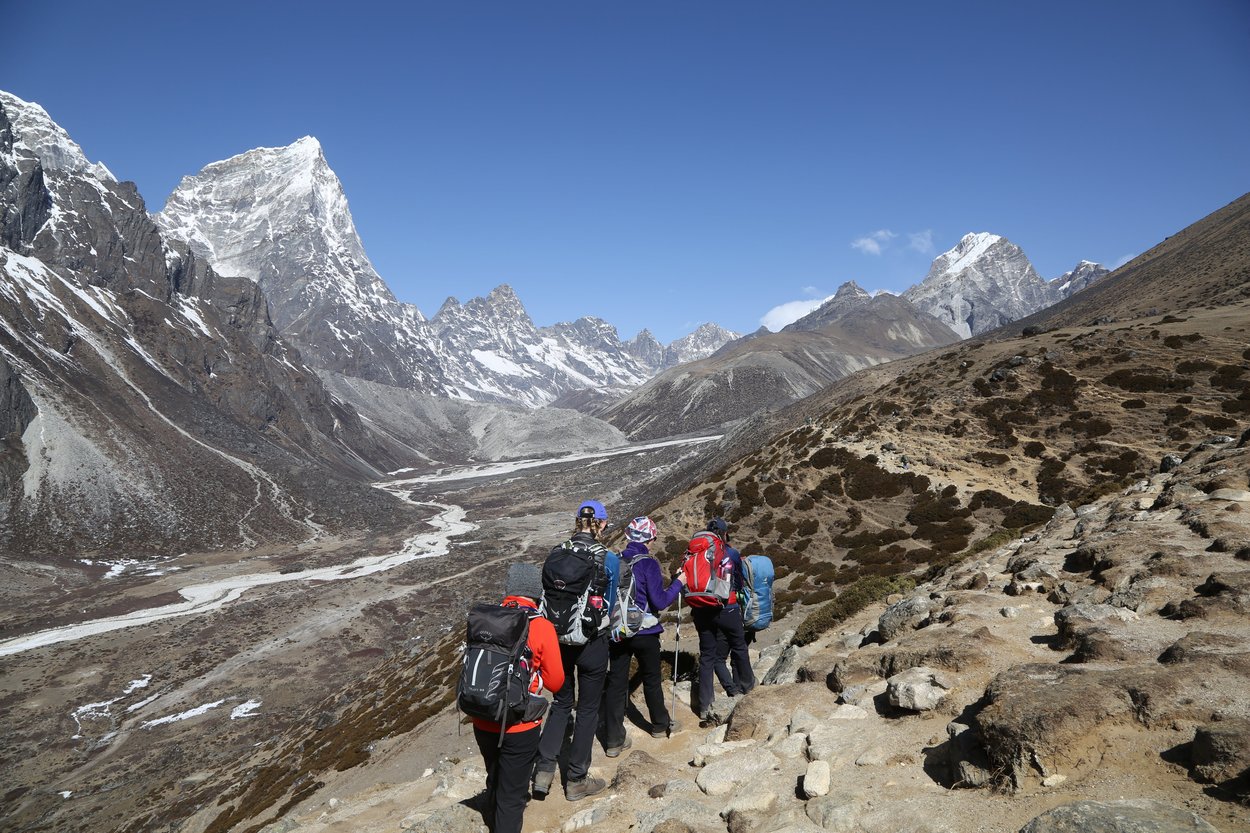 Trek to Everest Base Camp
So, are you ready to embark on an Asian adventure? Join us as we unlock the treasures of this extraordinary continent. You'll create memories that will last a lifetime and embark on a journey that will leave you forever changed.