Although 2024 may seem far away, time flies. And when it comes to planning a once-in-a-lifetime adventure of DA scale, you'll want plenty of time to get in gear. From perusing the kit list to deciding where to buy, never mind getting it out on the ground tried and tested during hours of crucial training. And that's just one part of the pre-challenge journey!
With that in mind, it's never too early to start planning. We've reserved our most iconic adventures for this blog, each capable of igniting excitement and inspiring dreams.
Our iconics are the ones you read and dream about, stars of many a bucket list and some of the most extreme or exotic experiences you'll have in your lifetime. These challenges can take huge amounts of planning and training, with some even having very limited capacity.
Without further ado, here are three of our most iconic challenges to consider for 2024:
Inca Trail to Machu Picchu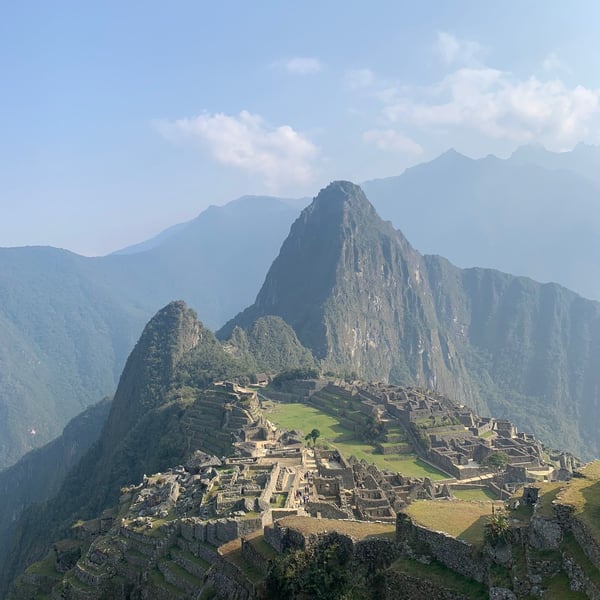 This journey is so popular that you'll need a permit to embark on it. But don't worry, we've got that covered (There are limited permits for each day of the trail, which travel operators can only buy). This leaves you to focus on the challenge of trekking the Incan-paved steps high into the cloud forest above. Navigating steep climbs and dramatic drops and contending with the added altitude factor is a daunting challenge. But, once you reach the Sun Gate and enter the mesmerizing Incan city in the clouds, you'll see why the tough trek is worth it.
Opening up to reveal a wider city of ancient ruins, masked with mystery and intrigue, Machu Picchu offers a precious glimpse into the Incan life and legend of thousands of years ago. You can explore the Temple of the Sun, the Royal Tomb, and the Intihuatana stone, where the Incas performed their religious ceremonies. The stunning views of the surrounding mountains and valleys are simply awe-inspiring, making it easy to understand why Machu Picchu is considered one of the Seven Wonders of the World.
---
London to Paris Cycle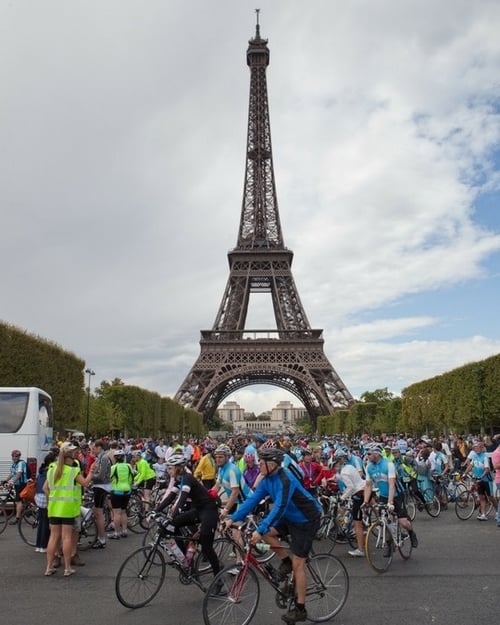 Riding from London to Paris is one of the ultimate euro-cycles, with its iconic stature born from many elite riders completing this mighty route as part of the Tour de France. Our July ride even allows you to catch the action of the Tour from the heart of it. This prestigious ride is on many cycling fanatics' bucket lists, and rightly so. Long days in the saddle and more than a few climbs test your stamina and determination as you make tracks through the picturesque countryside towards the cobbled streets of Paris.
But this one isn't just for the experts; it's a great challenge for novice cyclists too! We provide a well-planned and fully supported route, allowing new riders to improve their skills, all while enjoying the beautiful scenery. The opportunity to ride with a group makes it a fun and social experience, which will inevitably motivate you during the tougher miles.
If you're up for the challenge, this ride is definitely worth adding to your bucket list. The journey from London to Paris is a true adventure, filled with unforgettable experiences, classic scenery, and the satisfaction of achieving a legendary cycling challenge.
Trek Kilimanjaro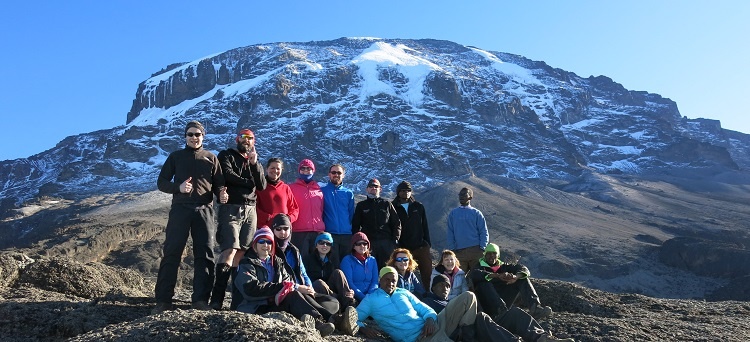 Trekking Africa's highest mountain is no easy feat, and this challenge is designed to test you in more ways than one. From the factor of increasing altitude, as you trek to the 5896m summit to hiking through micro-climates and across varying terrain, this adventure offers new and exhausting challenges with each turn. It's relentless. But for every tough mountain climb, a magnificent view awaits, and this is no exception.
One of the most memorable aspects of this journey is the incredible support network you'll have around you. The local porters and guides are not only experienced and knowledgeable, but they're also incredibly friendly and encouraging. Their infectious laughter and uplifting songs will keep you motivated and energised during the toughest moments of the climb, and you'll be hard-pushed not to join in with your last musters of energy.

As you progress, you'll find that your fellow trekkers become more than just companions. They become your support system, your cheerleaders, and your friends for life. Together, you'll face the formidable challenges of the mountain and emerge with a huge sense of accomplishment. Mount Kilimanjaro is sure to leave a lasting impression on you.
---
Feeling inspired, or maybe you've got itchy feet? This is your wake-up call, a sign from the universe. Your bucket list adventure is just a few clicks away – give us a call to chat through our challenges or delve into our challenge pages to get more of the lowdown on these iconic destinations.