Are you in the run-up to an awesome challenge with Discover Adventure?
Firstly, you've made the great choice of joining us on an adventure - you're in for an epic ride. You're sure to go through a mixture of emotions as your journey, from booking to conquering your challenge, begins. Don't sweat it, we've got tons of resources and opportunities to help you and make sure you're fully prepared for the challenge ahead.
From the DA team sending you useful information and guides to helpful blogs being posted regularly on our site, and of course, our fantastic training weekends for both trekking or cycling that are available to book for 2019.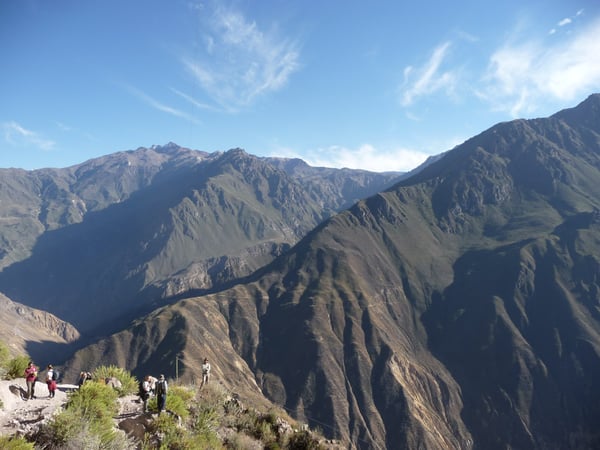 Wanting to make sure you get the most out of your adventure is the very reason these training weekends began and what our training weekends aim to achieve. Preparing you in many different aspects so that when it comes to the real deal, you'll know the tips and tricks, the right way to use relevant equipment and training styles, and will have familiarised yourself within a similar situation that you'll be placed in on your challenge.
What's more, the training weekends are experiences in themselves. We're sure you'll have a right laugh and come away with fond memories, as well as feeling prepared to tackle the adventure that lies ahead.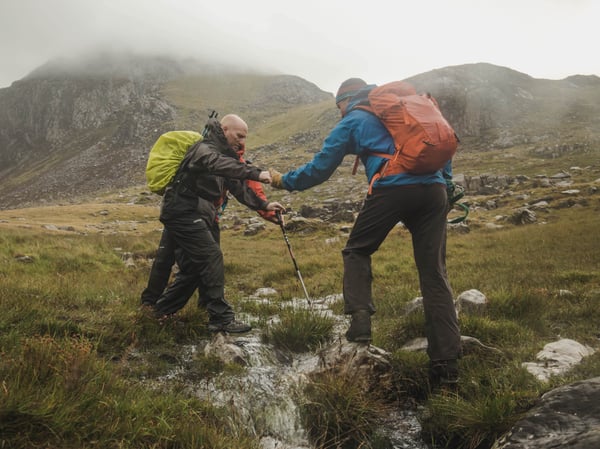 Taken on our Snowdonia Training Weekend
Cycle Training Weekends
Our Cycle Weekend takes place in Salisbury, clocking up around 100 miles on terrain that ranges from flat open roads to challenging climbs and descents. And riding with some of the support team that venture out on our trips, and even meeting other participants to get a taste of what lies ahead.
Available to book for April or July 2019
Trek Training Weekends
If you've signed up for our trek training weekend, then you'll be heading to Snowdonia National Park in North Wales. Following the ascent to the summit of Snowdon, weather permitting, and exploring the Ogwen Valley and trekking through Glyder range of mountains. This trek will cover a truly beautiful landscape and offer challenging terrain and gradient that is useful to experience ahead of your challenge.
Available to book for March, May or August 2019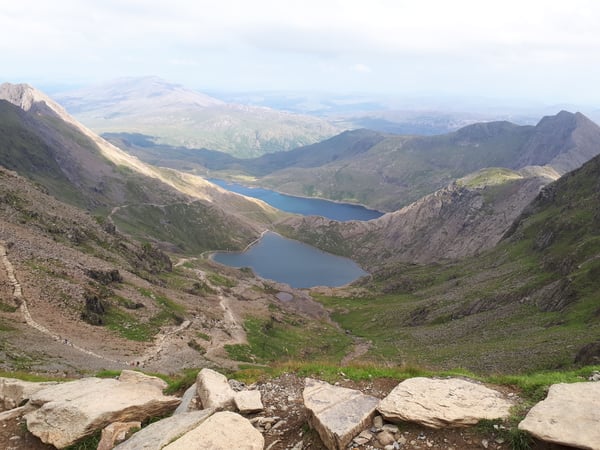 What are the benefits of a training weekend?
Find out how you can benefit from our fantastic cycling and trekking training weekends!
Gauge Your Fitness and Progress
If you're fitting in training around work and home commitments, it can be difficult to gauge just where you're at in terms of challenge fitness. Even if you're following the training plan you received when you booked your challenge, it's a good idea to know where your strengths and weaknesses are so you can target-train for peak fitness for your cycle challenge. The tougher the challenge, the more we recommend a dedicated training weekend.
Caroline, a DA trip leader; "The more prepared you are, the more you will be able to enjoy the trip. There will be plenty of challenges for you, don't let the fitness be one of them!"
Boost Your Confidence
Our challenges are designed to be tough - even more reason for people to fund-raise your efforts - but that's why we make sure our training weekends are tough too. We know from experience that being under-prepared can have a negative impact on your trip, so we use the training weekends to boost your confidence in your abilities and give you the mindset to succeed when it comes to conquering one of our incredible challenges. Our trip leaders are friendly, knowledgeable and prepared for everything, and they'll respect everyone's limits, so you all get the maximum value out of your training weekend.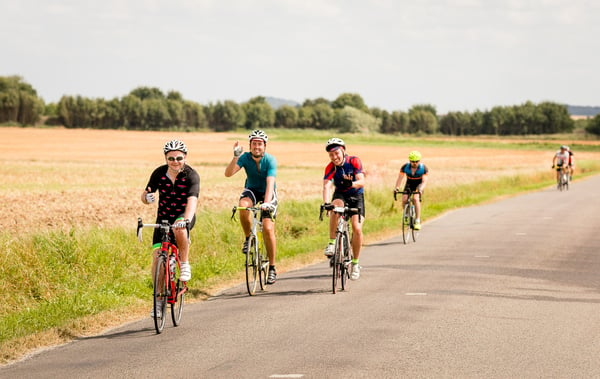 Taken on our London to Paris Cycle
Improve Your Skills
Our fundraising cycle challenges are designed to push your limits in a positive way. That's why our trek and cycle training weekends have a good balance of easier and tougher terrain and why we focus on developing skills, such as climbing and descending and good bike handling on our cycle weekends. Our experienced leaders will be with you every step of the way during training and on your challenge, helping you to hone your skills and really get the best out of your training, with tips on how you can continue to improve. The more confident you are in your abilities, the more you'll get out of your challenge and the more you'll want to come back for more!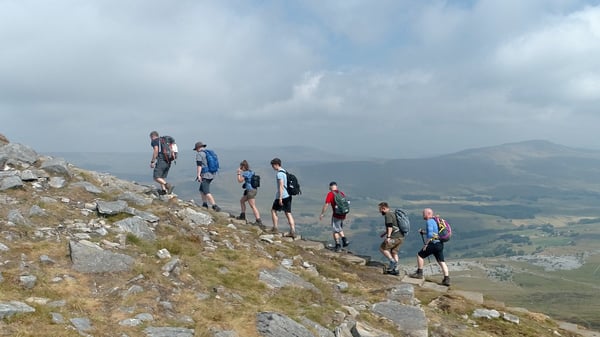 Taken on our Yorkshire Three Peaks Weekend
Ride Through Beautiful Landscape
Whether you've chosen to take on the twists and climbs of the Stelvio cycle or to trek your way to the iconic Everest Base Camp, you'll be surrounded by incredible scenery and see the real beauty of the countries we visit. We like to replicate that in our training weekends and let you get the feel of riding within a group through lovely unspoiled countryside or trekking as a team over mountainous landscape. We also try to choose terrain that will give you a taste of the challenges to come, so expect and revel in the challenge ahead!
Check out the video from our latest Snowdonia Training Weekend!
Enjoy Great Food and Camaraderie
We choose the hotels and camps for our training weekends with care, so along with the benefits of great training, you'll enjoy tasty food and good company as well!
Get your Discover Adventure training weekend booked!
Feeling inspired to get in gear for your upcoming adventure? Get in touch with the DA team and get your name down for a training weekend!
Did you know that if you book your training weekend at the same time as you book your challenge, you'll get it at the special price of only £170!