Maybe you're a long-standing DA fan with a plethora of adventures under your belt or perhaps this is the first you've heard of us and you're feeling intrigued. Everyone deserves an adventure and we love to inspire people to take the first steps towards a life-changing, bucket list experience and provide the ultimate challenge!
25 years of Discover adventure
This year, Discover Adventure are celebrating 25 years of awesome adventures. We've come a long way from the idea that first sprung in the head of life-long adventurer, Jonathan Bryan, our managing director and the founder of DA.
Great wall of china
To celebrate our 25th year of business, we are offering one lucky individual a free place on our much-loved Great Wall of China Trek!
So, whether you're new to adventure travel and you've only just found out about us; or perhaps you're a keen-traveller eager to set your sights on another incredible destination, it could be YOU heading off on this iconic Asian trek.
What's more, along with your place on the Great Wall of China, you'll also win a £100 Cotswold voucher and a stash of cool DA goodies!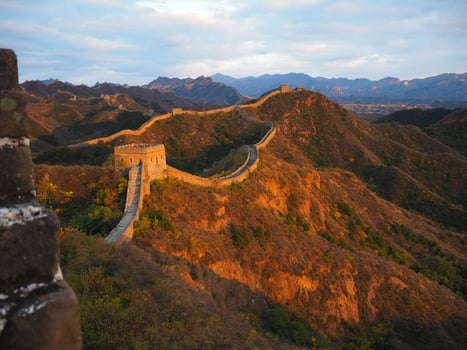 Wondering how you can enter this impressive competition?
Don't sweat it, you simply need to ask your friends and family- (and anyone you meet, if you're really keen) to nominate you for this trip of a lifetime on our Facebook page. Maybe you've got someone in mind that would LOVE the opportunity to step up to this challenge, so go ahead and nominate them to win too! Spread the word, return the favour, and stack up the odds to be in with the chance of winning this spectacular prize. Just follow the link below to reach the Facebook post in question!

For an extra entry, you can head over to our Instagram and nominate someone on our giveaway-post. Don't forget to give us a follow while you're there, we've got plenty of epic and inspiring action shots you'll want to feast your eyes on!

Thanks for joining us in celebrating our 25 years of adventure. Here's to many more!