---
DA Challenger Gina tells us about her motivations for trekking the Great Wall for Alzheimer's Research UK.
"Last year I had the incredible experience of trekking the Great Wall of China all, in aid of a cause close to my heart, Alzheimer's Research UK with Discover Adventure. It's seems hard to believe just 9 months ago I was sat in my friends garden talking of my aspirations and she said "go for it." Thanks to Teresa for that ....
From start to finish it has been inspirational in so many ways.
To give you a taster of Gina's experience, watch the video from her challenge below.
---
Watch the video from Gina's China Challenge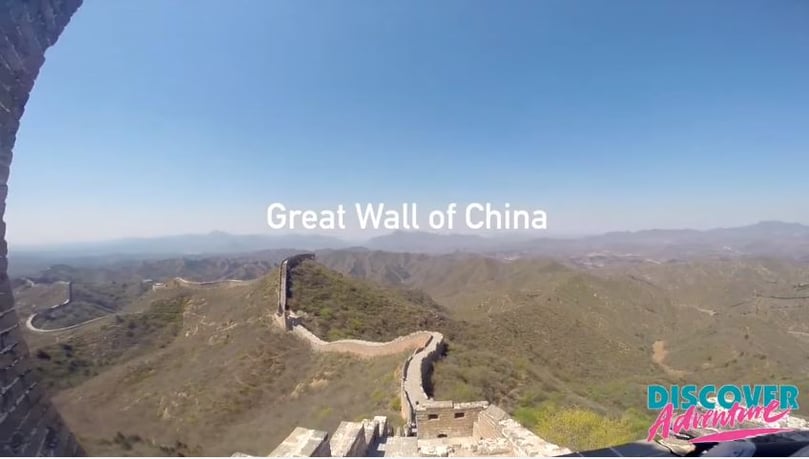 ---
"I am passionate about raising dementia awareness in my community and as a Volunteer Dementia Friends Champion and Project Lead of the Exeter Dementia Action Alliance I feel privileged to have taken part in this enriching experience.
I deliberately chose the self-pay option and set a target of £500 for my fundraising as I didn't want to set my sights too high. With the support of one of my local health centres, who were inspired by a dementia information session I delivered last year, whom asked to support my cause. We managed to raise £2,500 in total, which included 40 of us taking part in a sponsored 20 mile cycle! It just goes to show how team spirit and collaboration makes all the difference. I couldn't have done it without them.
I am attempting to ground myself after a fantastic trek affording views you can only imagine in your dreams. The sheer vertical drops and inclines of never ending steps all added to an experience of a lifetime. Not to mention the richness of local cultural, mountain village accommodation, copious amounts of Chinese cuisine and a group of 27 like minded individuals all raising funds for their selected charities.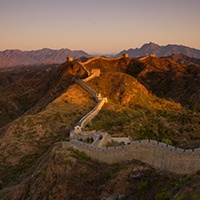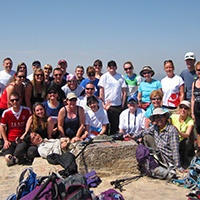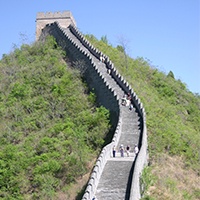 Just before I left for China I was fortunate to hear of my success acquiring a dementia related scholarship I had applied for. This has given me the opportunity to come back armed with resources to share in my community and to continiue raising awareness for Alzheimer's Research UK.
My favourite quote by Gandhi as always "be the change you want to see in the world" . Life is short, so follow your dreams and consider helping others by doing so!
---
To find out more about our Great Wall of China Challenge take a look here.
If you'd like to know more about fundraising forAlzheimer's Research UK, take a look here