After much demand, we've got the answer to your Christmas shopping-rush and made giving that special gift a whole lot easier. So, what are you waiting for?
Give the gift that goes the extra mile, quite literally, and send your fellow adventurer cycling 1000 miles across country on our epic LEJOG challenge or flying hundreds of miles to trek through rain forest and swim in waterfalls.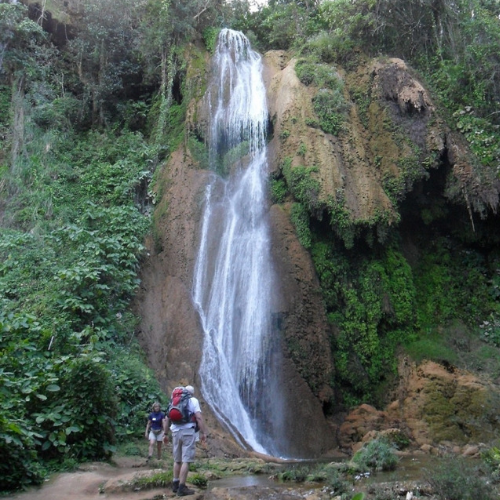 Christmas is coming...and so is the adventure
Stumped on what to get your loved one or maybe you're looking for something to really rock someone's world? Give the gift of a once in a lifetime adventure and get a Discover Adventure gift voucher of whatever amount you wish. From a £5 Secret Santa gift, £50 to get your favourite adventurer a DA kit bag or £500 for that extra lucky individual itching to see the world, the sky's limit! Just let us know how much you would like to gift and send across a message, we'll do the rest...
What your gift voucher can buy!
Here's a few ideas of what the lucky recipient may get with their voucher...
Kit Bag - £42

Marathon Walk - £69

Registration fee for Great Wall of China - £299

Registration fee for Machu Picchu - £449

Sahara Mini Adventure

[Full Payment Option]

- £974

Berber Trails, Morocco

[Full Payment Option]

- £949

Croatia Mountain Trek

[Full Payment Option]

- £1099

Pyrenees Freedom Trail

[Full Payment Option]

- £1399
Or maybe your fellow adventurer will opt for a once in a lifetime experience trekking to Everest Base Camp or reaching the top of Mount Kilimanjaro!
Your gift can go towards or cover the cost of a whole choice of challenges and adventure kit, you can leave that to them to decide. But your gift voucher can be the first step that leads them on an incredible journey!