Think back to January. Did you make a resolution to get fit, do more good or achieve something that pushes you out of your comfort zone? If you haven't yet ticked off any of your resolutions, or perhaps you're looking for an event to work towards whilst completing your goals, we've got your solution!
Introducing the Marathon Walk London
Let us tell you about the Marathon Walk challenge and what the experience involves. We're sure once you hear what it's about, you'll want to get involved too.
The Marathon Walk London happens every September and you can choose to do the full route that totals just over 26 miles, or you can do the half marathon.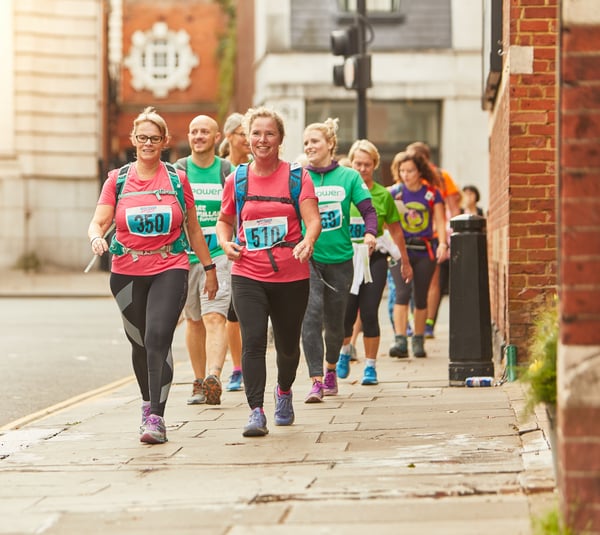 We meet bright and early near Borough Market for an invigorating warm-up and briefing before setting off on the adventure around London. Making your way along the Thames and crossing the Tower Bridge, there will be lots to take in. Passing the majestic Bank of England on the way to King's Cross and reaching the tranquil Regent's Park, a splash of lush green in this urban-based trek. This is where the routes split! Half-marathon trekkers will head off to Leicester Square, whilst those conquering the full 26.2 miles around London will venture on to Marylebone and Paddington Stations.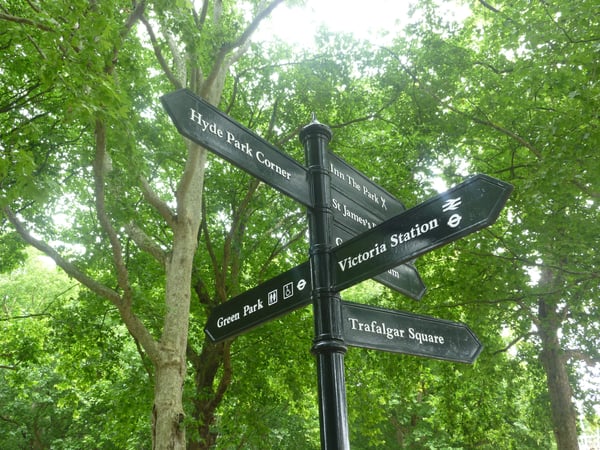 Circling Hyde Park, glimpse through the tall trees that line the pretty paths weaving through the park and make your way through the heart of the city. Resisting the urge to pop inside, we pass the Natural History Museum, and curve round to head back to Buckingham Palace, have a quick check to see if Queenie is in! We pace over the Thames once more, during this leg of the Walk, you can expect to see iconic landmarks including the London Eye, Houses of Parliament and Trafalgar Square - ticking the tourist hot spots off the checklist.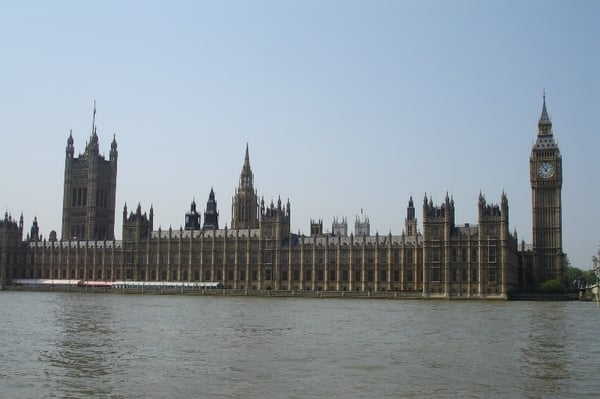 Shimmy down the Strand and both routes reunite to pass St Paul's Cathedral, Temple Gardens, the Millennium Bridge and Shakespeare's Globe Theatre. Wowed by showstopping views, we carry on to the finish line at buzzing Borough Market - where it all began.
Whilst we see the well-loved sights of the city, we also capture hidden city gems along the way, that you'd otherwise miss. Sure to make new friends along the way, you'll come away with sore feet, a huge sense of achievement and a big smile at the end of it!
The trek around London is suspected to take anything between 8 to 12 hours depending on fitness levels and the amount of training that has taken place beforehand. We recommend a sufficient amount of training is undertaken ahead of the challenge.
The challenge is accessible for all and suitable for many different levels of fitness, but it's called a challenge for a reason. Be prepared for an endurance event that requires good stamina and fitness.
Plus, the fitter and more prepared you are, the more likely you are to enjoy every step of the challenge. What's more, it's a great excuse to get going on your resolutions, whether that is increasing your fitness level, getting in shape or just getting outdoors more.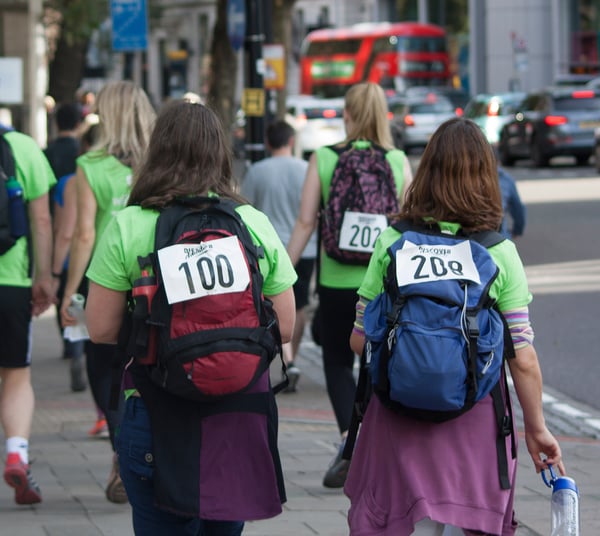 Taking place in September, it's best to come well prepared for all weather conditions. After all, English weather is known to be temperamental at best. We send out a recommended kit list to help you know what to pack, and you can also visit the link below to check out our challenge information for handy tips and answers to FAQ's to help you prepare.
Like on every single one of our events, we have a dedicated and experienced teams of Discover Adventure leaders, support crew, and doctors all on hand to help out in any given situation. Meaning, rest assured, you're in safe hands when trekking your way through the big, beautiful city of London.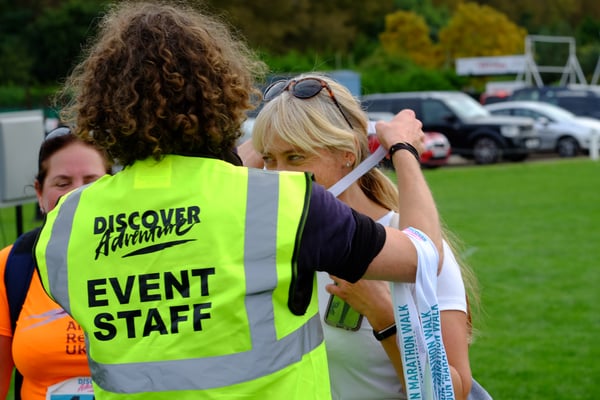 Marathon Walk London 2018
This year, we have a funky movie theme to make the event even more exciting!
Our 26.2-mile route takes us past 26 iconic film locations, great motivation for every mile of the walk. Passing film sets from classics you'll be sure to love, from the beloved Bridget Jones's Diary to the nation's favourite wizard, Harry Potter. Keep your eyes peeled for backgrounds from James Bond, Love Actually and The Italian Job, to name a few! You'll be envisaging the red carpet as you trek through London with your favourite movies on your mind. Oo la la!
Check out what previous participants have to say about the challenge
Don't just take it from us, hear what previous participants have to say about our exciting city challenge!
"The whole day was so well organised - the route and directions, the timings, the care and support, and especially the snacks!" - Carolyn
"DA's organisational skills are awesome, the staff are friendly, supportive and knowledgeable" - Morgana
"The route through London was extraordinary, with so much to take in and enjoy, and the catering was excellent. All in all a thoroughly enjoyable experience whilst raising money for charity." - Rebecca
"This is a superb event with knowledgeable, encouraging, staff who go the extra mile. It is equally as suitable for the first time Marathon walker as for those of us who have done more than a few. A great event and getting better each year!!" - Jill
"A truly inspiring day and the event was organised brilliantly!" - Simon
Hopefully, you're as blown away from the comments as we were!
Lots of happy participants make running events like these all so worth it, especially knowing that everybody has got so much out of their experience from completing their goals to making new friends and having a fantastic day out raising money for worthwhile charities.
Challenge accepted! Sign me up
If you think this challenge is right up your street, head over to the link below and find out how you can be part of the next Marathon Walk London, raising money for a great cause and achieving something amazing at the same time. Result!
There are still spaces on our Marathon Walk this September 22nd, so get signed up now and begin training for your trek.
The challenge costs £69, or £29 if you take the fundraising option and aim to raise at least £80 for your chosen charity. A half marathon option is also available, but nothing quite beats the sense of achievement of covering the entire 26.2-mile route!
Good luck to everyone getting all involved!