We know that our DA Family is made up of some fantastic people. You challenge yourselves all the time and push your limits, all for the benefit of others, charities, causes and ultimately yourself. We will never cease to be impressed by you! Yesterday was no exception, and we wanted to show off about some awesome members of the DA Family...
Yesterday should have been Marathon Day. People had been training very hard, either for the first time or for the 21st time, for an event that truly tests every participant. And most importantly raises an incredible amount of money for thousands of charities. Under the current circumstances, the event couldn't go ahead. However, instead of being down and disappointed, everyone pulled together to help save the UK's charities. We spotted a few of our DA Family doing what they could to challenge themselves and ultimately Live the Adventure, even in lockdown!

Meet Stephanie: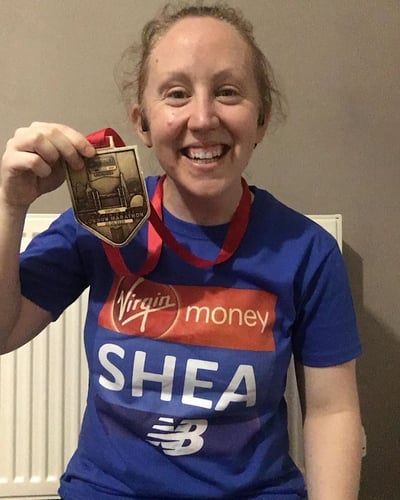 Steph is an Advanced Nurse Practitioner in the Emergency Department at Northampton General Hospital. Since 2009, she has tackled 10 challenges with us; from Everest Base Camp to London to Paris, and LEJOG to The Great Wall of China. Steph is unstoppable and a true beacon of positivity. We think she's utterly brilliant and sums up everything Discover Adventure stands for.

Yesterday, she was supposed to be running her 4th London Marathon. Despite the event being postponed until later this year, Stephanie had every intention of running the Marathon on the 26th April. So, staying home and choosing to run the Marathon on a treadmill, she has been raising money for the Emergency Department that she proudly works in. We'll let Steph tell you more...

Hi Steph! Congratulations on completing your treadmill Marathon. What was it that made you want to tackle this challenge today, despite the real event being cancelled?

For the past 6 months, I have been training for this day and looking forward to completing my 4th London marathon. It's like no other marathon I have ever done and my first-ever ballot place. When the lockdown happened, I continued to train but changed to my treadmill to do the mileage. It kept me motivated outside of work to follow a plan and stay fit/healthy. Although the furthest I had run on the treadmill was a half marathon as I was worried about the machine overheating! About 10 days before I decided that I would still like to run the race and felt it would be nice to do it in memory of all those affected and lost. When I mentioned it to my gym friends, they wanted to sponsor me, and the idea grew from there.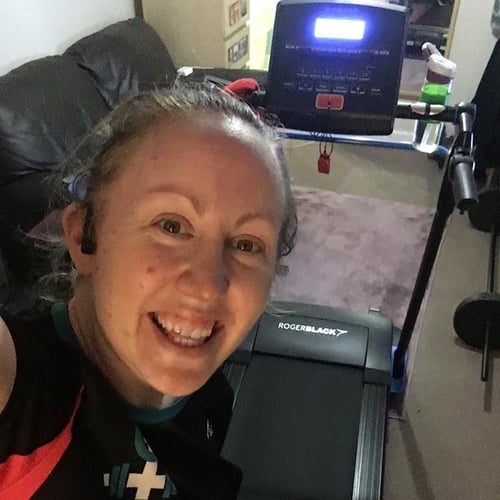 That's dedication! You'd set yourself a fundraising target of £200, and you've completely smashed that and raised £2,355 and counting! This is for the Emergency Department that you work in at Northampton General Hospital. You know first hand what this money will help with, can you tell us a little bit about that?

The money raised will be used to buy the necessary equipment and resources for the Emergency department. It will also be used to support the mental well-being of our staff and assist those affected by COVID-19. As a senior team, we are looking at how best to use the money. But honestly, I didn't expect to raise this amount of money! It is truly incredible and will really make a difference in the care we provide.

I think we all agree that it is a very worthwhile cause - well done!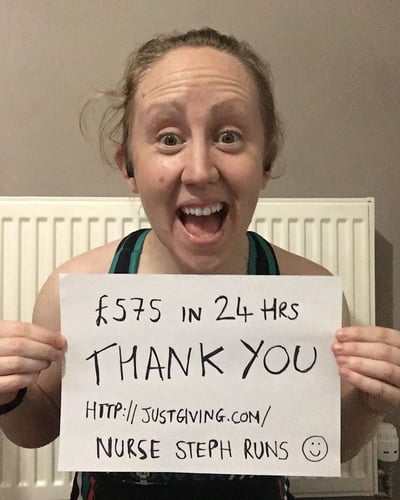 I think lots of people will be wondering how you've found the time to train with your potentially very stressful job. You're working truly in the thick of things at the moment. How did you find the motivation to continue to train and ultimately complete the challenge?

Training with a full-time job is my normality. The difference is now that I can't go to the gym that I love or do the races that I have signed up for. But thankfully I can do both virtually and in the safety of my own home. I've always had a goal to work towards or a signed up to a race. Its great motivation when you know you have to see a challenge through and an incentive to do the training. For me, it also helps keep me fit but most importantly helps me destress from work. Spending an hour switching off from the world, listening to upbeat music and exercising until you are sweaty/breathless is the best feeling.

You're right! You always feel better after getting up and getting moving. We know it can be tough for people to find the motivation, and the current circumstances aren't helping that. We're sure you'll inspire people!

We're so proud to have you, and many other vital workers, as a part of the DA Family. How have things changed for you and your colleagues at work as a result of the virus?

The NHS is used to dealing with enormous pressure, but no one knows what the next few weeks to months will hold. Whatever it does, I will be proudly there working on the frontline with my colleagues to care for people. Working in A&E, I would urge people to come if they are unwell, we are still here to treat everything and provide a safe service. I worry about my colleagues and the mental toll this will take as lockdown has affected everyone's coping strategies. For me, I like to find the positive in everyday whether that is learning something new or calling friends! We need positivity and happiness more than ever.

We couldn't have said it better ourselves - thank you, Steph!

You've tackled 10 DA challenges over the years and thrown in a training weekend or two too. You've said you always have something to aim for; a challenge, event or race. What motivates you to take on these challenges?

Every day I am reminded in my job that life is too short and tragic things can happen to good people. It has always taught me to seize the day and do the things that make you happy now. When I qualified as a nurse (aged 21) I promised myself that I would stand by my motto 'make everyday count'. So every year since I have made sure I signed up for a big challenge and sometimes more than one! Whether that's climbing a mountain or running a marathon. It's so important to have a goal to work towards to keep myself motivated when life is tough, or work is stressful. And something to look forward to. I love talking about those incredible moments and the inspiring people I met along the way. Many on some amazing DA trips.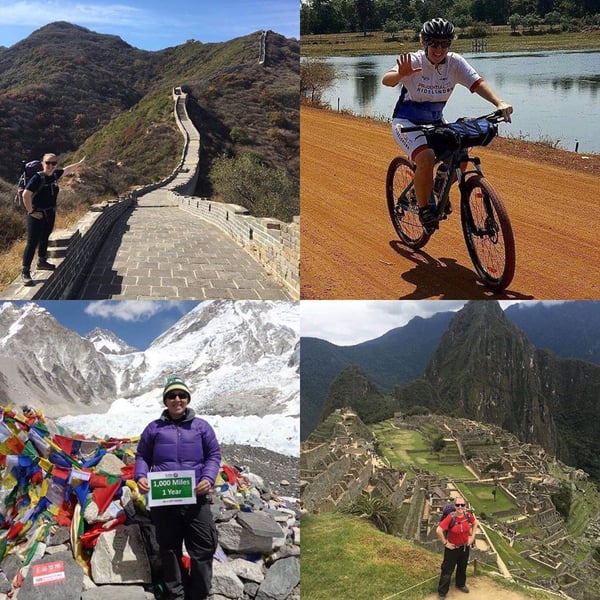 What a motto - we love it! We've loved having you on every single one of our challenges and always can't wait to see which one you tackle next. I suppose that brings us to our final and most famous question; What's next?!

That is the famous question I get asked most days! For now, it's a difficult one to answer, but I do have a few places I still want to travel with the Trek to Ancient Petra on the top of my list. But in the meantime, I will settle with some virtual challenges and continuing to 'make everyday count'!

Amazing! Thank you so much, Stephanie and a huge congratulations on yesterday's Marathon!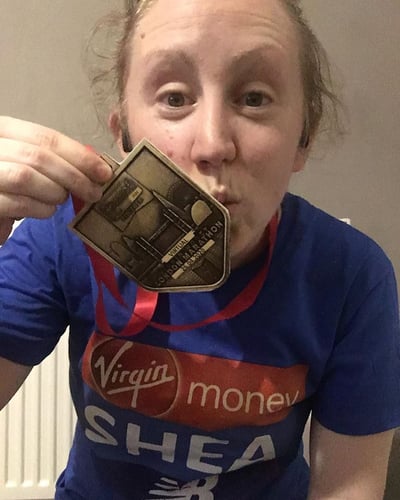 If you'd like to support Steph and her very, very worthwhile cause, click the link below.

We'll have part two ready for you tomorrow as you meet more of our amazing DA Family who are living the adventure, despite the current circumstances.

Lastly, we know that it isn't as simple as jumping out of bed every day and tackling a new challenge head-on. We're all having up and down days, and we know that your biggest mountain to climb on the bad days might just be getting out of bed. We want to encourage you to think positive and try your best to get up, get moving and get outside if you can. However, if today doesn't work there is always tomorrow.

If you're struggling, we want to share some links with advice to help you. These are below.
Remember, keep dreaming the adventure!