Following on from Steph's amazing Marathon story yesterday; the next part in our DA Family Spotlight series shines a light on Helen - who many of you will know as our very own Doctor Helen!
Helen decided to run 26 miles for Alzhiemer's Society as a part of the 2.6 challenge. She tackled this marathon distance in Sunday's scorching heat, and we caught up with her to find out what motivated her to take on the task.

Hi Helen! We hope you're feeling ok after a restful night's sleep?
I've only just got up, and my legs are feeling reasonably okay! Now for coffee...

Well deserved we think! Tell us about what inspired you to take on the 2.6 challenge.

I decided to tackle the 2.6 challenge when I became aware that charities are really struggling this year, and a friend was going to do a 26-mile walk for Action against Hunger. Having worked with DA for so many years now, I get to see how vital the work of charities is and I wanted to support the industry. I decided as a runner, I should probably do the 26 miles as a run.

You're right! Charities really need our support more than ever right now. So, what was your plan?

One of my training runs, especially during these times when we have to stay local is 3.3 miles 'around the block'. Working out the maths, eight 'round the block' runs makes a marathon, so that's what I decided to do! I felt I hadn't done enough training to simply run it all in one go, but over eight hours, I thought it would be achievable.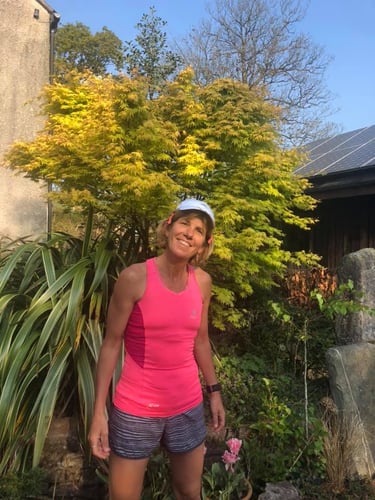 Sounds like a great plan. Needless to say, we know you kept to all the right social distancing practices while out on your runs!

Yes, absolutely. Working as a GP, I know how important it is that we stick to the rules and guidelines set out by the government. The only exception was that I was running multiple times around the block, but I think that can be excused for the cause! I was safe and socially distancing the whole time - probably clocked up a few more miles as a result!
And you did it! Which is amazing. It was pretty hot on Sunday, how did you celebrate?
I was pretty tired! I had also worked a night shift the day before so I was really feeling it by the end of the day. I did manage to squeeze in a celebratory Mojito before I fell asleep!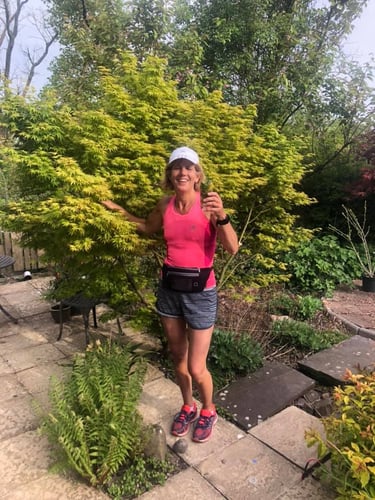 Tell us about the cause you settled on for your fundraising?

I wanted to raise money for Alzheimer's Society, it's a charity close to my heart as Mum suffered from this cruel illness. And at work, I see the terrible impact it has on families.

You set a target of £300 initially but you've blown that away! You've raised almost £1,200, and this seems to be going up all the time - amazing!

Yes! I'm really chuffed. I wasn't expecting that my challenge would get so much support! So many people are doing what they can themselves and the financial impact this has all had on the country isn't easy. I'm really grateful, and I know it will go towards some fantastic work at Alzhiemer's Society.

You're one of many key workers as a part of the DA Family. Working in the health and medical industry, you must have been impacted in your job as a result of COVID-19. Can you tell us a little bit about this?

I'm currently working as a GP in out of hours service. We are used to having to speak to lots of patients over the phone, and the coronavirus pandemic has made this more important. Trying to make sure you advise patients appropriately and don't miss sick people is difficult and often quite stressful when we can't see them.

Work at times is strangely quiet, patients really don't want to attend hospital. My concern is that patients are staying at home with treatable illnesses, or even heart attacks and strokes! This could mean we are storing up a lot of problems for the future. So I'd say please seek help if you feel like you need it - that's what we are here for!

You would have been geared up for a pretty busy Spring/Summer season with DA trips, and I know you're missing the travel and adventures as much as all of us!

I am! I really can't wait for things to get back to "normal" whatever that might look like. However, I feel fortunate that unlike a lot of people, particularly my friends within DA, I am still able to work. Although I know a lot of them, being the resourceful bunch they are, have taken up other temporary jobs. We've now got Team DA as postmen, delivery drivers, supermarket staff and lots are helping out in the voluntary sector. So I'm thinking of all of them too!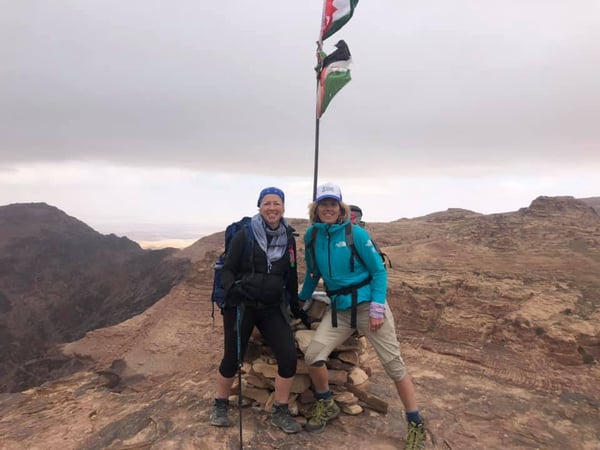 We're sure we'll all be back together soon enough bracing for early starts, late finishes and equipped with our famous orange arrows! What are you hoping will be your first DA challenge as Doc when this is all over?

Hopefully cycling in France with Jersey Macmillan and then our end to end cycle through Portugal in October. Keeping everything crossed and cannot wait to see our participants out on an adventure in the future!

Thank you, Helen! A huge congratulations on this marathon challenge too.

If you would like to say a huge well done to Helen, please do so by donating at the link below.
As we said above, charities really do need your support more now than ever. If you can, please give what you can. Perhaps you could tackle your own 2.6 challenge to save the UK's Charities? Or maybe book onto a bigger challenge in the future and commit to fundraise for a fantastic cause. Whatever you choose to do; Know no limits and live the adventure!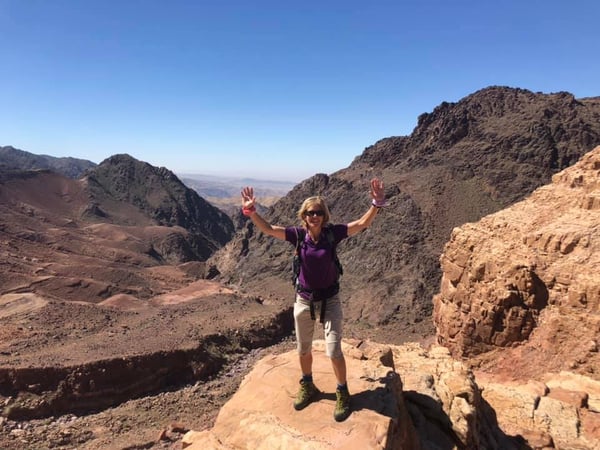 Discover Adventure will be with you every step of the way!