So you're interested in walking a marathon?
Sounds like a walk in the park?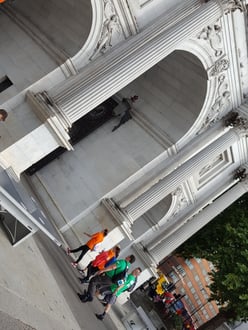 Well, think again!
Although many people are aware that marathon running requires diligent preparation and months of training when it comes to walking one these assumptions don't often apply. The truth is that a marathon walk can be just as difficult, but impacts the body in a different way, remaining an incredibly gruelling challenge.
To make your life easier and to (drum-roll please) actually enjoy your marathon experience, adequate training, preparation and honing your walking technique will stand you in good stead for the big day and carry you through to the finish line.
Take a look at some very common mistakes we've picked up an over the years, and how they can be avoided, along with some tips and advice from some of our Marathon walk London veterans!
---
Walking in new shoes!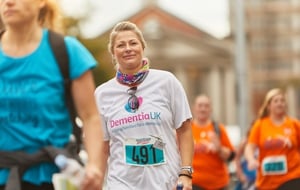 A common mistake that many walkers make is to take on a walking challenge with brand new trainers. This is in fact incredibly damaging to your feet, increasing the risk of blisters and other aches and pains due to the ill-fitting footwear which is certainly not what you want on the big day. Make sure that before you set off that you have adequately worn in your shoes, ideally, you need to giving your shoes at least five hours of pre-marathon pounding, covering a variety of terrains and distances. By sticking to this piece of advice you should eliminate the risk of damaging your feet!
---
**SUCCESS STORY** Robin Pinfold
Meet Robin, a 78-year-old retiree who completed our Marathon Walk London in 2017. Having run a sailing business in the British Virgin Islands for 22 years, he now lives in Cornwall, spending 3 months of the year in the Caribbean. He began walking marathons 6 years ago when his 82-year-old doctor in the BVI convinced him to join him on a Discover Adventure challenge. Robin has now completed 17 challenges with us all in aid of Help for Heroes who he supports annually.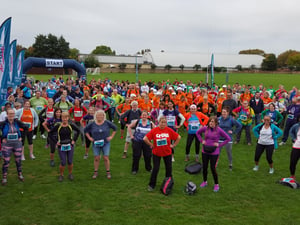 Check out Robin's tips and advice for success!
Three tips?
a) Do train, it helps, and very painful if you don't b) Hydrate, before, doing and after you walk, and don't forget your stretches! c) Beleive you can do it! My doctor friend said, "Try a half marathon, if you can do that, you can do a marathon". I didn't believe him (I was 72 when I started walking), but he was right!
Something you couldn't complete the challenge without?
There were a couple of things. Great support from my sponsors, and really good socks and trainers. I now change them every year, as 500 miles is about maximum usage.
---
Lack of training
Many people underestimate how challenging a long distance walk can be, so when it comes to your preparation, make sure you're fighting fit and in good shape! It is essential that you have done plenty of training beforehand, with the aim to increase the frequency of your walking sessions and to build your mileage as the event approaches. Believe us, you and your body will be thanking you for your effort in the weeks prior to the challenge, and it's an excellent opportunity to get fit!
Over-striding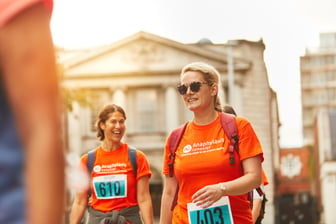 Preventing injuries from occurring is vital for walking challenges over a long distance, and one way you can reduce your risk of aches and strains is by not over-striding. If you keep your stride short and quick, with a slight lean forward, you can prevent plantar fasciitis and protect your knees, hips and other joints from developing strains and aches. In the long run, this can have a hugely beneficial impact on your body and ultimately your success on the day! So during your training get into the habit of using this short stride technique and within no time it will become natural to you!
---
**SUCCESS STORY** Dawn Wells
Our Marathon Walk London veteran Dawn, works as a customer care host for McDonald's in Leicester and finally decided to take on our Marathon Walk London in 2017 after years of inspiration from the London Marathon. Dawn raised money for Ronald McDonalds House Charities, which works to provide free home from home accommodation for families' whose children are in a hospital, in particular, Birmingham House, who she raised a fantastic £312 for!
Here are a few words of wisdom from Dawn!
Three tips?
I wore walking boots, which I'd trained in for the 5 months prior to the walk. However, it didn't stop me from damaging my feet. So getting your feet accurately measured and trying shoes on in the shop, rather than buying off the internet is vitally important

Carry lots of blister plasters and change them and your socks at each check-in. Talcum powder is great for drying and absorbing the sweat. I still ended up with blisters, but they could have been far worse. I knew my blister points and dressed my feet accordingly.

Monitor your body when training. I tend to be hot-blooded at the best of times and found myself overheating during training. I dressed accordingly on the day with a sweat absorbing top and shorts. I carried a bottle of water which I used to put water over my head during the walk, which helped cool me down. Use the training sessions to work out how your body feels and reacts to the stresses put on it. I used to make notes on my phone while walking so I knew what kit I might need on the day.
Something you couldn't complete the challenge without?
My own stubbornness not to give in, no matter how difficult it became.
---
Leaving your arms hanging down
It is easy to assume that walking challenges only focus on the legs and feet, but if you forget to use your arms, you could actually be wasting energy. Walking pros recommend you keep your arms held at a 90-degree angle and allow them to swing to the rear, balancing your arm swing with that of your legs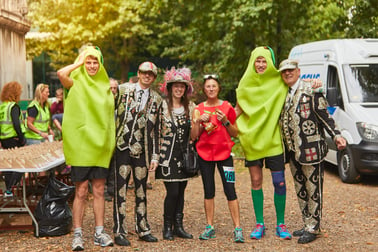 Leaning backwards
It is common to lean back slightly when walking, but this is a mistake and can lead to aches and pains and injuries. Instead, lean forward slightly with your head and shoulders, as this will make it much easier and more comfortable to walk whilst engaging properly with your core muscles.
Not understanding walking techniques
It may seem strange, but actually, the way that you walk can have a huge impact on the well-being of your body during challenges such as the Marathon Walk London. It is important to understand the correct walking techniques so that if you experience pain during your long-distance trek you can adjust your technique accordingly. This doesn't necessarily mean that you have to quit walking, as most pain is due to incorrect technique.
---
**SUCCESS STORY** Sheila Abai-Okon
Sheila, an engineer working as a consultant in Kent, decided to sign up for our Marathon Walk London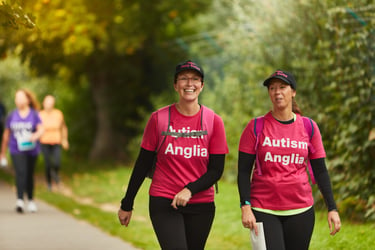 after years of deliberation. Having always wanted to complete a marathon, Shelia found a worthy cause that she wanted to raise money
for which gave her an excuse to complete the challenge and more importantly, not to give up! The worthy cause was for her own charity, the Bhamuson Foundation Charity, who she raised £2,353.20 for.
Take a look at what she had to say about her the experience!
Three tips?
Train hard and be ready, wear the correct footwear and always believe you can do it!
Something you couldn't complete the challenge without?
I could not have completed the challenge without my background team, made up of Audrey, Christine and my son Daniel. At each stop, they were there to cheer, encourage and push me all the way. Whilst others had to carry their supplies in their rucksack on their backs, I only carried my water bottle, and when my legs started aching Christine was there to give me the much-needed massage. Audrey inspired me all the way and my son's kisses and hugs were enough to stop me from quitting.
---
Inadequate fuel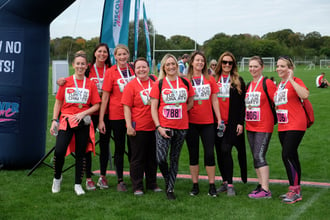 If you want to successfully complete a long distance walking challenge, your body needs to have the right kind of fuel to get you from A to B. As well as focusing on eating the right kind of sustaining carbohydrate and protein-rich foods, it is essential that you keep your fluid levels topped up. Dehydration can strike long before you feel thirsty and can cause headaches, dizzy spells and muscle cramps. Drink up to 4oz of water every 15 minutes and snack on nutrient-rich fruit or whole grains.
So now you know what not to do on our Marathon Walk London, go for it! Take on board our advice and those who have completed and you will be sure to reign victorious!