The Marathon Walk London is back in 2019 and excitement is brewing at DA HQ, with next year's urban trek set to be even better than ever.
Here's the top 10 facts you need to know about this spectacular trekking challenge before you get your name down!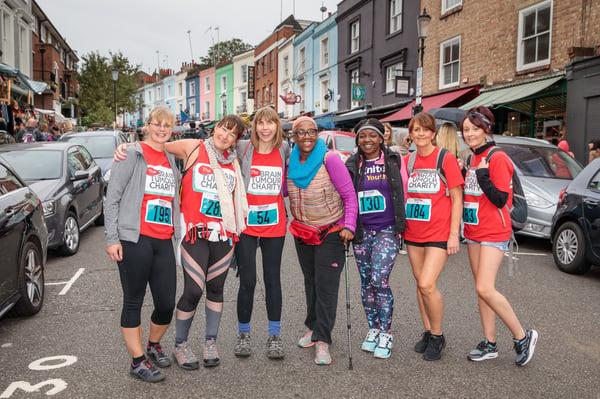 Marathon Walk London: The Top 10 need-to-knows!
For starter's, keep the 28th September free! That's the date you'll be setting foot on this epic challenge.. if you're feeling brave enough.
We've got a new and updated route this year, taking you to quirky spots in London away from as much of the hustle and bustle as possible and exploring some real hidden gems around the capital. Remember your camera!
Take on the full marathon or opt for the half, the choice is yours. So whether you've taken on the half this year and want to push yourself to complete the full in 2019 or if you've been looking for a great entry challenge into the world of trekking - come along and join the fun!
Registration fee is from just £29

and is sure to be the best investment you spend this Christmas. Hey, we've heard it makes a pretty awesome gift too!
With heaps of signage and support throughout the route, you're not alone. We are with you every step of the way, as well as your fellow trekkers, keeping those smiles wide and morale high.
Feel free to join as a team or as an individual, you're bound to make friends along the way and we have plenty of participants join us as a solo-adventurer.
Tasty food, snacks and drinks will be provided at sheltered yet vibrant pit stops en route (with music to boogie to while munching) - but feel free to bring your own for some extra fuel.
Choose the charity you wish to fundraise for, which cause is close to your heart? Or, simply opt for full payment and complete the challenge as a personal achievement. Any pennies you raise on top are an extra bonus!
We've got a whole host of members from the passionate DA squad to cheer you on, qualified doctors on hand, and expert leaders to keep you on track. We've got your back! So whether you've got a medical emergency or if you're just after a friendly face and a good chat - we'll be there.
This challenge really is for all experience levels, we have all ages and abilities take on this trek and really enjoy it for many different reasons. Join us for another day of action!
Now you're fully-informed, we're sure you are itching to get your name down. You're in luck - sign up has been released just this Friday! What are you waiting for?