You may have noticed over on our Facebook page or Instagram that we've been catching up with Team DA all about what life over the last couple of months has been like. If you haven't already, go and check it out!
Really importantly, we wanted to know how adventure people have been #KeepingAdventureAlive!
Jess spoke to the wonderful Phil Minns all about his adventures at home.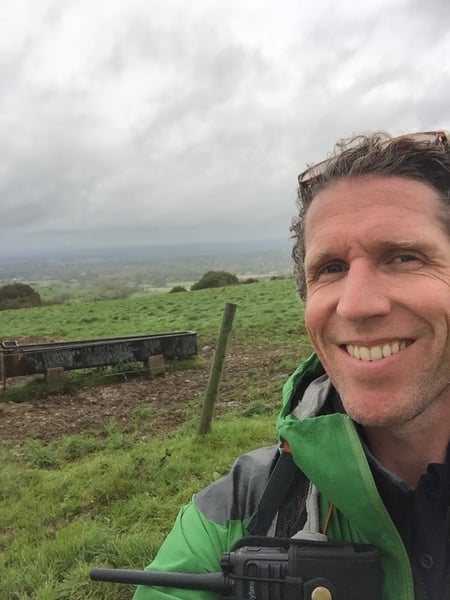 You probably know Phil well if you've been on any of our UK treks, he's often the voice over the microphone keeping you entertained, or the person on the stage helping you to get warmed up. Most of all he's a friendly face ready to give you some words of encouragement when you need it most!
Hi Phil, It's so great to catch-up! How are you?
I'm generally OK, but I have had some down moments. For someone who has the tendency to have mental health issues this hasn't come as a big surprise. The thing that I have found most trying is the inability be out and about as much as I normally would. As the outdoor season came around my mood spiralled down with the lack of being out with DA supporting inspirational people pushing themselves while raising money for their charities. Seeing people on social media still doing amazing things, pushing their boundaries still for charity has inspired me though, and raised my mood on a daily basis.
I feel the same - it's so disappointing seeing people's trips being cancelled. I have definitely felt a real sadness for our participants over the last few months but the amazing, and creative things people have challenged themselves with instead are inspirational! How did you cope on the tough days?
Daily exercise! Now lockdown has been loosened a little more, and being able to get out and about more has been a massive relief! This is enabling me to get out more and slightly further afield to go and walk or run in nature.

I've chatted to some of the other crew and a couple of people have taken on some new roles in the last couple of months, have you?
I haven't taken on other work as such, but I have been spending my time supporting home schooling for my partners son who obviously hasn't been able to go to school!
I'd argue that's a totally new job and I'm pleased I haven't had to tackle that challenge. I'm not sure I'd make a very good teacher! You love being out and adventuring with the DA family so, how have you kept adventure alive at home instead?
Keeping adventure alive has been a challenge! As a household we purchased a Virtual Reality head set so we could challenge each other to outdoor and physical experiences. We have also downloaded some virtual reality experiences, including scuba and cage diving, to visit places we haven't been before and would like to visit when lockdown is over.
That sounds like so much fun! I wish I'd have thought of that. I've spotted a couple of your other lockdown activities on social media too...
We thought it would be a fun challenge to spend the day in drag! And of course lip sync to songs to entertain people within our social media groups. My partner did Lady Gaga and Tina Turner and I myself transformed into Amy Winehouse, one of the Shangralas and Gloria Gaynor. A fun and totally different different challenge to my normal work within Healthcare and at Discover Adventure!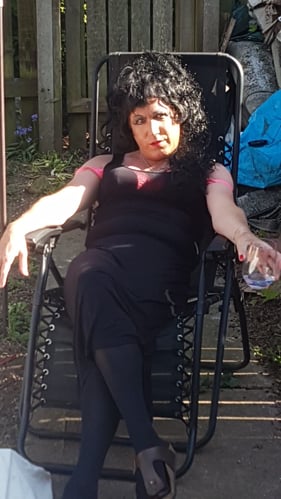 I loved seeing it Phil! You made an excellent Amy. Aside from how difficult it is to walk in heels, have you learnt anything from lockdown that you weren't expecting to?
As a part of the homeschooling, I've been watching online maths instruction videos, and relearning my senior school forgotten knowledge. This has taught me I have more patience without my anxiety rising. On a creative note I have learnt how to make a sourdough starter and make sough dough from scratch - like the rest of the nation!
I gave up on the baking thing when I couldn't find flour anywhere! So at least you persisted, with tasty results. What have you enjoyed most about time at home?
Finding the time for myself and catching up on things that I struggle to find the time when I am working full time.
Life admin (and sunbathing!) has been the theme of my lockdown experience. What are you missing the most about travel, adventure and normal life?
I have missed mostly getting out and seeing friends and family that live across the country. I have missed extremely getting into the summer season of charity challenges, from the early morning registration to supporting people out on the hills and mountains to clapping the last participant in at the end of a very long challenging day.
You're right - the summer season is usually the only time in the office we all get to really catch-up with most of the crew. I've missed seeing you all! It's been a very reflective time for me and I've thought a lot about past adventures. Have you?

I have looked back a lot over my past challenges as a participant then as a DA crew member. The one I have reflected on the most is the last challenge I lead at the end of 2019 to Thailand. A challenge designed for experienced trekkers to a place of such amazing people and scenery. It was an incredible adventure of daily challenges and making life long memories and cementing life long friendships.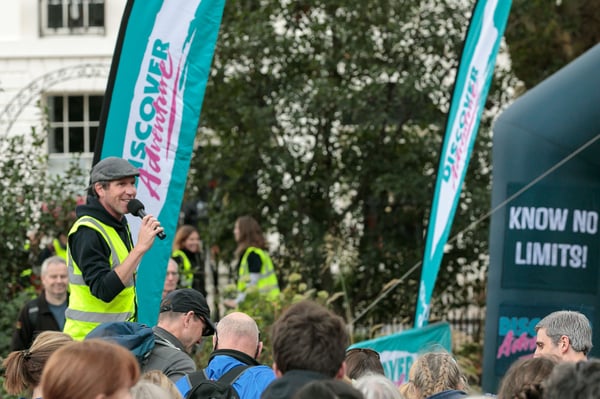 It sounds like an amazing trip! I've been doing a lot of travel daydreaming. Have you made any adventure lists or plans?
I'm hoping to be with the Thailand group in Ecuador in 2021 on the Avenue of the Volcanoes Challenge. We have been discussing it lots and making plans so hopefully, in time, this will be able to happen.
I've got plans to visit my family in Sweden in June which is looking unlikely, so no doubt that will get postponed. What's the top of your travel wish list as soon as it's safe to do so?
Portugal. I have booked a week for May 2021 to explore the west coast. It's a country I have never been to before - I'm very excited! However, as soon as we can move freely around the UK I will be heading down to Somerset to see my extremely good friends and spend some quality time with them as a family. I also hope to see the DA Family in Snowdonia or Fort William before the end of the year too, but we will see!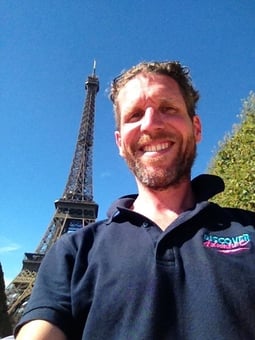 I can't stop thinking about my favourite Mexican restaurant and am gasping for a Margarita and some tacos! What will you eat and where will be the first place you go once everything is open again?
I will head to my local seafood restaurant and have some Oysters and Ceviche!
Funny you should say that, I learnt how to make ceviche in lockdown as it's one of my favourites too! I'll send you the recipe! After all this time to reflect and review is there any way you will travel or take on adventure differently in the future?
I think I will focus more on my local areas of natural beauty as I am always looking further afield, this time in lockdown has reminded and reignited my love for my local area in the East Midlands. The forests and the stunning waterways that where the back bone of our country and times gone by. There is so much to explore on my doorstep!
I love hearing that and would have to agree with you. Nothing quite like the green grass of home for some adventure! Thank you so much for chatting with me Phil, I really hope we get to catch-up soon at a DA event.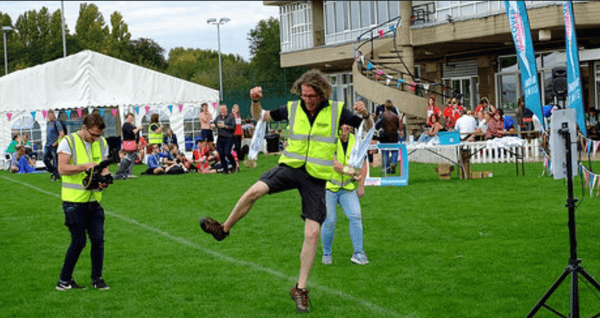 Read more from members of the crew here: