Jess caught up with Mark Parry as a part of our latest series #KeepingAdventureAlive. Jess and Mark talked about missing travel, beer gardens and where their next adventures might be.
You can find more of this series in our other blog posts, or over on our Instagram and Facebook. We wanted to share how life in lockdown can still include adventure through this series of stories and we've been really thrilled to see how many positives our DA Team have taken from these difficult circumstances. It's been great to read and chat about non-negative COVID-19 stories. We always knew the DA Crew were something special (we're a bit biased!), but this series just shows that off even more!
Hello Mr. Parry! How are you?
I'm quite well thank you for asking! I think March onwards was always the best time to be on lockdown; autumn and winter is a bit grim, and you don't want to lose your summer! I'm keeping well enough and even the smallest of lockdown progress has allowed me to get out and about a bit more. I hope you're doing well and still having daily Margaritas!?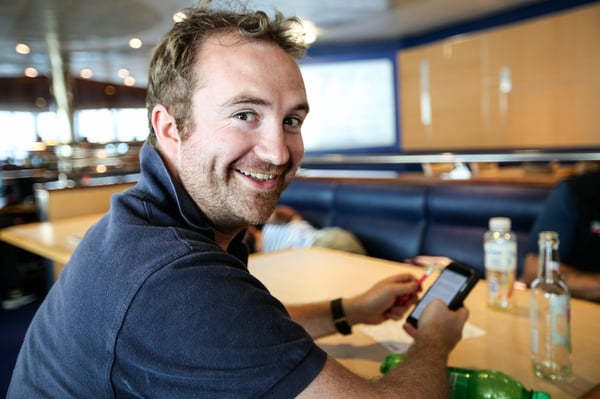 I'm good too - living the life of luxury really. Sunbathing most days and of course my cocktail skills have really been honed. Lots of people were placed on furlough or couldn't work, have you taken on any other work?
I've continued full time actually in my permanent job. It seems that even though pubs and restaurants are closed, people are stockpiling booze like no-ones business! People are also becoming amateur cocktail makers in their own homes, so that's keeping our business going, but there's a lot of anxiety out there about job security.
Good to know my cocktail hobby is keeping you in a job, Mark! How does your day-to-day job compare to your DA job?
They are totally different worlds - and I've always said that right? Corporate multinational company vs DA London-Paris and treks in Africa/South America! But there's no way I'd be where I am now without DA and my experience leading trips across the world. The ability to interact and level with people, honestly, with a smile, regardless of who they are - that's the magic about DA for me. And that goes for crew just as much as punters!

You're one of the busiest members of the DA crew that I know and you always seem to be overseas! How have you kept that adventure alive at home?
We do themed nights! Tonight is Italian (but not pizza - we've done that a few times now!) So everyone clubs together to create a nice themed night! Sister has made focaccia, mum's on the antipasti, someone else is on a nice tart… I'm on the prosecco! But don't worry I've played a more active roles in cooking for other nights!
Glad to hear you're pulling your weight! We're friends on social media and I've seen you getting pretty creative on there too...
I've been inspired by TikTok! I've recorded a few lip syncs, a music cover and have recreated a few classic movie scenes (James Bond and Cool Runnings) - my Instagram game has gone through the roof!

Very good - I'll have you running Instagram takeovers on your next trip then! Apart from your newfound TikTok skills, have you learnt anything from lockdown that you weren't expecting to?
I've moved home with my parents, brother and sister for the longest time since I was 18! So I've learnt that it can still work! Mainly though it's about quality of life outside of London. I love my London life but as soon as C19 hit, I wanted to get the hell outta there!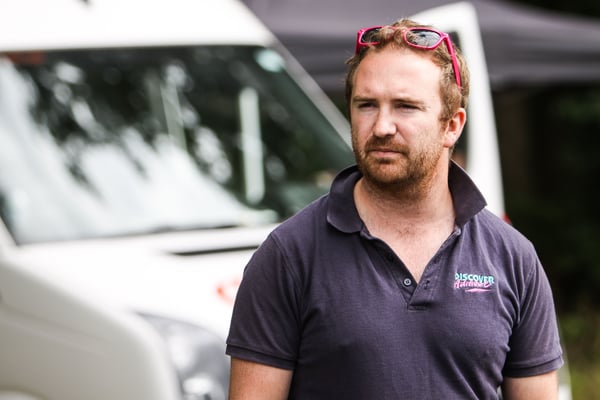 I can't blame you, I've been very grateful for the open spaces of Wiltshire! What have you enjoyed most about time at home?
Being outdoors when we've been allowed - so nice walks and golf now and again. While we were in proper lockdown though, I liked getting out and discovering new walks from my front door.
We've also been lucky with the weather I think - nice weekends and I've just enjoyed wholesome family film nights, board games and the usual fights over Articulate!!
It seems like Articulate is a family staple in quarantine - we've gotten ours out of the cupboard too! What are you missing the most about travel, adventure and normal life?
Not being able to do any of it! As soon as someone tells me that I can't do something. I want nothing else but to do it. The idea I might not bag a new country in 2020 is awful, and get to know a new part of the world & its people. But then again - lots of places in the UK I haven't been to, so guess I can go and discover a few of those instead!

I guess, like me, you've had a bit of extra time to reflect as we've all been forced to slow down?
Yes, I've been doing lots of reflecting! I think people's changing careers or volunteering from within the DA group has been really inspiring, people working in Post office or volunteering at NHS sites or care homes. I've been thinking a lot about them.
When it comes to thinking about travel, I always get drawn back to South America. I've had 3 "gap yaaahs" - 1 pre, 1 during and 1 post uni! Whether it's while living there, or my DA memories of Inca Trails and Patagonia, I always find myself thinking about South America. I think, therefore, the best trip was Patagonia - totally stunning scenery, wonderful group, and Eva and Cath Scott to share it with. The Chilean wine was pretty good too! I ended up as the person most need of medical attention on that trip - so much of my kit (including the soles of my walking boots!) and my body were in need of typical DA first aid. Luckily Cath's pain killers worked alongside a bottle of Chilean red!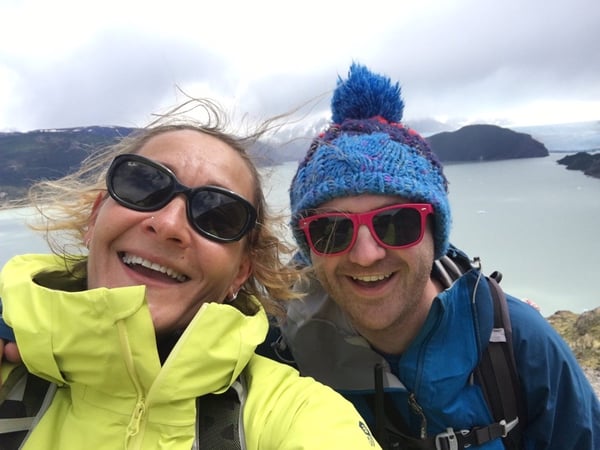 Have you made any post-covid adventure lists or plans? Where will you go?
I want to return to do another African safari. I did a DIY safari and hired a 4x4 in Nov 2018 in Botswana and Namibia. That was nuts. So Kenya is calling now! Otherwise I think I'll try and get abroad when I can - I'd like to go to Lisbon for a long weekend. If I was taking proper time off - I'd head to Central America!

So much to see! Lots of our participants have been understandably disappointed with the cancellation of their trips and have turned their challenge and fundraising ways to more creative stay-at-home adventures. How about you - have you done anything for charity in this time?
Sadly Ride London has just been cancelled and I was signed up to that in mid-August. I think instead me and a mate will mark the same day and do a long unassisted ride - hopefully pub gardens will be open by then so we can call in for refreshments! We were going to be riding for Alzheimer's Society in memory of his dad, so it's important we still do something!

I think we've all adjusted to the fact that overseas travel might be off the cards for a few more months, so what are you thinking about travelling in the UK instead?
I've been seeing lots of UK tourist destinations say they're "not ready yet" for the numbers of people they're receiving. So, when possible, I'd love to take a tent, some food and wine and do some wild camping in Snowdonia or the Scottish highlands.

After all this time to reflect and review is there any way you will travel or adventure differently in the future?
I've become more hygiene conscious - unsurprisingly. So therefore I think if I were to go backpacking now it would be less hostels, more airbnbs… but then you meet less people! I'm pretty laid back and most of my family are low risk. But I know that's not the case for the people I'd want to be travelling with, so I'm unsure how it'll affect my nearest & dearest's travelling habits. I think, like most, we will focus on UK holidays for 2020/early 2021 instead.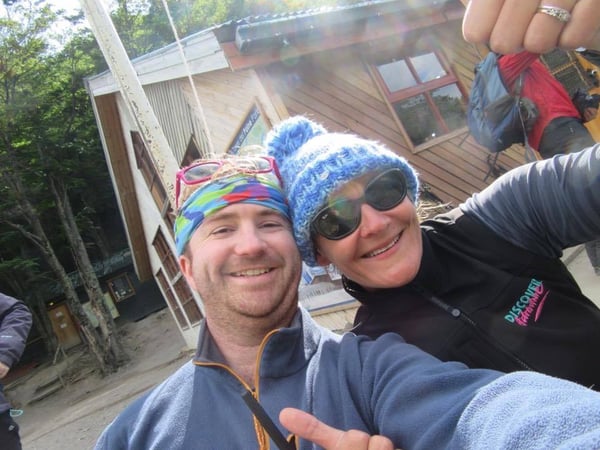 Sounds like a plan, Mark! I'm pleased to hear you're keeping well and can't wait to catch-up with you in person one day soon.
If any of Mark's adventure stories or wanderlust wanderings have given you itchy feet, take a look at the website and get planning an adventure of your own! The world is out there waiting for us and we can't wait to jump back in on an adventure with you all.
Or read more from our crew in lockdown here: