Continuing our quarantine catch-ups with Team DA, Jess chatted to Eva. Don't forget you can see more from lots more of the crew and office team over on our Facebook and Instagram pages. The team have all been really honest and open about their lives in lockdown and we invite you to grab a cuppa and read on...
You'll know Eva if you've spent any time on a bike in Europe with DA, from our whole Eurocycle series to Help for Heroes BBBR. Eva is there with a massive smile and warm words of encouragement for our participants!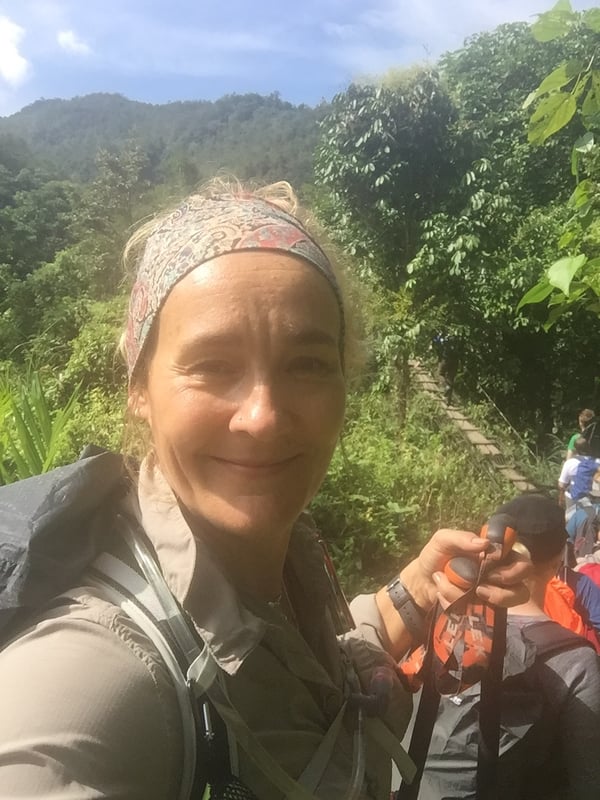 Hi Eva! Thank you for taking the time to chat to me. How have you been?
I'm really well and actually quite enjoying lockdown! Very peaceful and getting lots done in the house and garden!
Since you'd usually be busy running around Europe with DA at the moment, have you taken on any other work during lockdown instead?
I haven't. My husband is a consultant for the NHS and my eldest daughter who's living with us is a primary school teacher. I've been keeping them well fed and hopefully sane during these difficult times.
You've been playing a hugely important role for them then! How have you distracted them and kept adventure alive at home?
I love cooking and in particular cooking dishes from around the world. My husband is Libyan, so a lot of Libyan food being prepared here. I'm Spanish so tapas and traditional Spanish food is always on the menu. We also love curries from India and Thailand but my new passion is the gastronomy of Mexico. Arriba!!
That's my favourite - we'll have to swap recipes or hold a DA Mexican night when this is all over. Have you learnt anything from lockdown that you weren't expecting to?
I've learnt that we can all be so much more patient and kinder to each other. The overwhelming love that we have felt as a family has been incredible in particular with most of my family being frontline workers.
That has to be one of my favourite things too - I've loved how people have pulled together! What have you enjoyed most about time at home?
I've loved spending more time with my family, catching up with great TV programmes, reading and exercising in front of my iPad! All things I might not have done if we were out on trips.
What are you missing the most about "normal" life?
I'm missing seeing my friends and worrying that I won't be able to see my family in Spain this summer. I'm also missing going to my favourite tapas bar and sharing a few Alhambra beers and a 'ración de croquetas' with my friends!
Sounds delicious! I'm definitely missing eating and drinking out in my favourite bars and restaurants too. I've spent a lot of time reflecting on what's important and thinking about trips and adventures I've been on.
I have too, and it is so wonderful and I feel so privileged to have been able to go to so many amazing places! My favourite memory is a more closer to home one on BBBR, the humanity and camaraderie of this trip is incredible. Seeing how all the clients help each other on a daily basis to achieve their goals is truly humbling! For me it's always about the people. People that you meet as part of your group, helping them achieve what they've set out to achieve but also meeting people from all walks of live. When you travel you realise how similar we all are and that a smile will open many doors and break many barriers!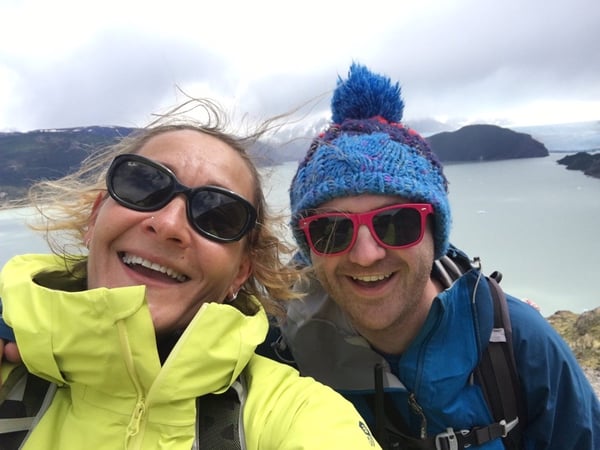 Finding the time to daydream about future travel plans has certainly helped me on some days. Have you made any adventure lists or plans? Where will you go?
I have but maybe not for the near future. Unfortunately I've been told that I need a hip replacement imminently, but due to the current situation my op has been put in hold. When it eventually gets sorted I'm looking forward to embarking on the Camino de Santiago walk hopefully with my dog as company. One whole month of walking through the most stunning parts of the Spain, meeting fellow 'pilgrims' and tasting delicious food! Really looking forward to it!
Even more of an experience for you, being Spanish, to enjoy something like that. I hope it happens for you as soon as you're able! What's the top of your travel wishlist right now, apart from your trip through Spain?
I'd love to go to Japan and Mexico. But also discovering other South American countries like Ecuador, Argentina, Colombia would be amazing!!
I watched Race Across the World on BBC at the start of all of this and now South America is firmly at the top of my list too! After all this time to reflect and review is there any way you think you might travel or adventure differently in the future?
Yes, I think I'm going to be more mindful on how I spend my air miles and trying to use other transport to get there. Flying unfortunately has a massive detrimental effect on our planet so I think we all need to fly less. Luckily working with DA I know they are passionate about sustainable tourism too. We all need to get on our bikes more and leave the cars behind!
I completely agree, Eva! I hope you manage to see your family in Spain this year and I also hope that we get to catch-up in person soon. Thank you for filling me in on what you've been up to.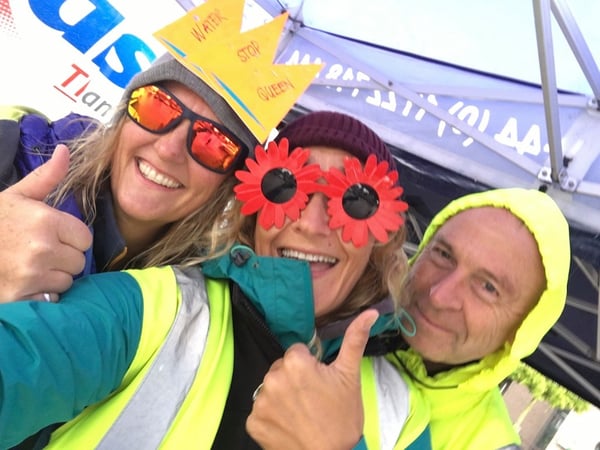 Read more about our lockdown adventures here: