Bringing you adventure
Discover Adventure are bringing you a new adventure in remote, snowy Romania. We've had our in-house adventurers road-testing the challenge to make sure it's another show-stopping adventure for you.
Time seems to stand still in Transylvania, with horse-drawn carts and vineyards with years-old traditions passed through generations. Thick forests, blanket by snow, cover the undulating landscapes, adding to the mysterious atmosphere of a region famed for Count Dracula.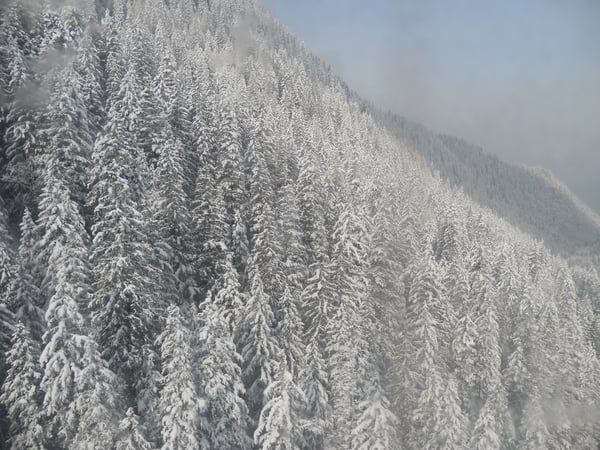 We follow the Transfagarasan Road that snakes through steep forested valleys, to the cable car station waiting to take us into this wilderness. Winter adventure awaits...
Snow-shoeing
Trudging snow-shoes through wild and remote Transylvanian lands steeped in snow offers a startling escape from reality. Accompanied by the silence of the forest and the echo of the Carpathian Mountains, and following paths trodden by few, the atmosphere amplifies your senses making every moment even more invigorating than the last.
Don't be fooled, snow-shoeing is sure to add a demanding aspect to your experience. Putting one snow-shoe in front of the other may be challenging at times as your body is fatigued from the cold, using up substantial energy with every step into the thick snow.
Surrounded by dazzling snow-covered landscapes and rows of towering trees with the company of only your fellow-trekkers - you'll be overwhelmingly enthralled in the fairy-tale setting of remote Romania. Remote villages such as Rasinari, with narrow, cobbled streets and small colourful houses, stand out from the white landscapes that stretch for miles.
And rising above the tree-line, Lake Balea lies high in the surrounding mountains. Although, now, completely covered by a thick layer of ice.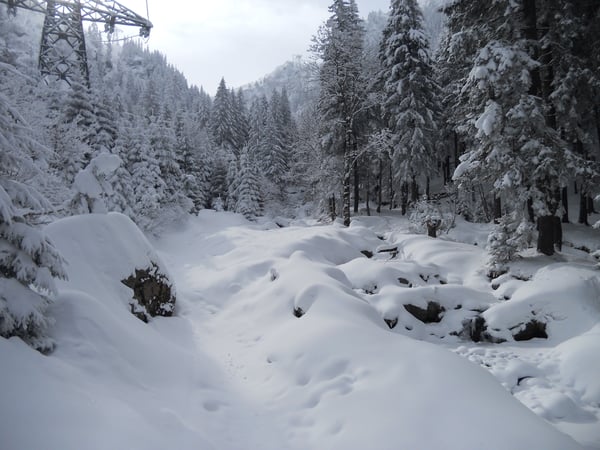 The Hotel of Ice
This ice-sculpted formation is a unique highlight of the trip. Sleeping in sub-zero temperatures, wrapped up warm on beds all made of ice, catapults you further from everyday life and offers an unforgettable adventure.
Hannah, DA team member on trip recce
Don't miss out on: Tuica, a traditional and popular plum brandy
It's hard to imagine the contrasting landscapes from the green and luscious summers to crisp white and snowy winters.
This 5-day trip is a whirlwind winter adventure into the wild that is bound to awaken your senses.
Our very own DA adventurer
We spoke with Hannah, our in-house pioneer who trialled and tested the Transylvania Winter Wilderness Trek before anybody else. Hannah, round this trip up for us?
"I'd never been snow-shoeing before, and wasn't expecting it to be more tiring than normal trekking, but the scenery more than made up for it! Walking through sheltered forest, every branch covered in snow, it's so silent – all we could hear was the snow crunching as we walked. In the hectic, noisy world most of us live in, that's utterly magical.
Up at the lake the scenery is more dramatic, but still without the crowds. The Hotel of Ice has to be experienced – it's adventurous, quirky and a real treat all at the same time. Totally unforgettable. And underlying the whole trip is the friendliness of the locals, who are so proud of their country and love sharing it with you. If you aren't normally a winter person, don't be put off – this is an incredible experience."
Wow! It really does sound like a real-life winter wonderland. Where do we sign up!?
Fun Fact: The Transfagarasan Road that we travel on during the first day has been dubbed as the 'best road in the world' by Top Gear.
What you need to know
This is a 5-day trip
The trip will be set to depart in February
Available to book now
This trip involves 3 days of snow-shoeing
Temperatures are notably cold and at freezing conditions, so effective packing and preparation is vital - we provide suitable kit lists for this
Trekking training will be required to ensure your fitness levels are at an acceptable level to snow-shoe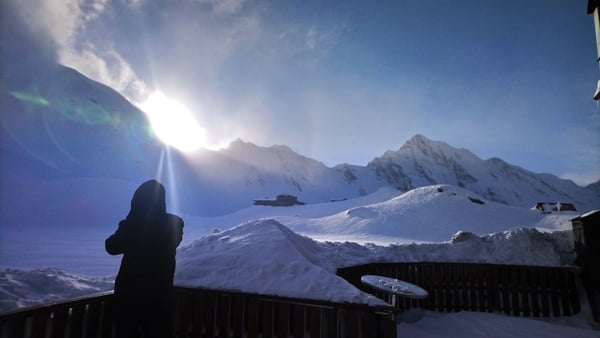 Are you ready for a thawsome challenge?
The Transylvania Winter Wilderness Trek has arrived. If you want to be in line to sign up first, just head to our Challenge page!