---
Fi really embodies the spirit of Discover Adventure. From leading her first trip cycling across Mexico in 1999 to guiding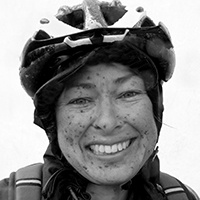 many challengers along the iconic Inca Trail, to working back here at DA HQ designing our new challenges each year, you can't fail but catch the travel bug from her!
So in the spirit of being inspired and to escape the everyday for a few minutes, we asked Fi about her all time favourite Discover Adventure Challenge, the passport stamp she's most proud of and to tell us how she came to love the winning combination of cycling and travel...

---
All-time favourite DA Challenge?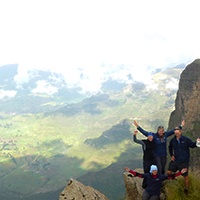 That's a tough one! It's a close call between Simien Mountains Trek in Ethiopia or travelling across the Andes on horseback - a true raw adventure experience.
I've got to go with the Simien Mountains. Trekking predominantly amongst 4000 metre peaks in the Simien Mountain National Park gives you a real insight into how beautiful Ethiopia really is - especially in Autumn. This is the best time to trek there as it is just after the rains and the mountains come alive with colour and flowers - you will be amazed how green it is. But don't be fooled by the wildlife and lush landscapes, it's also a dramatic landscape too - with 1000 m sheer cliff drop offs into escarpments - the scenery is like the Grand Canyon, only more spectacular. It is true rural Africa packed with Walia Ibex and Gelada Baboons playing around the cliff tops.
Which challenge from the Americas would you recommend and why?
I spent a year in Patagonia living and working in the Torres del Paine National Park as a cook in the refuges. It has to be one of the most amazing times of my life - just being permanently surrounded by wild, remote and stunning scenery, living off of Lamb Asado's (lamb roasted on a spit over a camp fire) washed down with fine Chilean wine.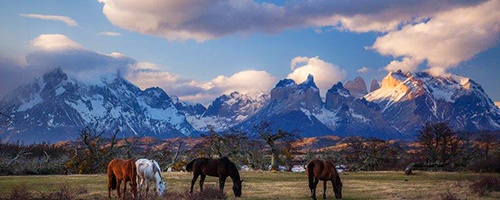 If you are looking for a real off the beaten track, back to basics adventure to take you out of your comfort zone, this is it. Hanging glaciers, bright blue glacial lakes and sheer rock cliffs will be your backdrop making for a truly out of this world landscape that is wholly worth the effort required to get you there.
You'll find yourself sitting at one of the southern most points on the earth, with next stop Antarctica and condors sweeping overhead. If you like raw wild nature you will not be disappointed when faced with the vast Grey glacier pouring into Lago Grey and the famous Granite Towers of Torres Del Paine.
Could I say any more?!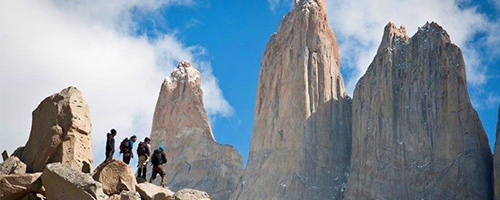 Passport stamp you are most proud of?
Mongolia – it's an amazing place, where nomads, wild horses and vultures meet the legacy of the communist era of vast concrete Capital City of Ulan Baatar and cheap cashmere and leather chaps are in abundance! I've had the privilege of both cycling and horse riding under the endless clear skies and the vast open valleys, of this country - and it's an experience that's hard to beat. Think Ghengis Khan, yaks and gers and a remoteness that makes you realise how big the world really is.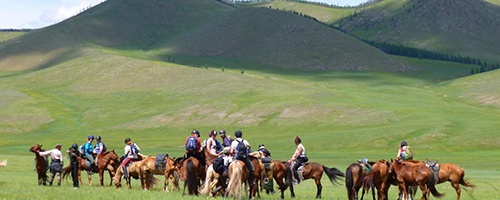 Passport stamp you most want to have?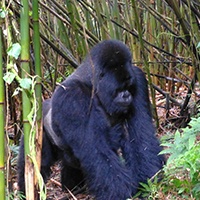 Rwanda! It's life-long desire to go and see Mountain Gorillas in their natural habitat and I'm really excited to see it in DA's Challenge portfolio this year.


Top tip for trekking or cycling in the Americas?
Definitely try and learn some basic Spanish - just give it a go, the locals will love it and you will get so much more out of your trip. Also, remember to take a good camera, phones just won't do it justice!

Photo's aside, make sure you take time each day, no matter what Challenge you've chosen, to drink in the moment - the place, the people, even the breeze on your skin - etch it into your memory to live off for years to come.

Lastly, and probably the most practical advice I can give is to pack warm, but don't take too much. It is amazing what little you need to live on and surprisingly liberating not to have to carry a lot of stuff!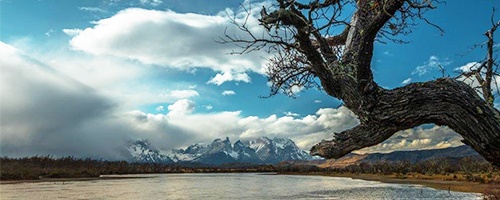 You might not know but ...
Travel has always been in my blood. I studied in Italy, worked in Chile for a year and then found my love for the winning combination of cycling and travelling after a 5 month expedition in Belize. How? Well, I jumped on my bike and cycled across into Guatemala (as you do) and then on into Mexico.
It was then that I realised that cycling really is the best way to see a country and I have never looked back. My first trip for DA was in 1999 and I have visited more than 25 different countries either on foot, by bicycle or on horseback during my time with the company and still hope to visit many many more!
Never stop exploring, it keeps life interesting!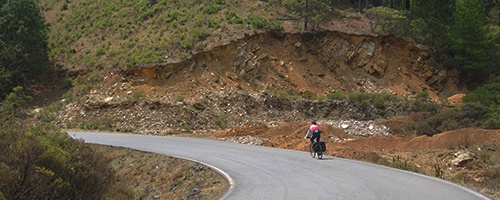 ---
Want to go on an adventure of your own? Head over to our challenges page and find your next challenge!