GET TO KNOW CROATIA
Croatia is nestled between Slovenia, Hungary and Bosnia, and made up of four historical regions with Dalmatia being one of the most prominent for its dazzlingly beautiful coastline. Tuck into authentic Mediterranean cuisine, with great wine from the hundreds of grape varieties found in Croatia. If you're a Game of Throne's fan, then you'll dig the alluring Croatian landscapes and landmarks even more, when you recognise the city walls and forts from your favourite series.
Await azure blue skies and sea and white sandy beaches, inviting for a relaxing beach day, yet also the perfect setting for an action-packed adventure. We're sure you'll fall in love with Croatia as quickly as we did!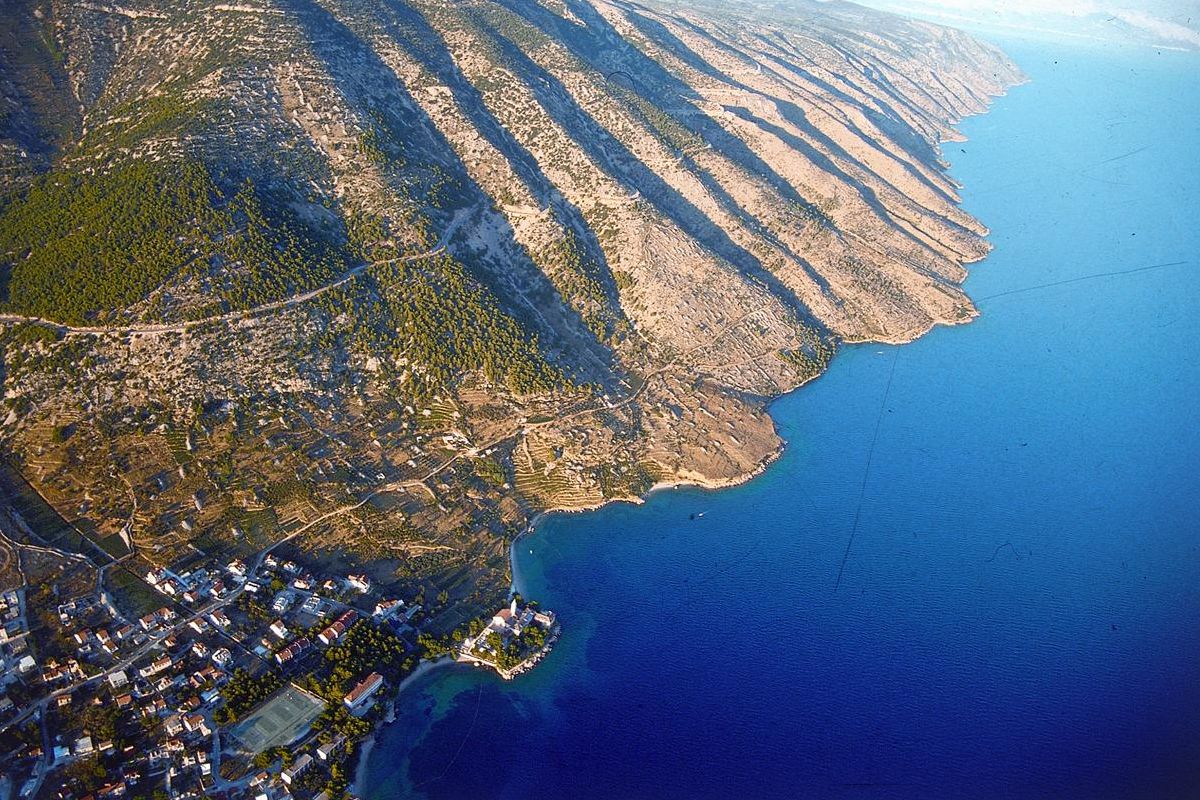 Our very own, Rob Fielding, ventured out to Croatia to get to know the place and test the DA route for himself. Lucky for us, he has agreed to share his golden nuggets of adventure and top tips for visiting Croatia with us.
So, Rob, why Croatia?
"I absolutely love Croatia and rave about it to anyone who will listen to me. Before I first went a few years ago to recce our Croatia Mountain Trek it wasn't a destination that had hit my radar but I was instantly blown away by the place and now return regularly."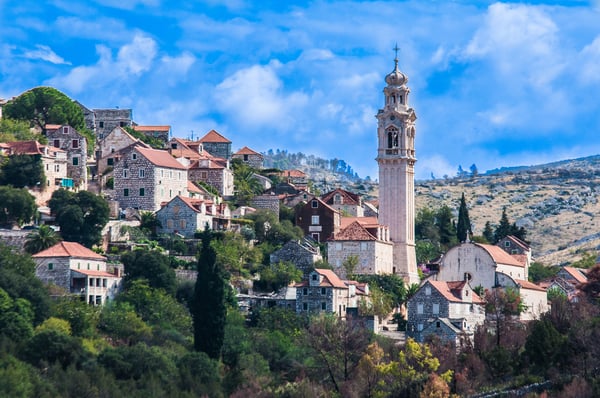 Have you got any fun facts about Croatia, from its landscapes to its culture?
"Donkeys are highly regarded by the people of Dalmatia, they have been the quiet yet constant workforce of the region for many a year. Stubborn at times yes but that's just character right? And they're unfailing in their loyalty to their masters."
As well, "Croatia has 7 UNESCO world heritage sites and 5 of them are in Dalmatia!"
Now we're all set for our next game of Croatian Trivia! Tell us, what exactly makes this whole trip so special?
"The locals are really friendly, they are clearly very passionate about their history and culture, and go out of their way to share that with you and make your experiences in Croatia as special as possible. Finally the food then and as with everything else in Croatia it is fantastic. It's local, fresh and totally authentic. Being a coastal region the seafood is an obvious one (and it doesn't disappoint) but also the area around Krka National Park is famous for its cured hams and the Island of Brac has wonderfully tangy goats cheese and olives. All washed down with some delicious local wine."
Wow, our mouths are watering! Sounds like a great mix of adventure and Croatian culture.
"This trip offers a good level of challenge in a spectacular area of a country I would encourage everyone to go to. Your camera shutter will be constantly clicking away and after each day of activity you'll be able to watch the sun set over the sea whilst you enjoy some fabulous food and maybe a cheeky glass of local wine. What is not to love?"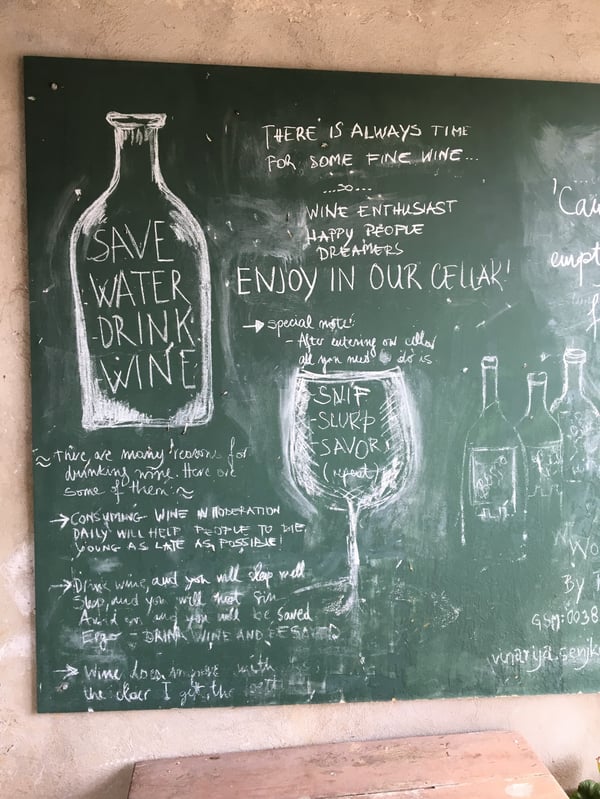 Incredible! So, how do we earn our local wine and sunset views? Well there is lots to keep you busy whilst you're over there.
When discovering Croatia on two wheels, you'll cycle through vineyards, olive groves and quaint farms. Pedalling over hilly terrain, through pretty stone villages and delightful orchards rich with cherry and fig trees, all the while following the gorgeous coastline that will peak out through the varied landscapes from time to time.
Hike through the Krka National Park, and revel at the views of the 7 waterfalls found along the Krka river, including the stunning Skradinski Buk waterfall, one of Croatia's top natural sights. Enjoy a charming boat ride across Visovac Lake and trek up 500 steps to an ancient cave where prehistoric remains have been discovered.
Take on Mount Biokovo, Dalmatia's highest mountain, sprinkled with enchanting flowers, caves and canyons that will have you captivated through the steep hike up. Savour views of Makarska Bay, nearby islands and the dreamy Dalmatia coastline. And don't forget to keep your eyes peeled for a golden eagle, as they have been spotted from time to time.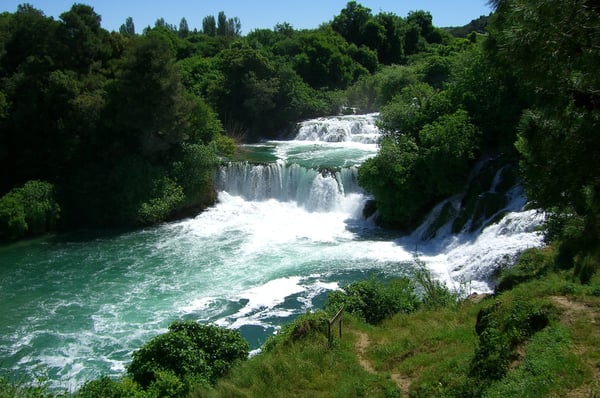 Preparing for your trip to Croatia
Wondering how to prepare for such a diverse trip? Let's ask Rob!
How much training do you recommend when there is such a wide and exciting variety of activities during the trip?
"The great thing is you don't need to be an expert in any of the activities and as long as you have reasonable fitness and know how to ride a bike (even if only a little) then you'll enjoy this challenge."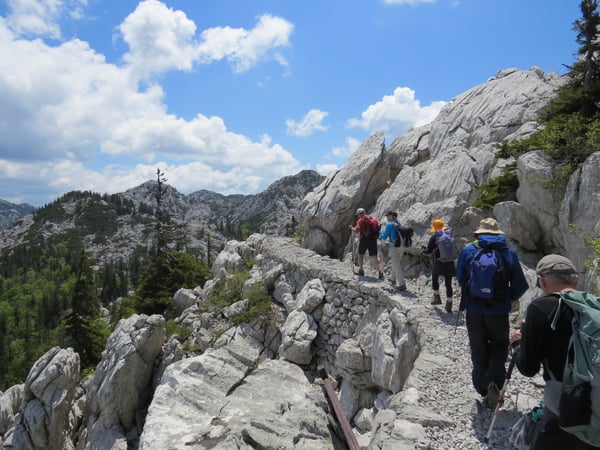 "The trekking up Biokovo is definitely the hardest day of the trip and any hill walking you can do in your training where you're ascending for as long as possible will help you enjoy the experience even more. The cycle days are broken into smaller manageable sections so again no specific training but being able to comfortably ride a bike for approx 1 hour at a time on varied terrain will help."
Brilliant, a challenge that can pretty much anyone can get involved in with a little training and determination!
Do you have any recommendations on items that a traveller to Croatia should pack?
"As with any trip that involves full days of cycling I would always recommend padded cycle shorts. This doesn't mean you need to be an avid cyclist – indeed the challenge is set so that you don't need to be a regular cyclist at all – but the comfort level is significant! If you're not keen on the Lycra look you can always get some loose fitting sports shorts to wear over the top!"
Noted! Have you got any other top tips for someone new to Croatia?
"There's nothing specific for this trip but as with all destinations with their own language I would encourage everyone to learn even just a few local words, the locals really appreciate the effort and it definitely helps you to get the very most out of the trip."
Gotcha! So far, we've learnt 'Bok' (hello) and 'Hvala' (thank you) but there is still plenty of time to grab a Croatian guide and pick up some handy phrases to get on the right side of the locals.
Rob's Croatian Experience
Rob, we want to know about your personal experience of Croatia. Contending with various landscapes and getting around the islands on several different modes, did you meet with any struggles along the way?
"This trip is pitched at the gentler end of the scale but that doesn't mean it's all easy! The islands of the Dalmatia Coast are basically the tops of mountains that became isolated as sea levels rose – therefore the first bit of cycling you do each day is uphill! Thankfully the hills are either short and steep (hard work but over quickly) or longer with easier gradients (allowing a steady rhythm to be found). Also the ascent of Biokovo is a long and tough day but it's followed by a great final day of rafting on the Cetina River"
So, a few challenges along the way but you are rewarded with gorgeous views and fun activity that makes it all worth the sweat!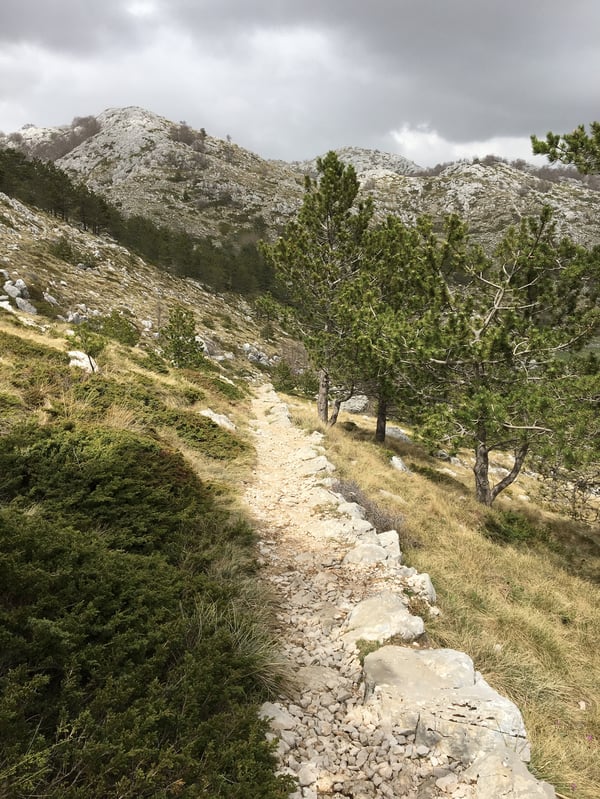 Seems like you have had an amazing time in Croatia, have you got a favourite moment of the trip?
"Reaching the view point part way up Biokovo Mountain and enjoying the incredible views back down over the Dalmatia Coast. Whilst it had been a tough ascent and I knew there was still more to do, I couldn't think of a better rest stop on any of our trips – spectacular!"
Sounds awesome! Its' definitely left us feeling inspired to add the beautiful Croatia to our bucket list, cheers Rob!
Watch out for the team's next adventure, we'll be sure to capture it on our blog and give you the lowdown with tips and stories of their first-hand experiences.
Sign up to the Coastal Multi-Activity Adventure in Croatia
Discover Adventure run a challenge that slightly differs from the rest, combining cycling and trekking into one jam-packed escape to Croatia. The week-long trip is demanding and requires a degree of training, although doesn't need you to be an experienced cyclist or trekker by any means. The trip finishes with a splash, with the opportunity to take part in white-water rafting if you so wish.
Rob LOVED the Coastal Multi-Activity Adventure when he visited Croatia.
"This trip offers a real highlights tour of the Dalmatia Coast using 3 different modes of travel. As well as the great trekking and cycling there is the day rafting at the end on the Cetina River which offers a totally unique view of the surrounding area. The river is rarely visible from the road so as you paddle your way down you're seeing things you otherwise wouldn't see."
Fancy a challenge with a difference? Our 7-day Coastal Multi-Activity Adventure to Croatia runs in October and May each year. Check out our trip for yourselves:
If you've got any questions, feel free to get in touch: