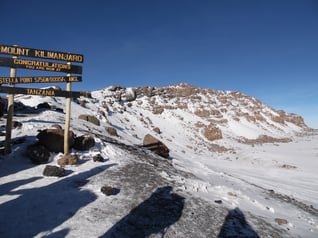 Do you want to take on the challenge of a lifetime? There are lots of amazing fundraising challenges across the world that will test you mentally and physically, but it can be difficult to know which challenge is best suited to you.
This is a guide to our top challenges to book now. We hope you are ready for the experience of a lifetime!
---
UK and Europe
Duration: 3 Days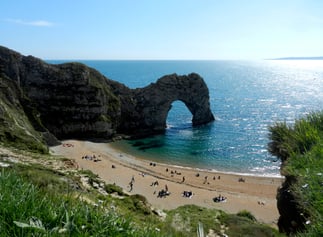 Departures: May, September
Grade: Demanding (2)
The Jurassic Coast Weekend takes place on the beautiful British coastline, and is one of the most scenic fundraising challenges we offer in the UK for 2019. You will see secluded coves, chalk cliffs and stunning sea arches - and you will get a lot of exercise as you go!
"From the moment I arrived to the moment I left, the Discover adventure team were friendly, helpful and professional. The camp site we used was exceptional and the trek absolutely beautiful!" Diana, 2017
Duration: 5 Days
Departures: January, March
Grade: Challenging (1)
Take on the Scandinavian wilderness as you cross-country ski, snowshoe and husky sled your way across expansive frozen lakes and snow covered forests. Then relax in the sauna to watch the night skies come to life with the Northern Lights.
"This trip was amazing. Steve was fantastic as were our Finnish hosts. The overall experience was amazing and I've not stopped talking about it since - the huskys being the main highlight. Thank you again DA for another impressive trip. I will be back again soon!" Carla, 2017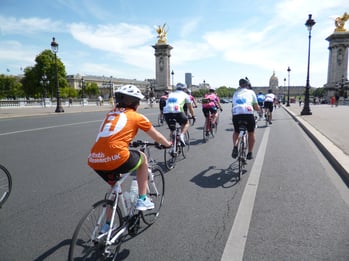 Duration: 5 Days
Departures: June, July, September
Grade: Challenging (1)


Cycle from London to Paris with this epic five-day challenge. Ride through beautiful British countryside and stunning French market towns, with the challenge ending at the magnificent Eiffel Tower.
"This is my first time using Discover Adventure for a cycling challenge, and I am not disappointed. From initial booking right through to completion, the staff are unbelievable. Very experienced in the terrain of the challenge, courteous and professional, with plenty of laughs and banter to keep spirits high! A really well organised event and I'm sure, for me, the first of many more. Well done all. AMAZING!" Andrew, 2017
Africa
Duration: 5 Days
Departures: February, November
Grade: Challenging (1)
The Saharan Mini Adventure is a challenging trek that takes place in the Sahara Desert where you will encounter stunning views and lots of ancient fossils.
"I, for one, know that I have left a little piece of my heart in the Sahara, but I have taken away so much more. I'm sure I'm not alone. It has been an immense privilege to have taken part in this challenge with all the team from Discover Adventure they made this an experience that I will treasure for the rest of my life" Nikki, Sahara Trek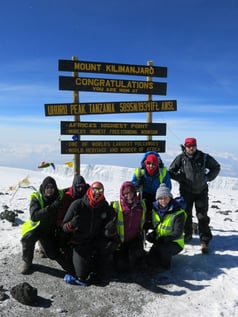 Duration: 10 Days
Departures: February, March, August, September, December
Grade: Extreme (5)
Climb the highest mountain in Africa on the Mt.Kilimanjaro Trek, where you will follow the Machame route which allows for gradual altitude acclimatisation. Your effort will be rewarded with spectacular views from the summit and beautiful ice formations.
"Our Kilimanjaro trip was the adventure of a lifetime with memories impossible to forget. Dr Phil brought so much joy with his passion for dancing with the porters and Vic kept the smile on our faces. You don't come back quite the same person you were when you left!"
Kat, 2017
Ride the Coast to Cape Town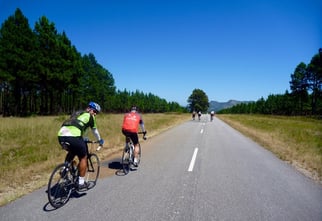 Duration: 10 Days
Departures: March
Grade: Challenging (1)
If you need some challenge inspiration, consider this beautiful bike ride that includes entry to Cape Town Sportive (for a supplement of £175). The ride goes along the world-famous Garden Route, passing through stunning deserts, wild bush and rocky mountain slopes.
"A great trip through some of the world's most beautiful scenery, fantastic accommodation, food, rider support and of course top top cycling!" Andrew, 2017
---
So what are you waiting for? Get out there and try some of these out! We are here for you every step of the way to ensure you have the most succesful trip possible.
Need some more advice? Check out our website or get in touch.

---