So, you're all signed up for the Marathon Walk London. Fundraising is well underway, and now all that is left is to get yourself prepared and start your training, so you're in tip-top form when it comes to the main event.
While the challenge itself can seem daunting, the training that takes place prior can be at times just as much of a struggle. It's finding the time and motivation, and even knowing where to start! With busy schedules and a to-do list that continues to grow, it's easy to let training slip to the bottom of your priorities.
We find time and time again, participants that haven't put in adequate training do not reap the benefits and enjoyment from their challenge in the same way as other participants that have really stuck at it.
So, we are urging you, see your training as a journey in itself and follow that journey to make sure you get the most out of your challenge. Who knows, you may even hit a few goals before you've even stepped foot on your challenge route.
If you have signed up for the Marathon Walk London or any other long-distance trek, it is vital that you spend adequate time beforehand preparing and training for the event. By building up your fitness levels, you should be able to safely and comfortably enjoy your walk without any injuries or aches and pains.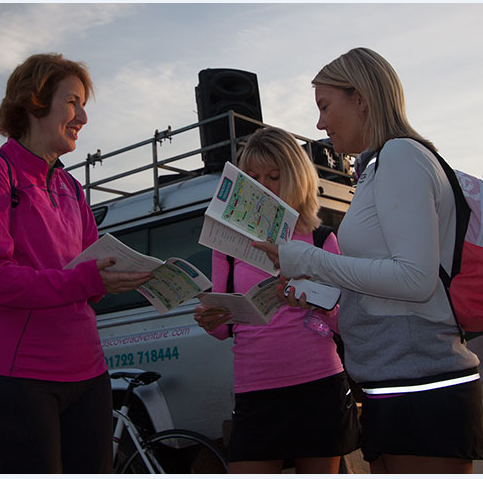 So, we've told you the why. Now, here is the how…
We have put together a 3-step checklist that can get you through your preparation for the Marathon Walk London.
1. How much should I train?
How often and how much training you should put in before your Marathon Walk London will largely depend on how fit you are currently and how much walking you already do. It's worth bearing mind that a marathon is gruelling, whether you are running or walking.
Walking may seem like the easier option, but it doesn't mean that you shouldn't put in adequate preparation beforehand. You are taking on a challenge after all.
Since everyone varies in fitness levels, how much walking training you carry out before the event will depend on your own requirements. However, we would suggest scheduling in 3-4 training sessions a week, comprised of different mileages (a couple of short and one or two longer) allowing a rest day in between each session.
Listen to your body and see what works for you.
Along with this, it is always good to mix up your methods of training. This could take the form of a swimming session, for example. Swimming is beneficial as it takes the pressure off many parts of your body whilst maintaining your fitness effectively.
2. Building up your base mileage
You should always start training as early as possible, especially if you are new to long-distance walking or it is your first Marathon Walk London challenge. Ideally, you should be looking at creating a walking schedule that starts around seven weeks, or earlier, before the big event.
Building up your base mileage is key to achieving a successful pre-marathon training programme, so starting slowly is important.
Experts recommend that you should increase the total mileage that you walk and the distance of your longest weekly walk by a maximum of 10% each week.
3. Staying committed and focused
To stay on track for you Marathon Walk London training, you need to be committed to putting in the training on a regular basis. This means walking several times per week – typically walking one day followed by a day of rest and then following this pattern.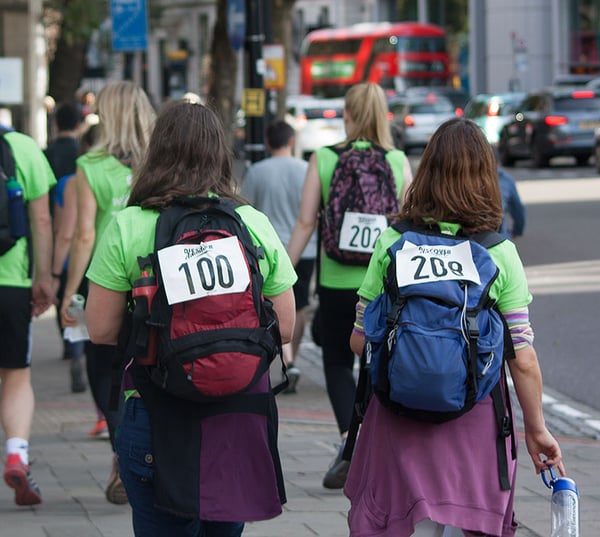 You should aim to walk every other day for a minimum of an hour at a moderate pace, but ideally, your weekly training should include at least one long-distance trek lasting around two to four hours.
It is worth writing your base mileage schedule down on paper so you can see when you need to train and how many miles you need to aim for and build up over the course of the training period. For instance, at the start of week one, you might want to look at achieving 13 miles, building a mile on to your total each week, so that by the time week seven arrives, your base mileage total should be around 20 miles.
You don't have to stick to the plan religiously and having some flexibility in your schedule allows you to fit in training around other commitments. And you're more likely to stick with it if the plan isn't set in stone. This could mean, for instance, that you swap training on one day for another.
Building up your base mileage slowly is crucial but go at your own pace if you find one week particularly challenging – only progress when you feel comfortable.
Having rest days in your marathon walking schedule is vital to ensure your body has the chance to recover rest and build muscle.
So that is our 3 steps to success, to help you prepare for your Marathon Walk London. Hopefully, you are feeling inspired and raring to get out there and start training.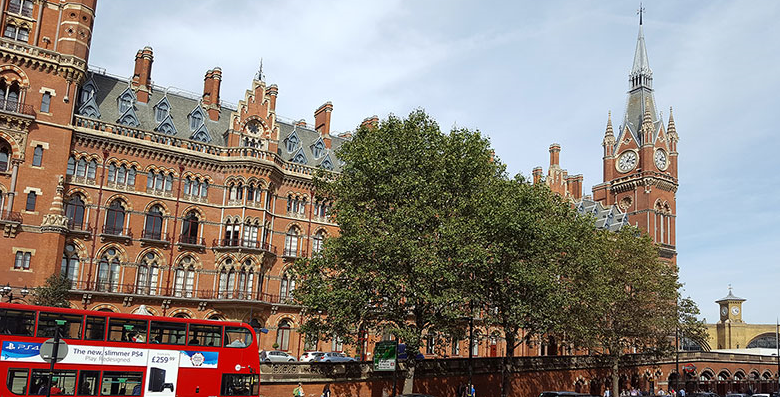 We look forward to seeing you soon for an exciting trek around the city of London.
If you haven't got round to signing up yet, get your name on the list now and kick-start your journey.